CultureHouse Peabody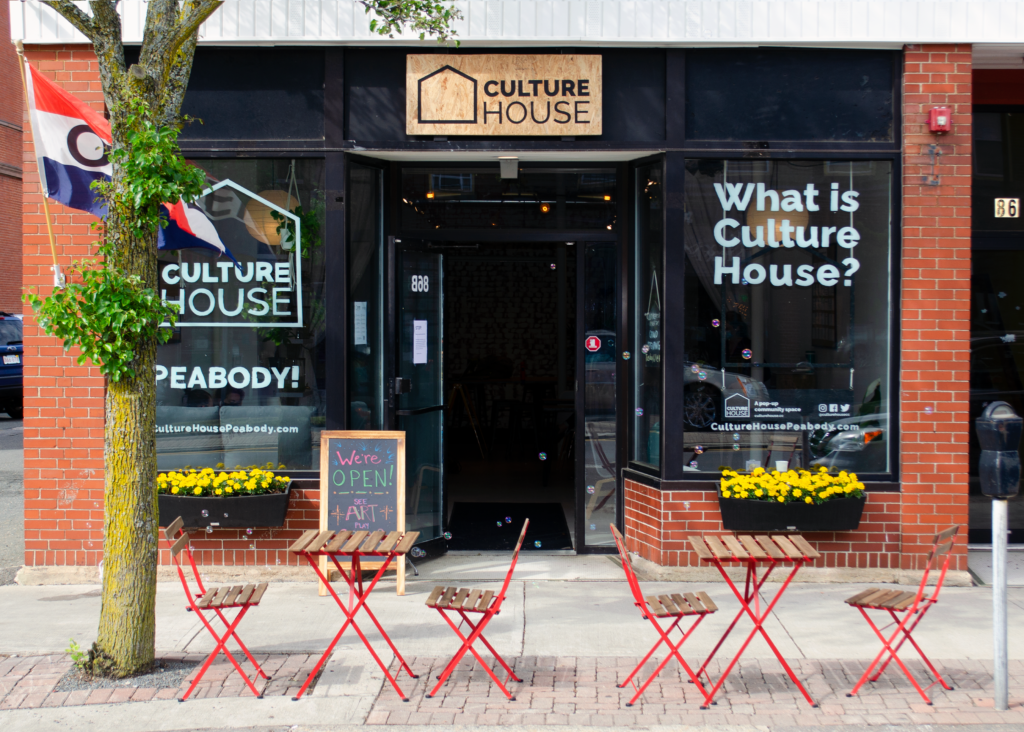 CLOSED
THANK YOU PEABODY!
Our month-long pop-up community space experiment has come to a close. We learned a lot, gained important insights, and most importantly, cultivated an amazing community. While this space was temporary, the impact is not. We are excited to be moving into the next phase of the project and put together an Impact Report. The report will be publicly accessible and help to inform the next steps for the project. We hope that the lessons learned from the pop-up will be useful for local businesses and residents as well as for creating a pathway for a potential long-term community space in Peabody.
Contact
Want to get involved in the next phase of the project? Email us at peabody@culturehouse.cc.
Subscribe to the CultureHouse Peabody newsletter
Advisory group
We have been working closely with the CultureHouse Peabody Advisory Group, a team composed of local artists, residents, and activists, to bring CultureHouse Peabody to life. They advise us on everything and work to ensure we meet the needs of the community.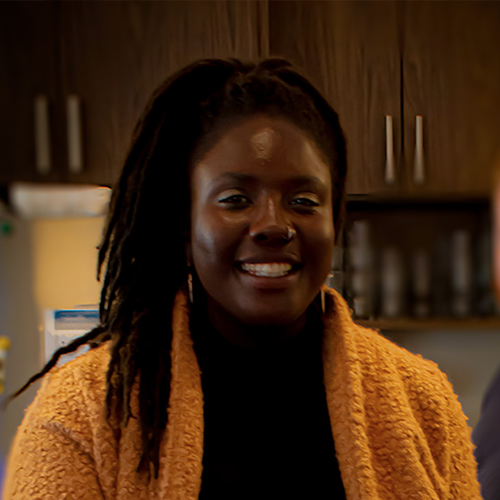 Daybar Lisa Bugler
Social Media Manager, Podcast Host, Food Blogger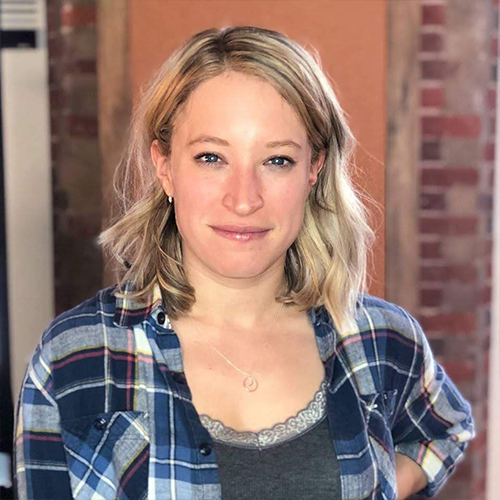 Emily Cooper
Community Activist, Write, Musician, Artist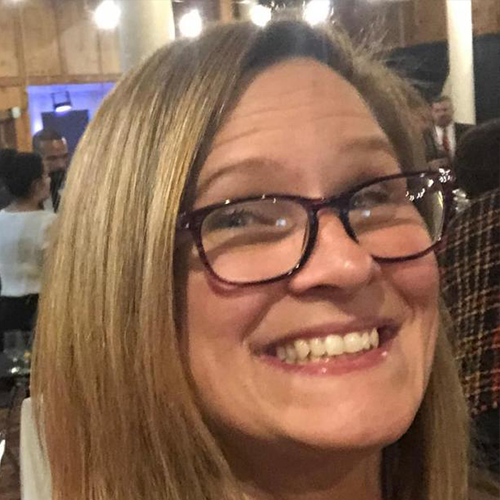 Stephanie Johnson
Humanitarian, Rotarian, Interior Designer, Loan Processor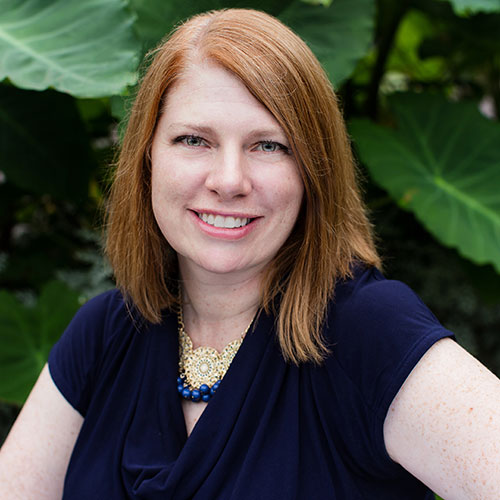 Rita McAteer
Entrepreneur, Communications Expert, Fundraising Leader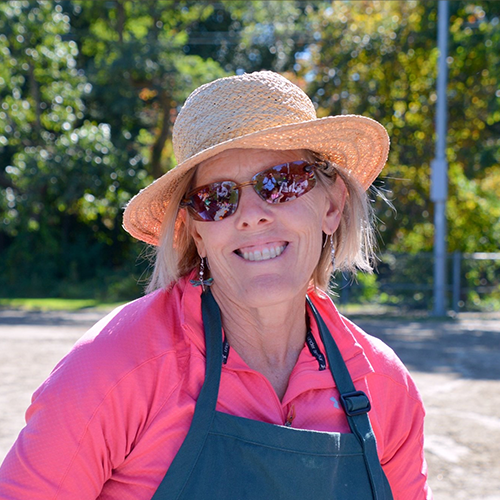 Jeannette McGinn
Director, Newhall Fields Community Farm, Member, Green Peabody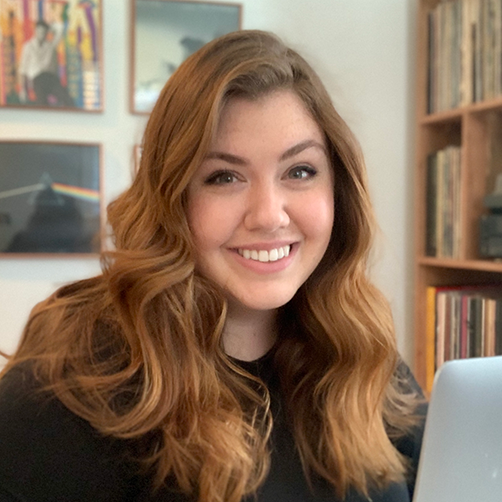 Erin McNaughton
Lewis Museum Fundraiser, Painter, Volunteer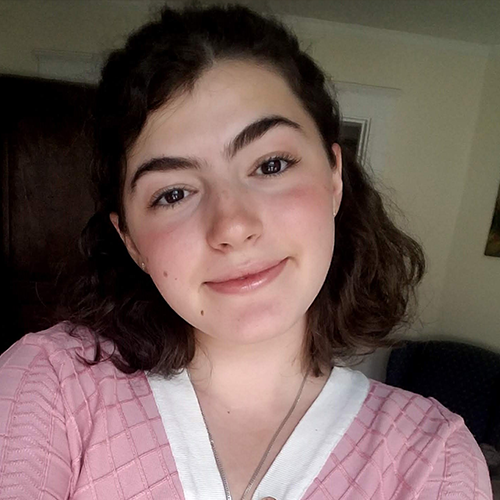 Anya Tseitlin
Apprentice Community Activist, Volunteer, Bookworm, Music-Enthusiast
About
Ever since a group of Peabody residents reached out three years ago, we have been working to bring a CultureHouse space to the North Shore. Before the Pandemic began, Peabody, and cities across America, were already struggling with commercial vacancies downtown and a lack of public space. The economic and social impacts of COVID-19 have further exacerbated the issue. In the aftermath of COVID-19, CultureHouse Peabody plays an important role in the economic recovery of the city.
Open the month of June, the space accommodates COVID regulations and considerations. It includes seating, ping-pong tables, games, and a stage for small performances. CultureHouse Peabody brings joy, activity, and community connection back downtown!
Partners