CultureHouse Peabody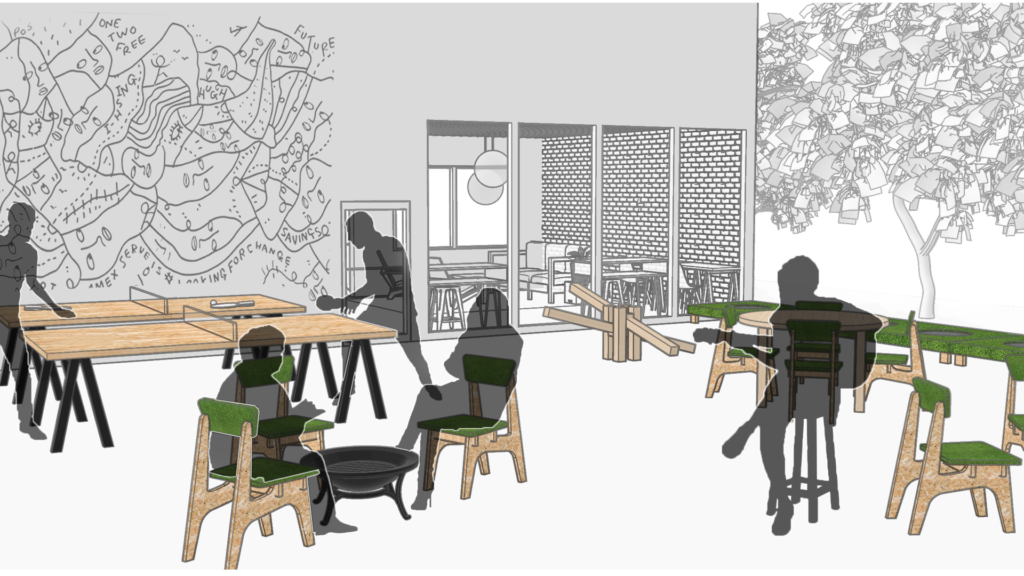 COMING JUNE 1st
CultureHouse is coming to Peabody! We're working alongside a fantastic group of all-star Peabody community members to create a pop-up community space downtown. It will be an outdoor COVID-safe space packed with events, games, and places to gather. Stay tuned for more info!
Get involved
We can't do this without you! Yes, you! This is a community-driven project—get involved by donating, volunteering, or partnering with us. Got other ideas? Email us at peabody@culturehouse.cc.
Donate
We need you to help us reach our fundraising goal! If we meet our goal of $10,000 by April 30th, we will unlock a matching grant from Mass Development program (which we would very much like). If we exceed our goal, we will be able to keep the pop-up open for even longer.
Volunteer
We need the best and brightest (hint: that's you) to help us pull this off. Whether you want to help build the pop-up space, staff it, or lend your special skill, we want your help! Sign up below to join us.
Partner
It's going to be a jam-packed schedule at CultureHouse Peabody. We are looking for partners to help us make the space come alive with events, programs, and collaborations. We've got the space, you bring the fun!
Stay in touch
Advisory Committee
We have been working closely with the CultureHouse Peabody Advisory Group, a team composed of local artists, residents, and activists, to bring CultureHouse Peabody to life. They advise us on everything and work to ensure we meet the needs of the community.
We are working on getting together everyone's photos and titles, so you can see everyone's pretty faces soon!
About
Ever since a group of Peabody residents reached out three years ago, we have been working to bring a CultureHouse space to the North Shore. Before the Pandemic began, Peabody, and cities across America, were already struggling with commercial vacancies downtown and a lack of public space. The economic and social impacts of COVID-19 have further exacerbated the issue. In the aftermath of COVID-19, CultureHouse Peabody will play an important role in the economic recovery of the city.
Set to open in early June, the space will be indoors and outdoors to accommodate COVID regulations and considerations. It will include socially-distanced seating, ping-pong tables, games, and an outdoor stage for small performances. The project will bring joy, activity, and community connection back downtown.
Partners