Winter City Kits
With COVID rendering indoor gathering unsafe and winter weather making outdoor meetups difficult, many are struggling to stay connected this winter. Winter City Kits provide all the items you need to gather comfortably outdoors in the winter while staying COVID-safe!
The kits are free (like a library book). You can set it up however you like to create your very own physically-distanced outdoor living room. Sign up for a week, and it's all yours to use to gather safely outdoors during the winter.
Whats in the kit?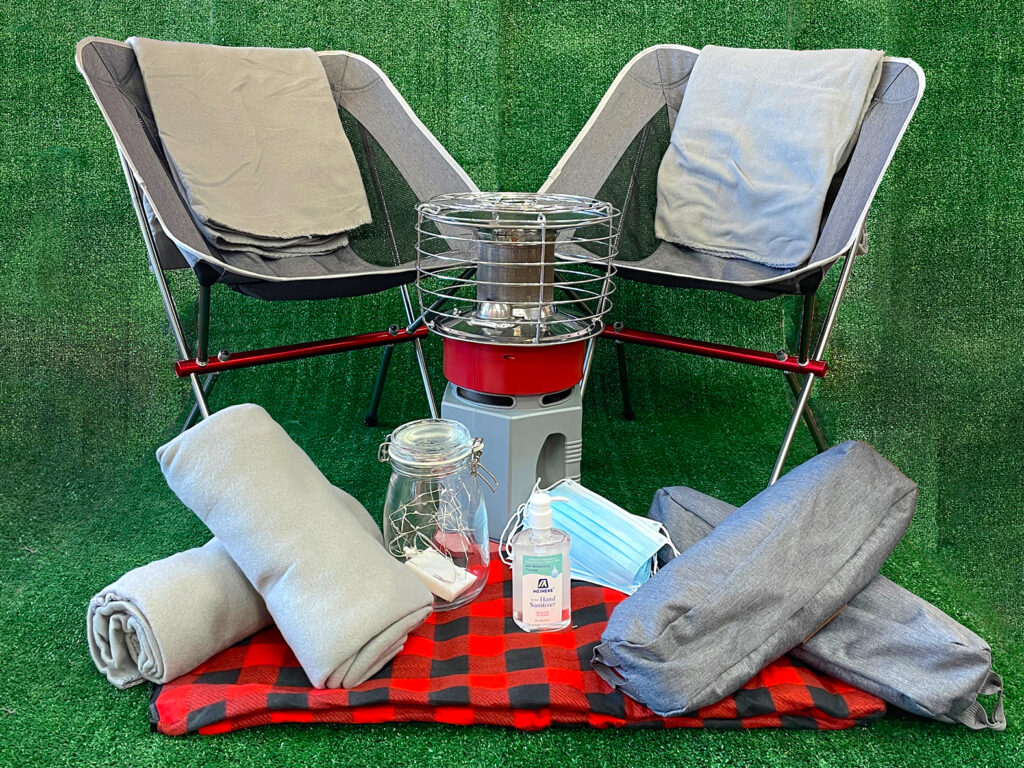 CultureHouse Winter City Kits include:
Outdoor portable propane heater
Waterproof picnic blanket
4 outdoor chairs
4 blankets
2 lanterns
4 masks
Hand sanitizer
Carrying bag
Reserve a kit
So you want a kit? You're almost there. Some important information first:
Winter City Kits are picked-up on Fridays and are returned the following Wednesday (you get it the whole 5 days!).
You will pick up (and return) your kit at 16 Union Square, Somerville, MA.
The kit comes packed in a caring bag. It be carried by hand, as a backpack, on a bike, or in a car.
You will reserve 30-minute pick-up and return time. Please come at that time.
Reservations must be made 48 hours before your pick-up time.
A $30 deposit is required to reserve the kit. It will be refunded when you return the kit.
Okay, ready? Let's go!
Host a kit
Would you like to host a City Kit for your community? Email Eric at eric@culturehouse.cc and we can work to get something set up.