Contact
Follow us
To see the latest on what we are up to, check out our page on Medium and follow us on social media.
Drop us a line
‪617.302.7423‬
Subscribe to our newsletter
The team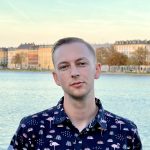 Aaron Greiner
Director
Aaron is an artist, designer, and engineer from Gloucester, Massachusetts. He graduated from Olin College of Engineering where he studied Design Engineering. He's spent the last few years exploring cities, urban design, and livability.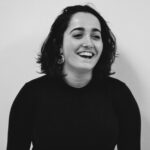 Allie Girouard
Community Manager
Allie is an aspiring community organizer from Reading, Massachusetts. She is a graduate of Connecticut College where she studied sociology and public policy. Her work with a number of non-profits and political campaigns in Boston and New London has led her to focus on how urban design can be used to promote social justice.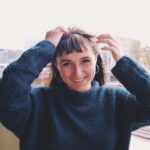 Alice Fox
Team Member
Alice is a graduate from The Graduate Institute of International and Development Studies in Geneva, Switzerland, where she earned a master's degree in International Development. Through her studies and her community development work on both the international and local level, she has fostered a passion for creating inclusive and equal societies. In her spare time, she enjoys singing, playing the ukulele, and explaining to Americans that her British accent isn't Australian.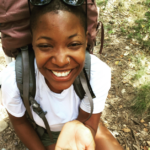 Atieno Ouma
Team Member
Atieno Ouma was born in Kenya, grew up in Framingham, MA and just recently moved back from New Mexico. She has been working in the outdoor field industry but has a passion for arc GIS, maps, urban planning, and sustainability. She believes community is integral to livelihood and wants to be apart of community development as well as cultural preservation. She is eager to bring her backcountry skills and perspective to Boston!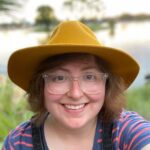 Bianca Cruz
Team Member
Bianca is a graduate of Florida Atlantic University, the school of hard knocks, and her level one improv class. A native of South Florida, her interest in community spaces started after she moved to Boston without knowing anyone in 2017, which she guesses is an inherently self-involved reason. She hopes to continue working to make community spaces that are less about her, and that she got at least one laugh from this bio.
Join us
Volunteer
Want to help create pop-up community spaces? We're always looking for volunteers to work with us. It's a great way to connect with the local community and learn more about CultureHouse and our mission! If you're interested sign up below (you know you want to).
Internships
We have internship opportunities available for people who are driven and passionate about creating spaces for people. Regrettably, we are currently unable to offer paid internships, but they can be done for school credit or are great if you have funding already in place. Contact Allie at allie@culturehouse.cc to inquire.