CultureHouse is turning five years old!
In celebration of our birthday, help us raise $5,000 by December 31st.
Your donation will support:
Pop-up community spaces that improve mental health, build crisis resilience, and inform long-term sustainable development.

More free-to-enter events at CultureHouse HQ.
Intern and community advisory group stipends.
Open-source publications such as our impact reports and handbook.
What our partners are saying
Community spaces free of the expectation of spending or having money are so deeply important. I was so incredibly happy to see a space like [CultureHouse Salem] and it was so lovely and welcoming. I live just 45 minutes away and am just here for the day, but I'm disabled, and having this space to sit and enjoy art and quiet games and activities made the entire city suddenly more accessible and enjoyable for me for the day.
—Shelby Monas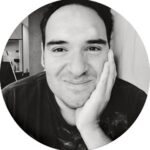 CultureHouse helped us to start thinking differently about what we might be able to do. We're seeing that if we just start something that's what helps to start new trends and shifts in what people do downtown.
—Pasquale Minichillo, Community Leader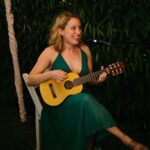 Supporting CultureHouse is important to me because they are helping to build the type of society that I want to live in. Opening welcoming spaces for play and joy, creativity and healing, learning and collaboration, and most of all togetherness is an ambitious but achievable mission. Plus, they do it all from a generous, inclusive, and open-hearted vantage point.
—Emily Cooper, Community Activist
Other ways to give
Looking for another way to give? We've got options for you!
Venmo
Send us a donation over Venmo @culturehouse.

Check
Make checks out to CultureHouse and mail to:
CultureHouse
16 Union Square
Somerville, MA 02143