July – October 2022
Boston, MA
In summer 2022, CultureHouse collaborated with the Boston Mayor's Office of New Urban Mechanics (MONUM) and the Office of Civic Organizing (OCO) to pilot Block Party Kits. Inspired by Mayor Wu's call to increase accessibility to hosting block parties, we created two kits—a Game Kit, and a Cool Kit—that offered Boston residents an opportunity to bring their block party to the next level by providing fun and useful items they might not have on hand.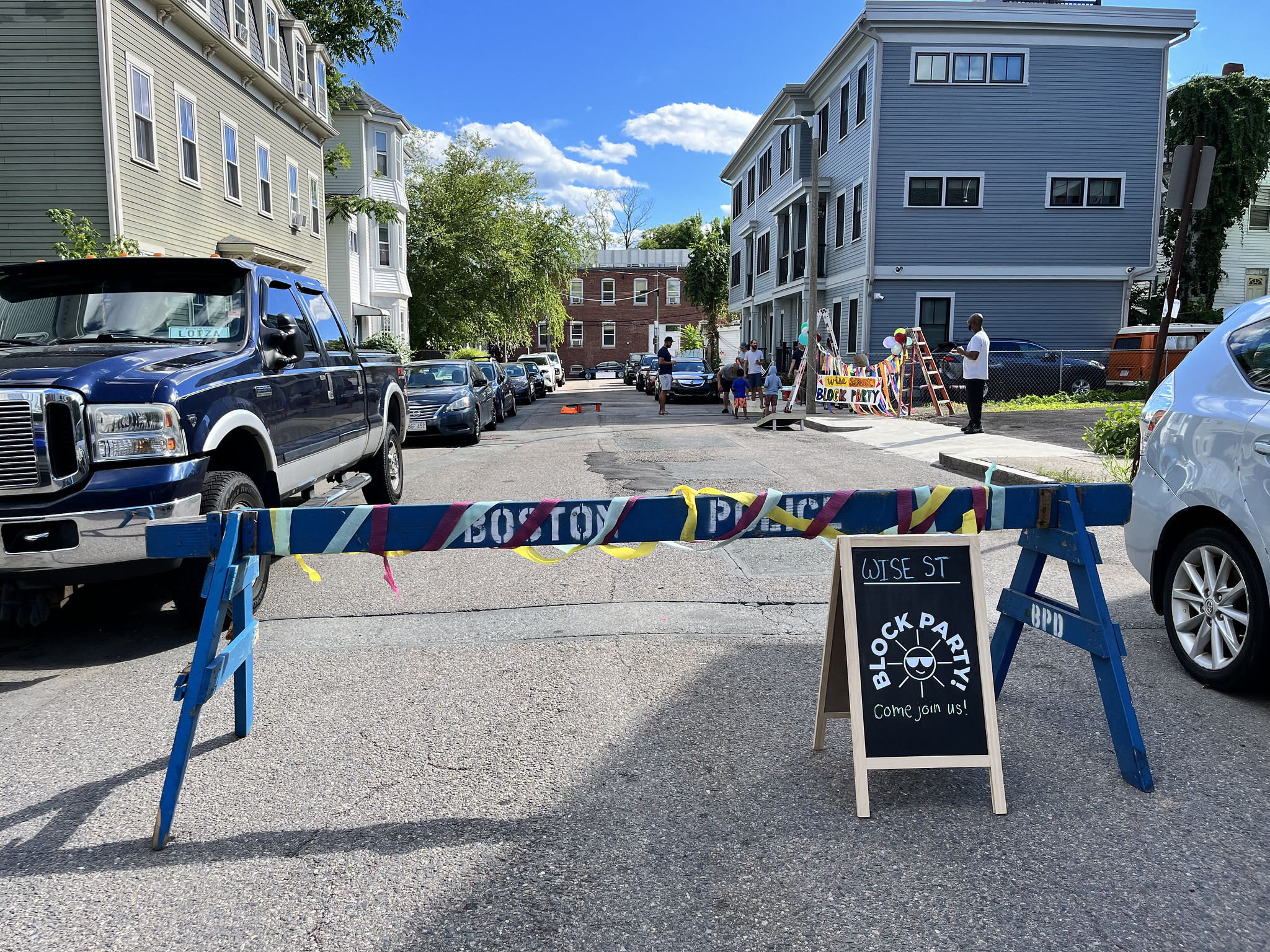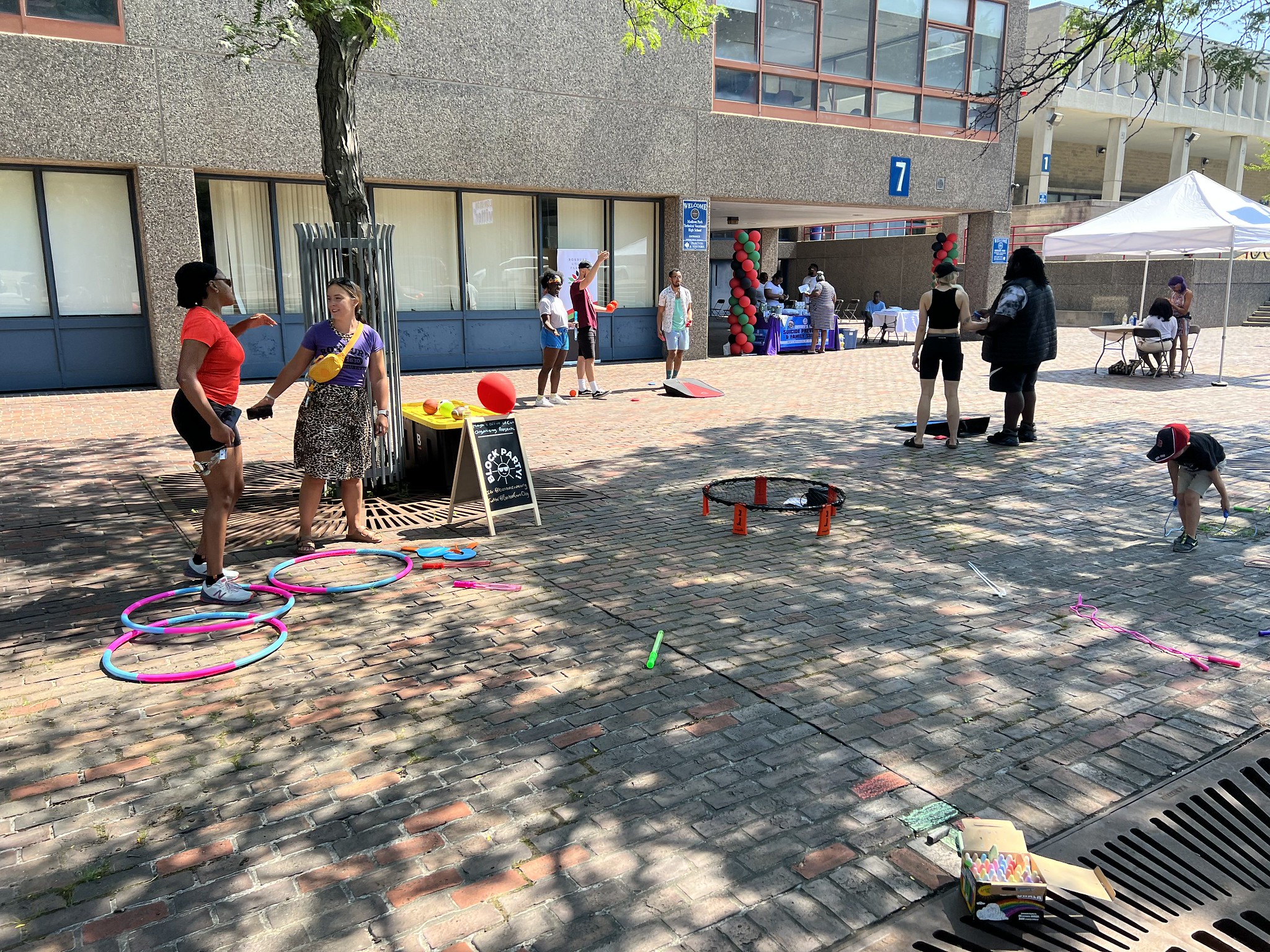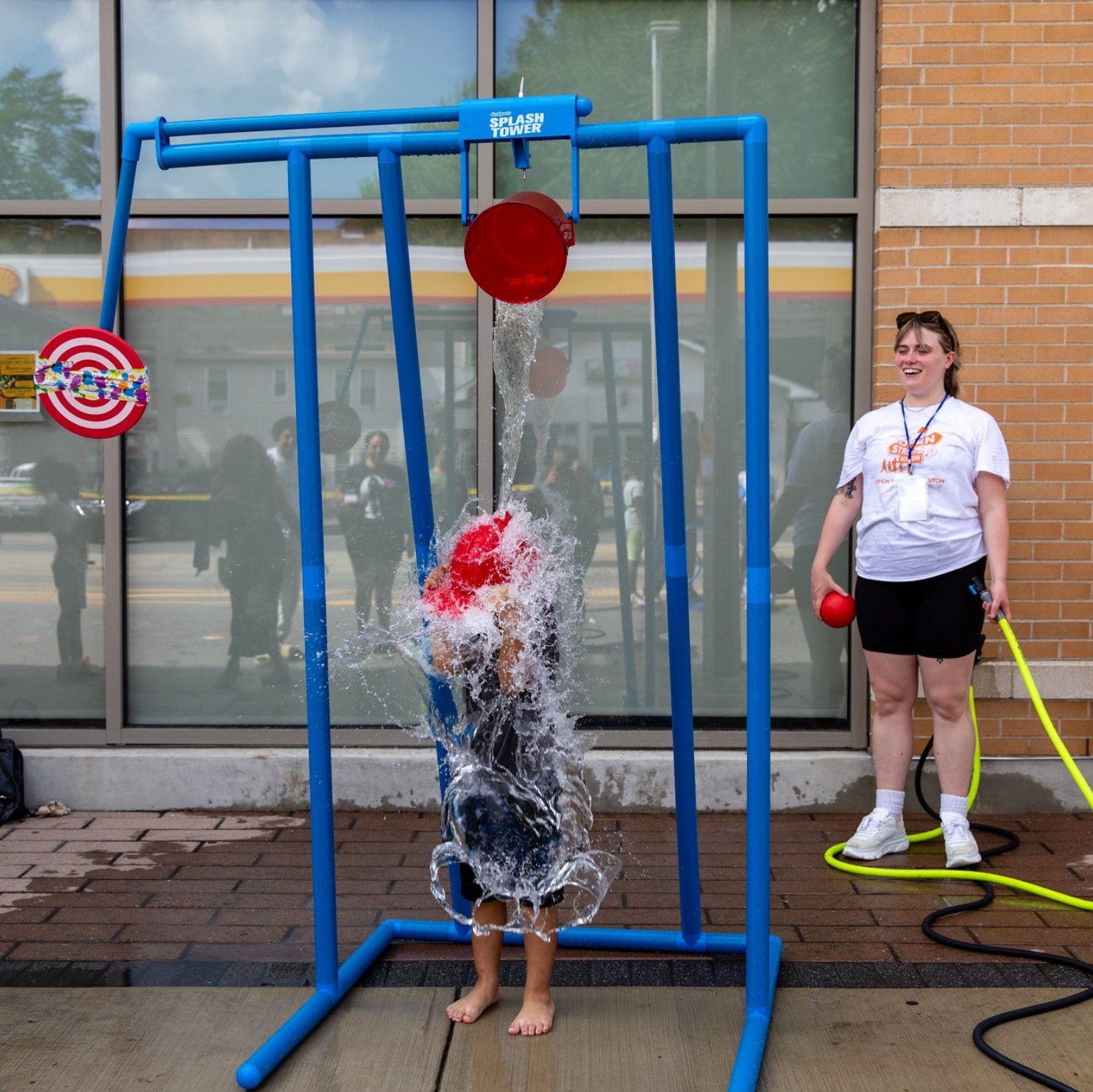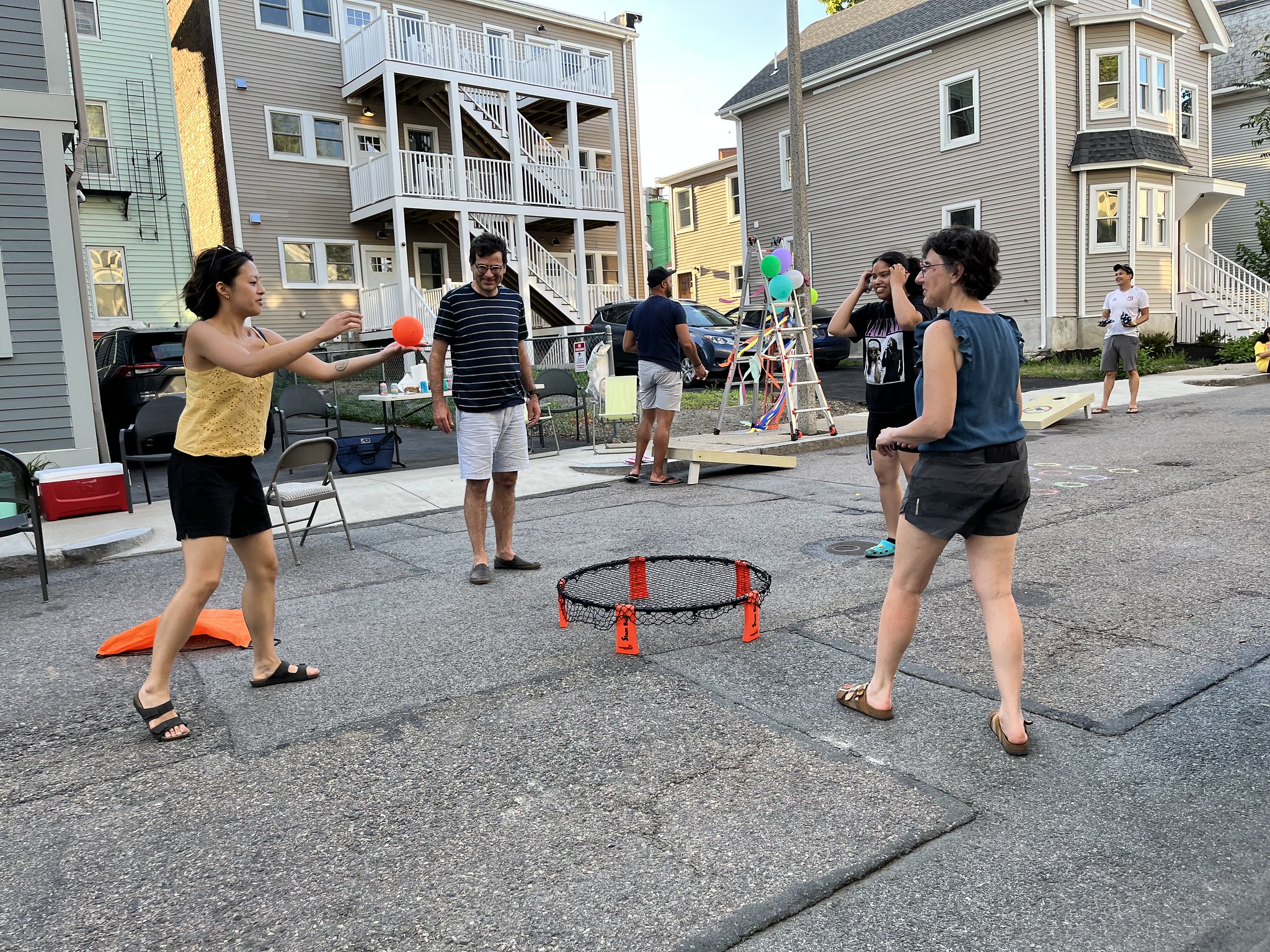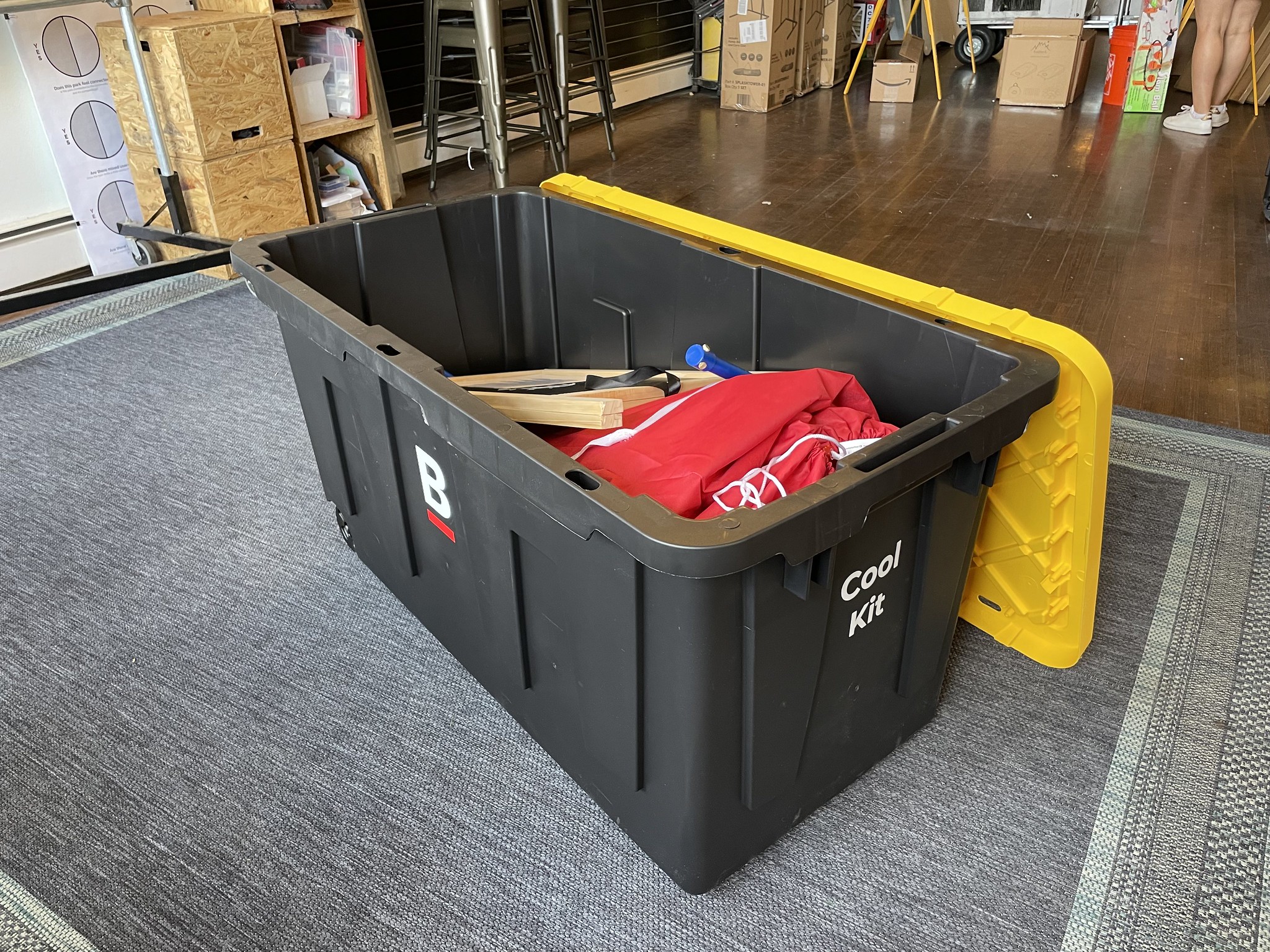 Kits
The idea for these kits came from a desire to spread access to block parties, which are essential community-strengthening events, across all Boston neighborhoods. In tandem with Boston's new Play Street Permit process, we launched the kits to encourage more block parties outside of Boston's whiter and wealthier communities—where most block parties took place previously. To further increase access, the Office of Civic Organizing delivered kits on-site and picked them up after the event.
Game Kit
The Game Kit was designed to require as little infrastructure as possible to be successful so people could open it up on their street and immediately use the contents. The kit is full of fun outdoor activities such as slam ball, cornhole, and hula hoops.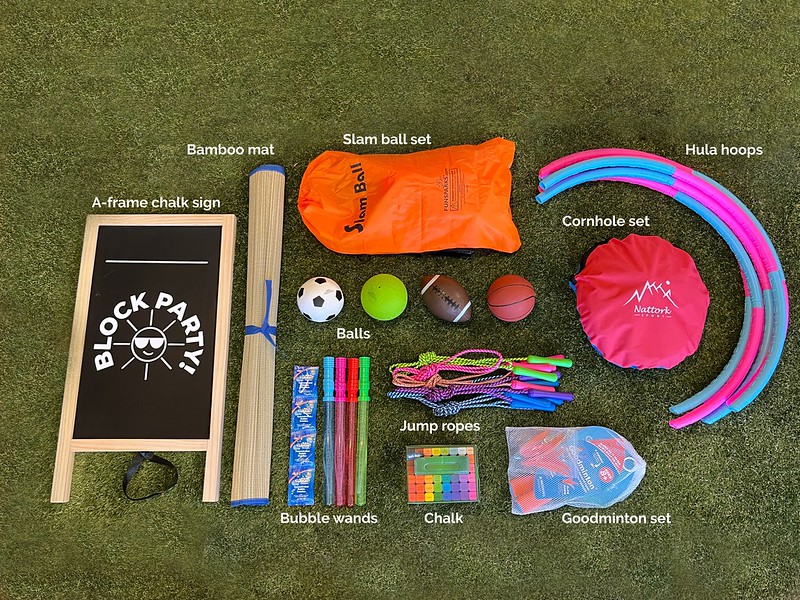 Cool Kit
The Cool Kit was full of water-based activities to cool down on a hot summer day with your neighbors and friends! In this kit, we included a mister, water balloons, and a splash tower (easily the most popular item). The Cool Kit required access to a water spigot nearby.
Final Report
Partners