June 2021 – present
Boston, MA
Following our Somerville Public Library Wi-Fi Zone model, we partnered with the Boston Public Library and MONUM to open up two new Wi-Fi pop-ups. We developed a scalable and modular pergola design with a custom canopy for shade and installed it at both the Brighton and Codman Square Branch library locations.
The pop-ups are open to the public and free to use.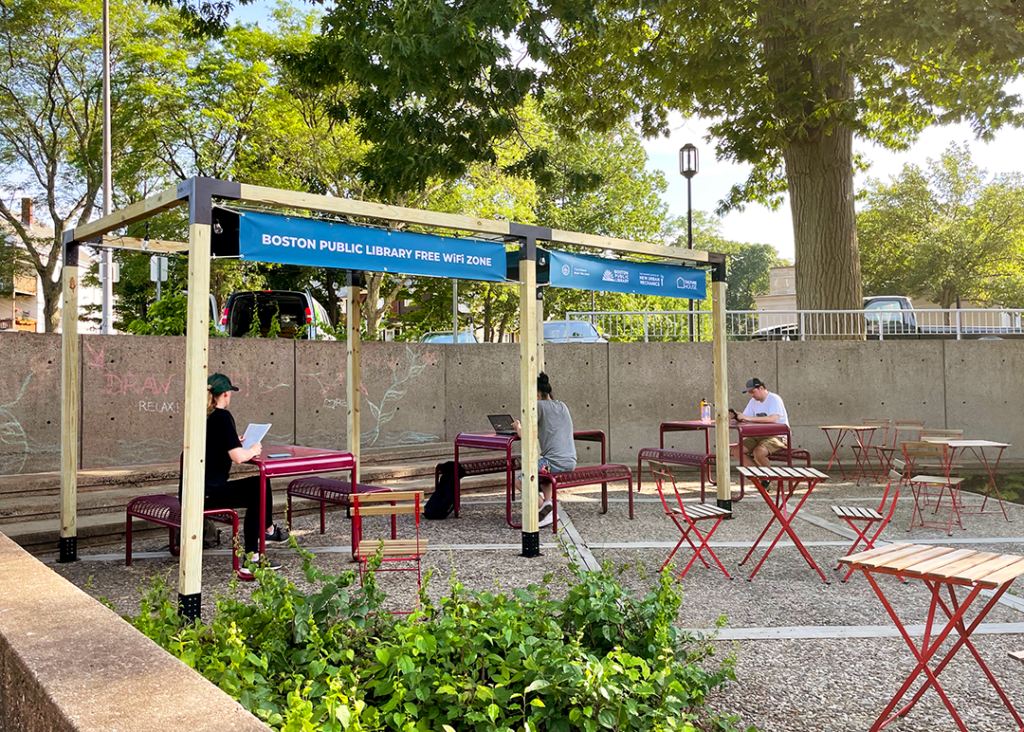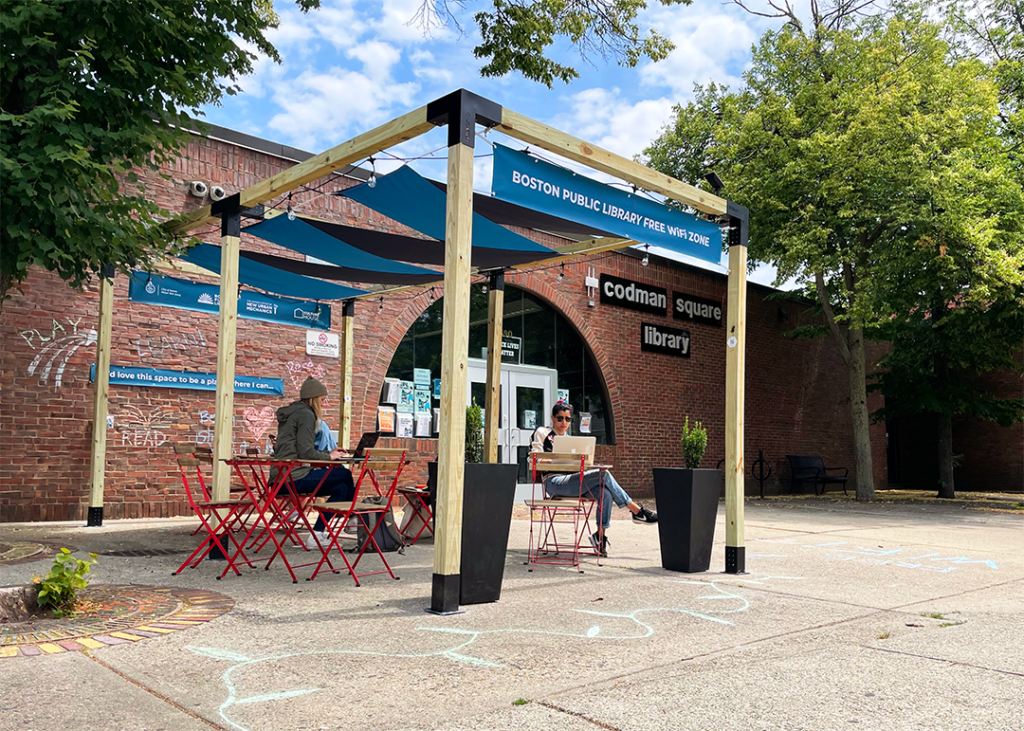 In November of 2021, we installed winter updates at eight different Boston Public Library locations (including two new locations!) We've added a little winter warmth with lights, lamps, lanterns, cushions and shrubs—all to make outdoor hangouts a bit more cozy! These free WiFi Zones are each at Brighton, Codman Square, East Boston, Egleston, Grove Hall, Hyde Park, Mattapan and Roxbury. Come check out the location nearest you!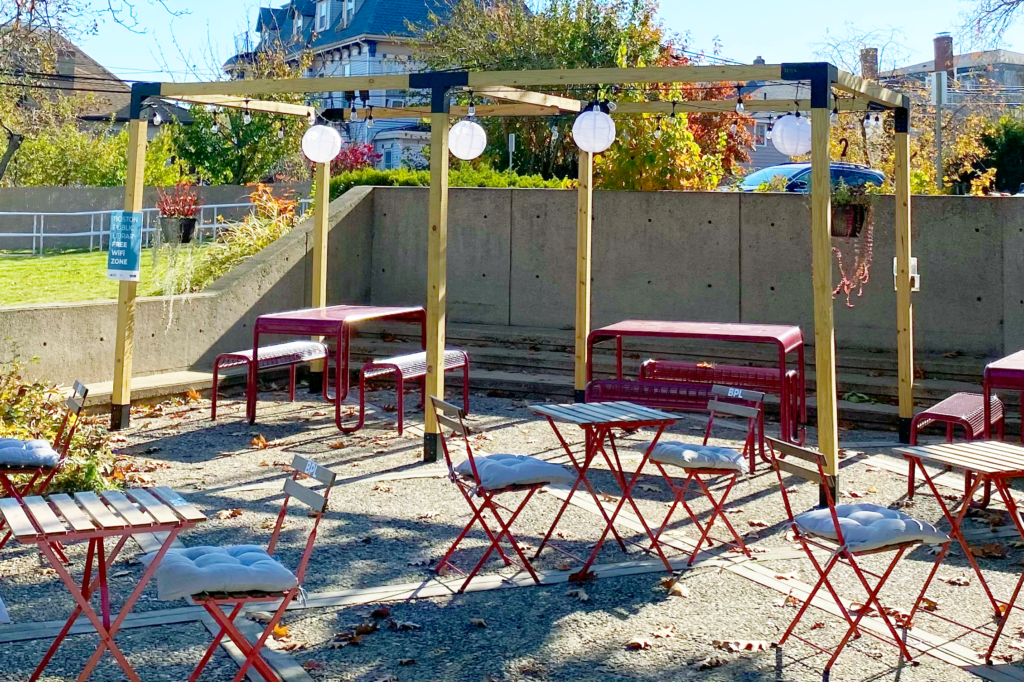 Partners