June 2021–March 2022
Boston, MA
Following our Somerville Public Library Wi-Fi Pop-Up model, we partnered with the Boston Public Library and the Mayor's Office of New Urban Mechanics (MONUM) to open up two new free Wi-Fi Zones. We developed a scalable and modular pergola design with a custom canopy for shade and installed it at both the Brighton and Codman Square Branch library locations.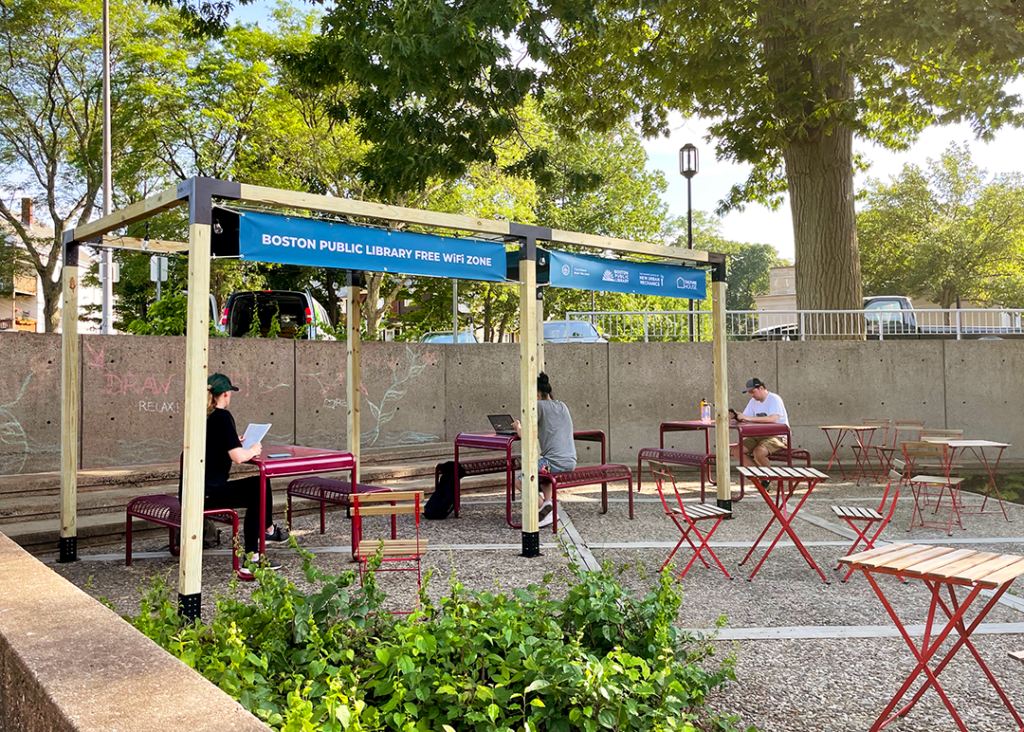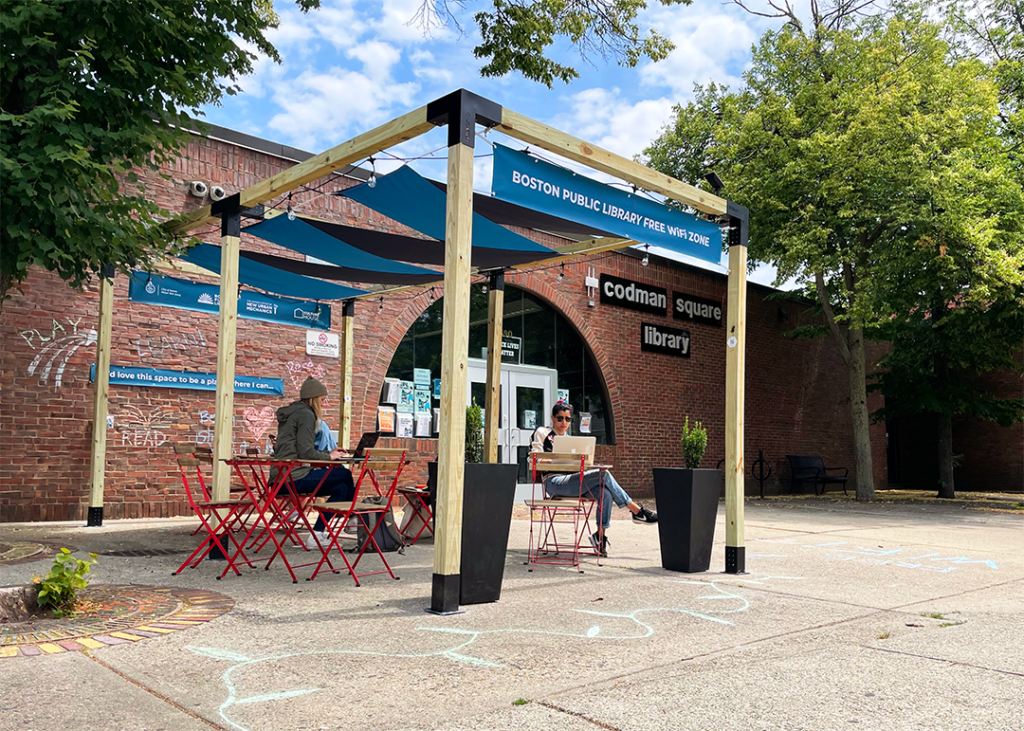 In November of 2021, we installed winter updates at eight different Boston Public Library locations (including two new locations!) We've added a little winter warmth with lights, lamps, lanterns, cushions and shrubs—all to make outdoor hangouts a bit more cozy! These free WiFi Zones are each at Brighton, Codman Square, East Boston, Egleston, Grove Hall, Hyde Park, Mattapan and Roxbury.
BPL's WiFi Zones are all open to the public and free to use. We are no longer actively managing the WiFi Zones, so would you check out this spaces for us and help keep it active? Learn the latest about the BPL's initiative in digital equity here.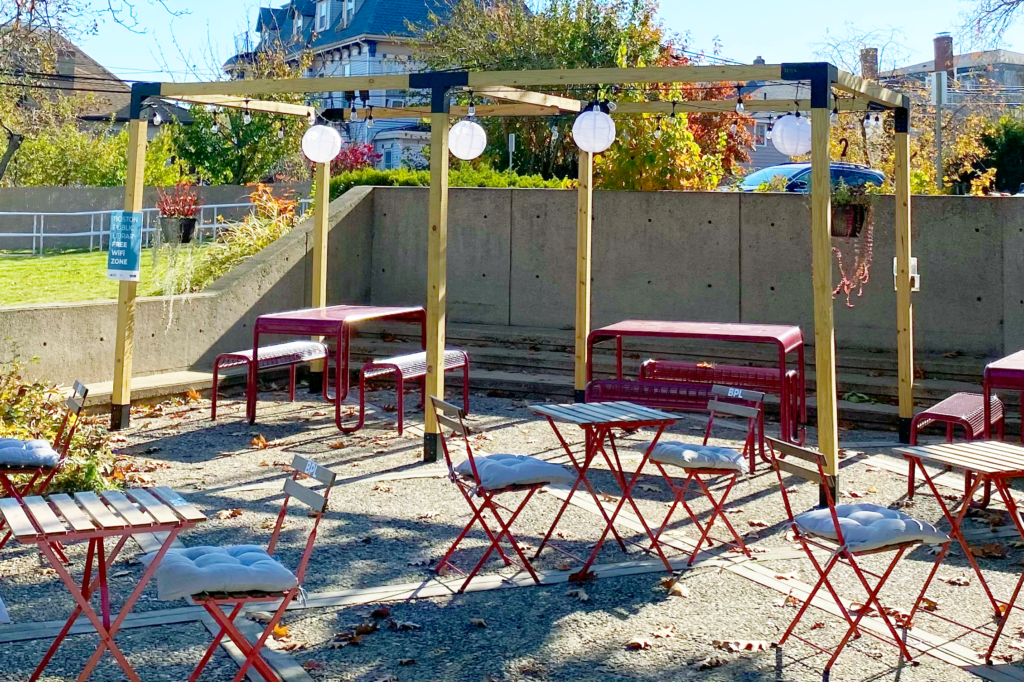 Impacts
Boston Public Library branches serve as a community's resource hub. From computer and internet access, to language and legal support, and a place to bring kids and teens after school, many residents depend on libraries. These pop-ups help make it much easier to use and enjoy BPL's critical free resources, including Wi-Fi, Chromebook rentals, computer assistance, and more. These pop-ups also provide much-needed shade and cooling areas to combat urban heat.
View MONUM's article recapping the project here.
Boston has one of the densest distributions of libraries by population in the country. To address disparities in access to the internet at home, BPL rolled out free outdoor WiFi zones at 14 locations while branches were closed, ensuring that residents could access the internet safely in open air.
—Liz Cormack, 2021 MONUM Summer Fellow
Final report
Partners