January 2021 – present
16 Union Square, Somerville, MA
Want to bring your next hang in the park to the next level? Borrow a CultureHouse Kit! It's a bag full of all the gear you wish you had but it never made sense to buy yourself. Sign up to reserve one and it's all yours to use however you like. Happy placemaking!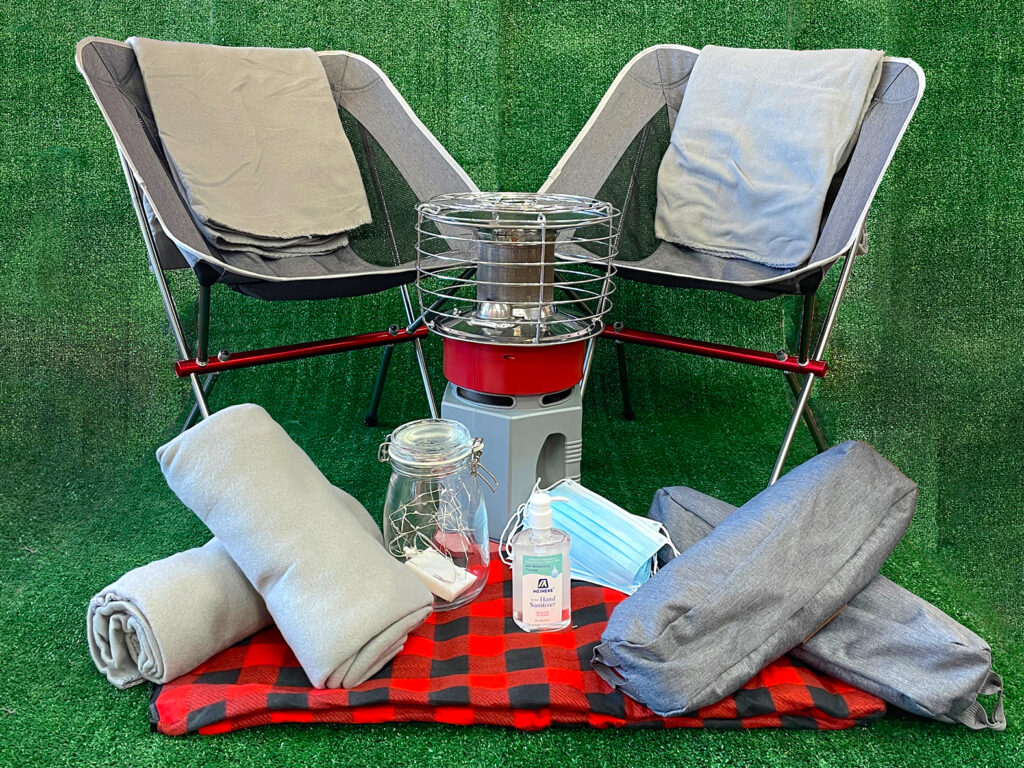 Reserve a kit
So you want a kit? You're almost there. Some important information first:
CultureHouse Kits are picked-up on Fridays and are returned the following Wednesday (you get it the whole 5 days!).
You will pick up (and return) your kit at 16 Union Square, Somerville, MA.
The kit comes packed in a caring bag. It be carried by hand, as a backpack, on a bike, or in a car.
You will reserve 30-minute pick-up and return time. Please come at that time.
Reservations must be made 48 hours before your pick-up time.
A $30 deposit is required to reserve the kit. You can choose to be refunded or donate it when you return the kit.
Okay, ready? Let's go!
Winter Kit
Brrrr, it's getting cold outside! Gather safety outdoors with your loved ones, and stay warm and cozy under some blankets and near a heater with our Winter Kits!
What's inside?
Outdoor portable propane heater
4 blankers
4 outdoor chairs
Waterproof picnic blanket
2 lanterns
4 face masks
Hand sanitizer
Duffle bag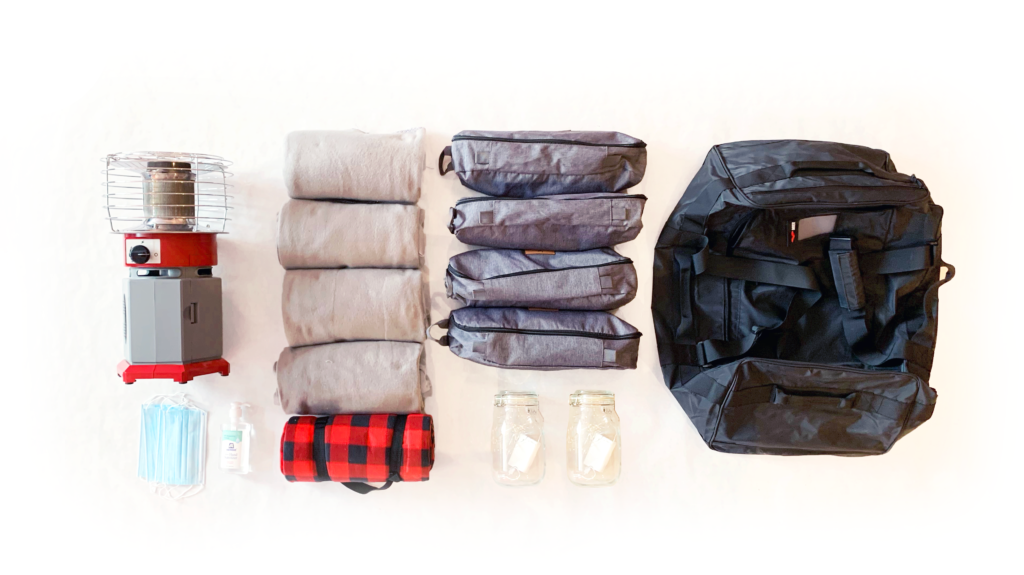 Picnic kit
Need an excuse to spend some time outdoors with your friends and loved ones? Check out a picnic kit! Picnic Kits provide all the items you need to have a poppin' and pimpin' picnic!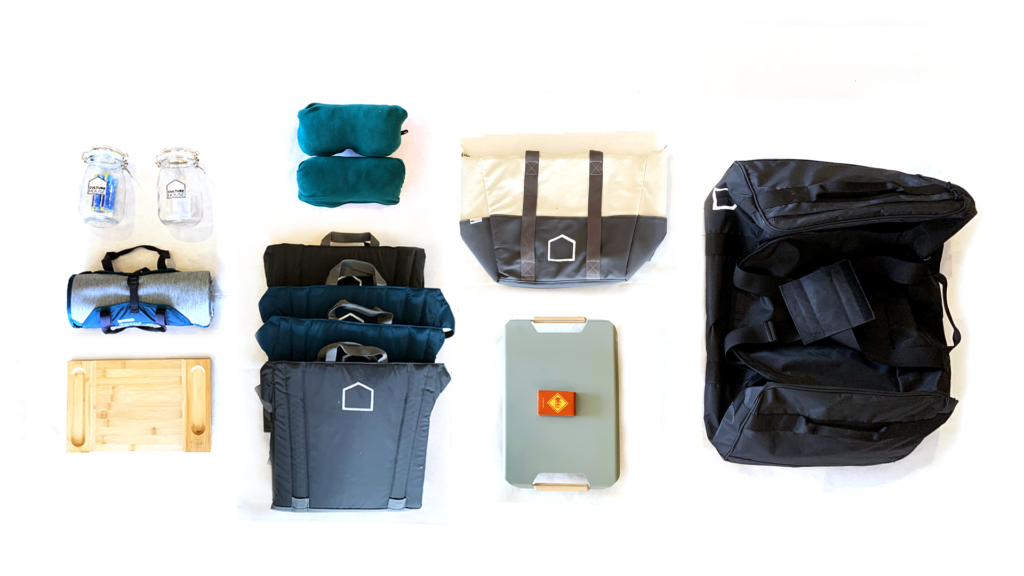 What's inside?
Insulated picnic tote
Waterproof ground cloth
4 ground chairs
2 travel pillows
Folding side table
Charcuterie board
Lantern
4 lemonade packets
Playing cards
Duffle bag
Game kit
As the weather warms, the want to spend time outside is becoming even more intoxicating. Game Kits provide several play tools and activities for a fun filled outdoor field day.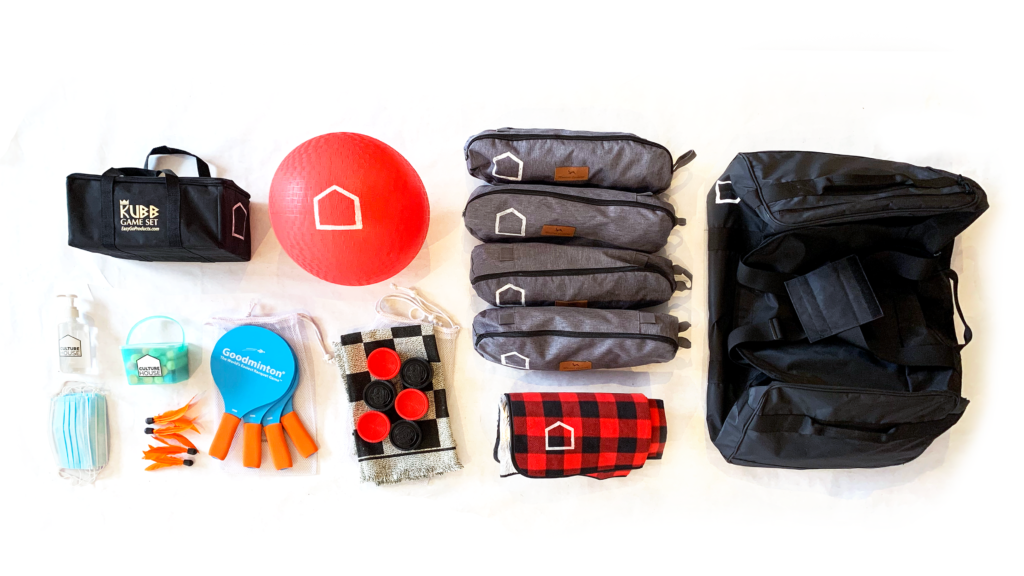 What's inside?
Spikeball game set
4 Goodminton paddles and birdies
Giant checkers set
Kubb game set
Dodgeball
Sidewalk chalk
Waterproof picnic blanket
4 outdoor chairs
Duffle bag
Host a kit
Would you like to host a CultureHouse Kit for your community? Email Eric at hello@culturehouse.cc and we can work to get something set up.
Partners