September 2021 and 2022
In partnership with Union Square Main Streets, CultureHouse helped transform Union Square into a Fluff-topia for the 2021 and 2022 Fluff Festivals! You can read more about the event here.
2022
The 2022 Fluff Festival was the first one-day, full-scale festival since the pandemic started. To draw people back to Union Square's fluffiness, we came up with installations and wayfinding elements to draw people into the area. We created a squiggly ground mural, cloud-themed signs, and eight-foot tall Fluff welcome stands. These fun elements brought an extra level of charm to the day and highlighted the new and nostalgic pieces of this famed festival.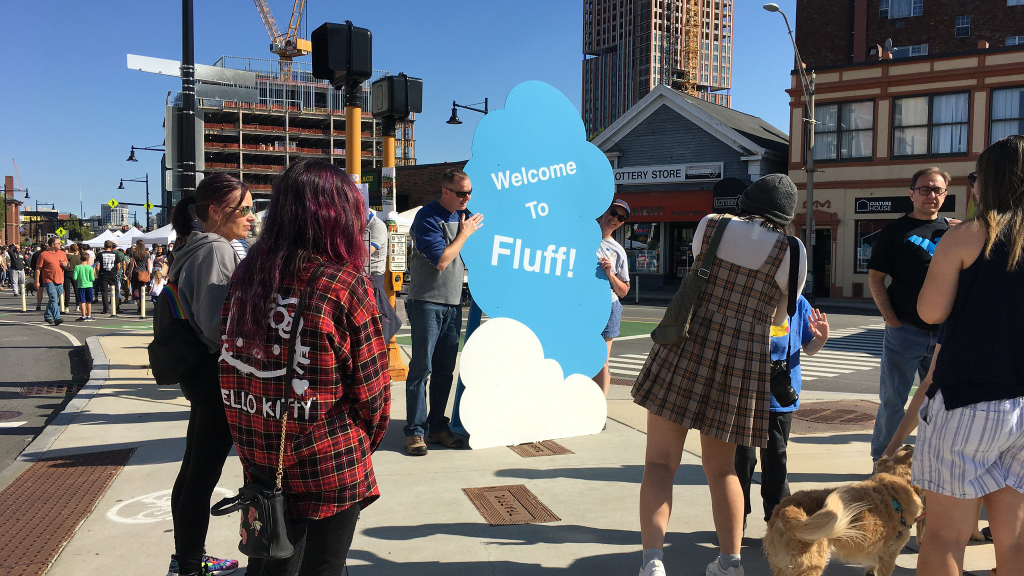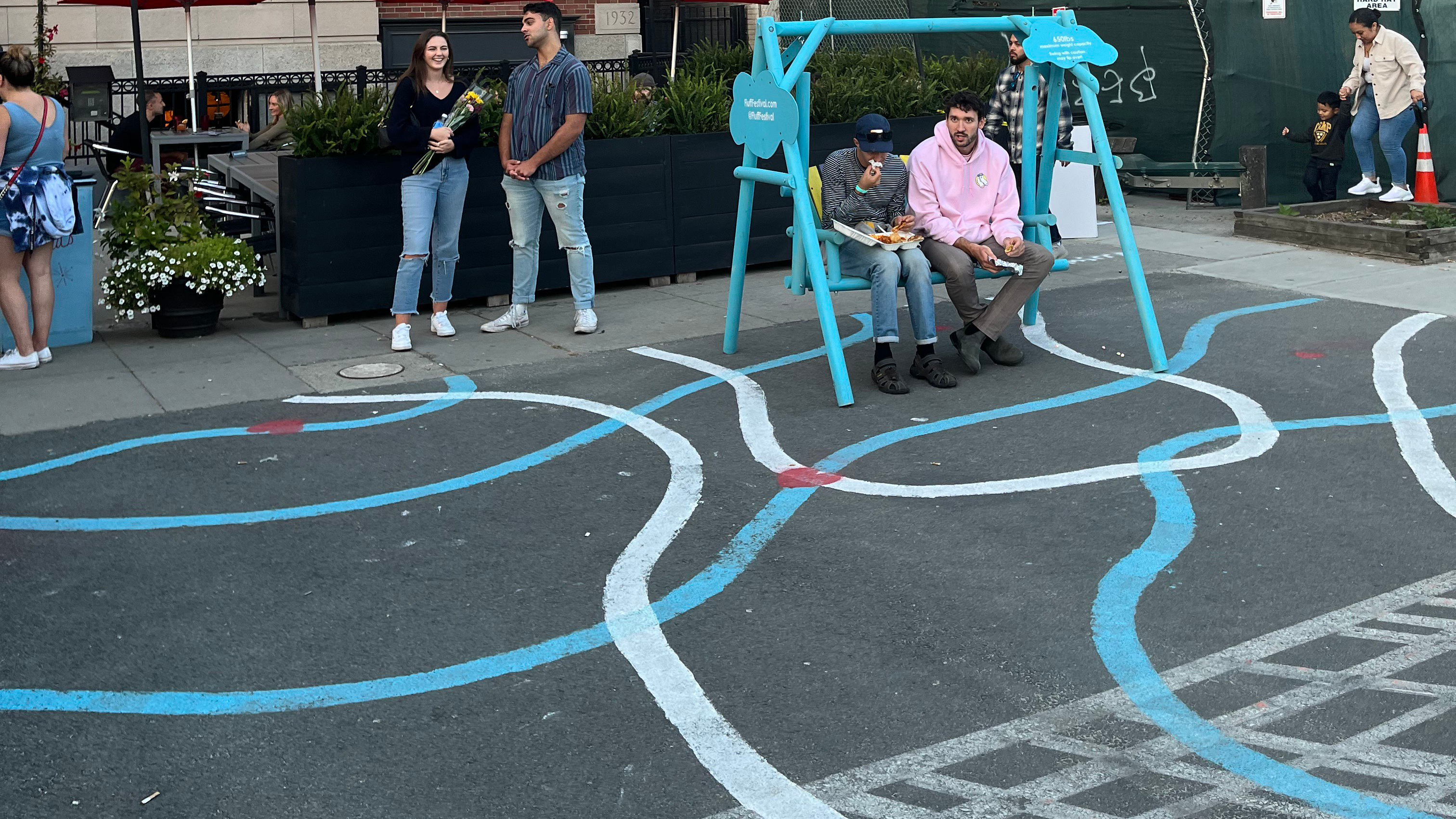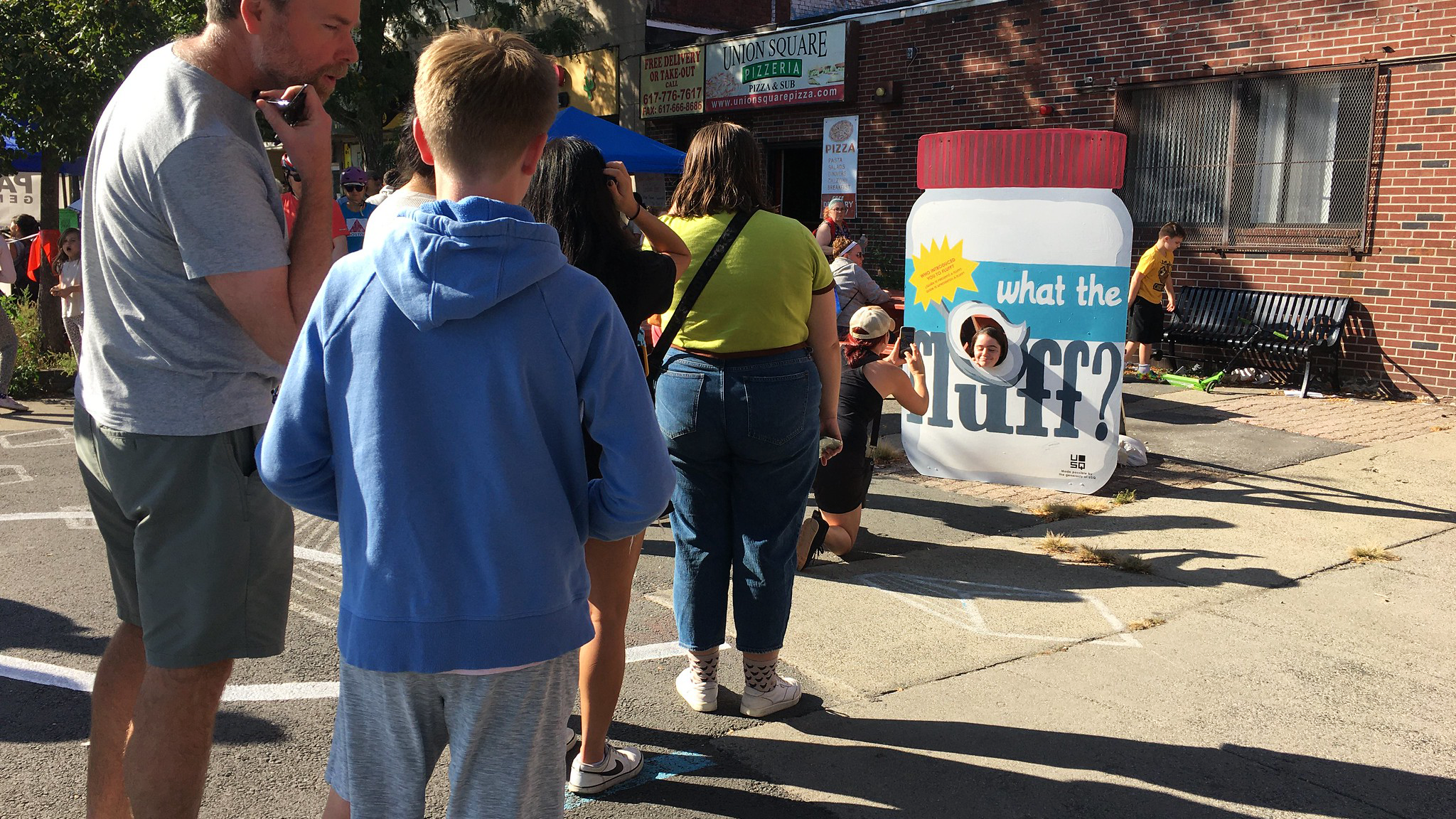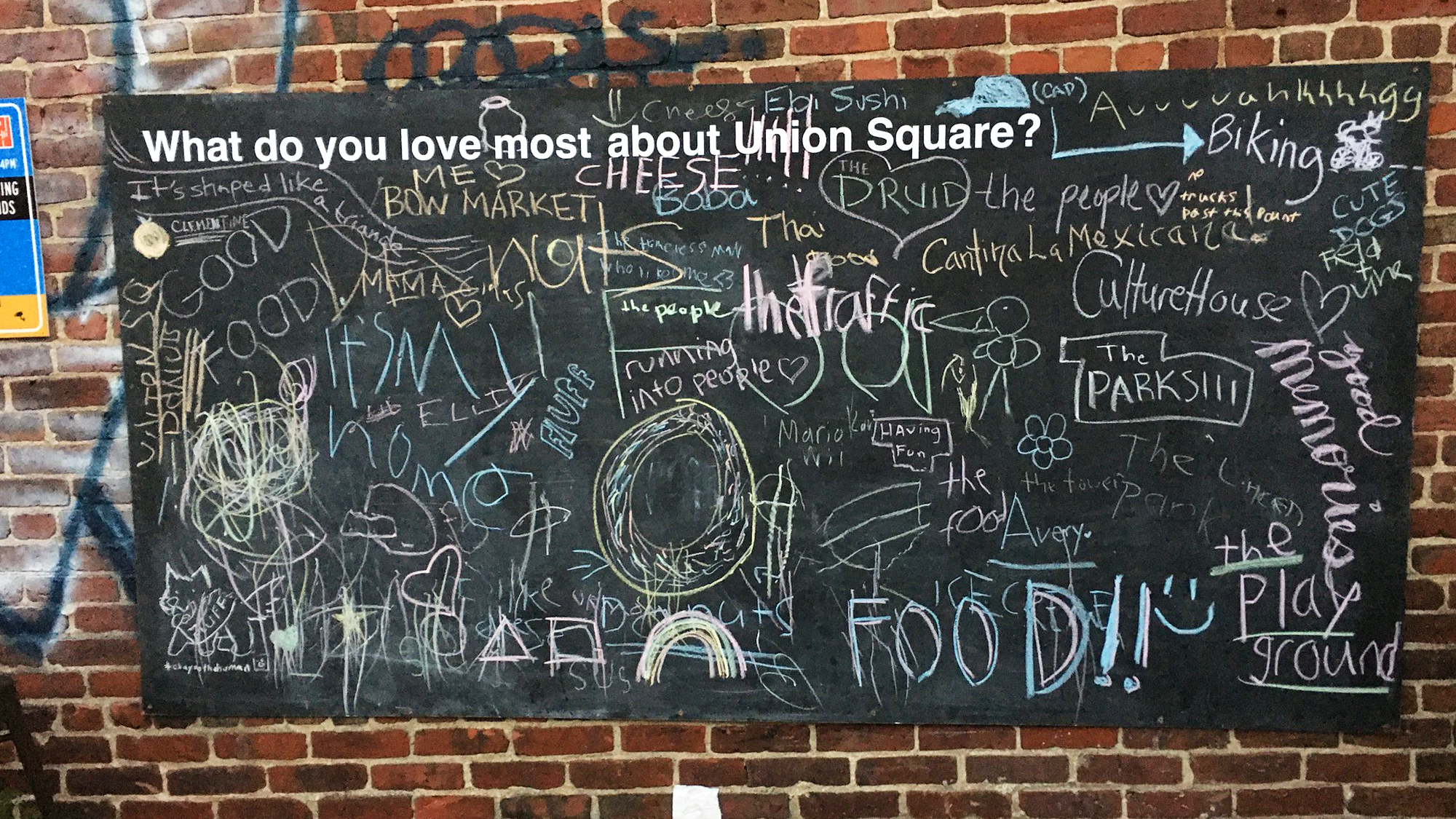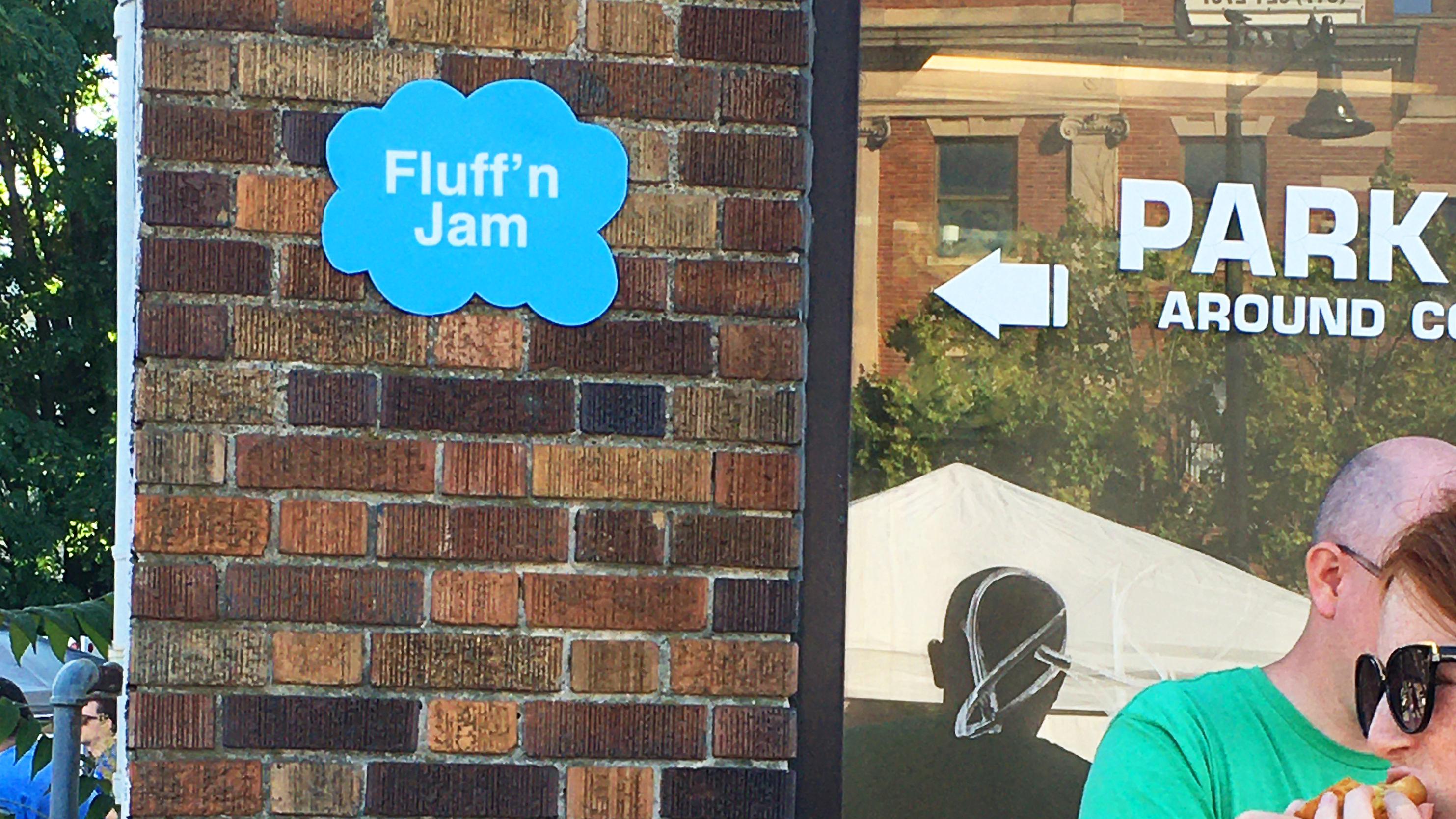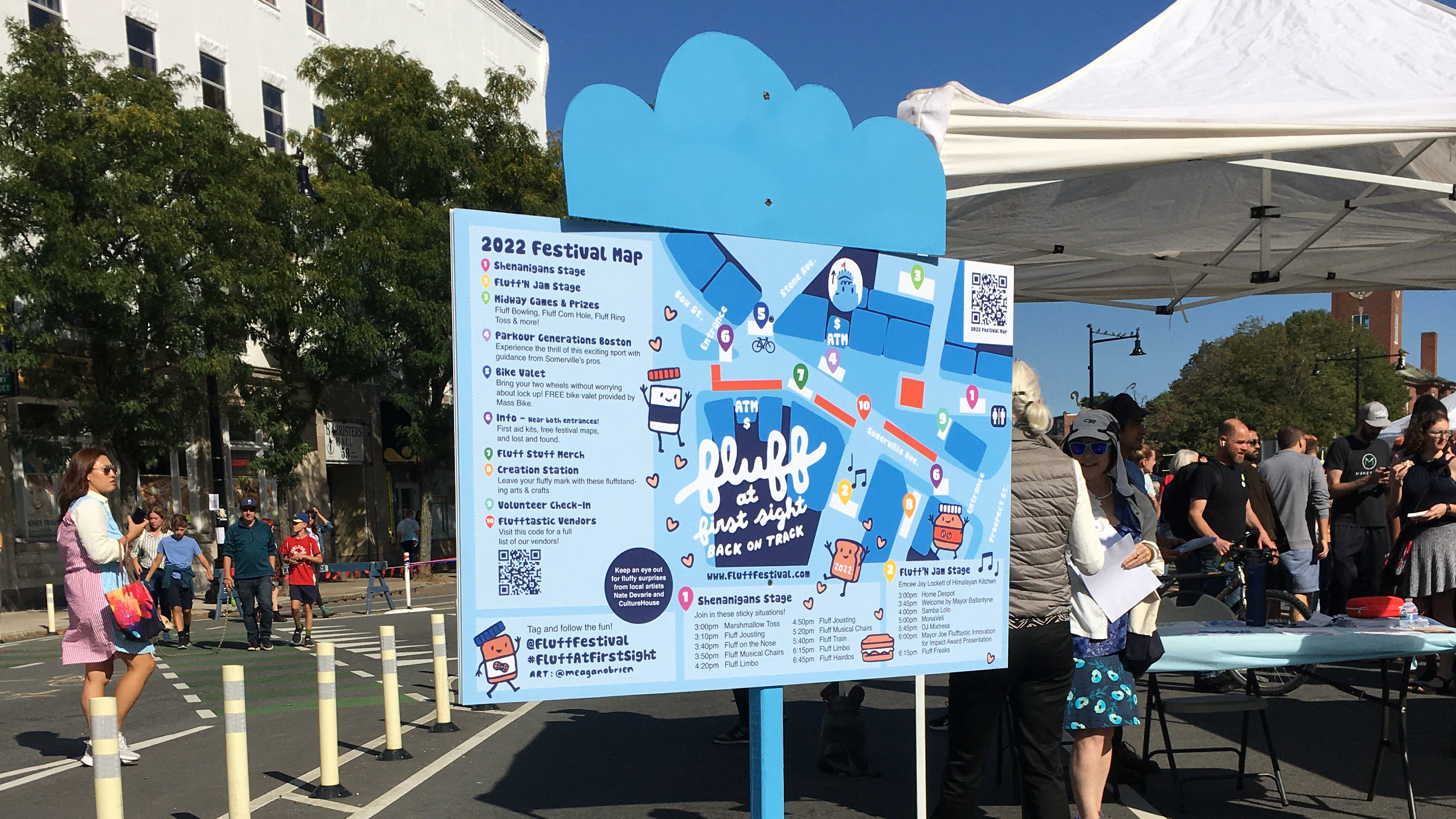 2021
Our 2021 Fluff activation involved ground murals, Fluff tub photo moment, swing, screen-printed Fluff flags, and our signature trampoline! We provided a space within Union Square for people to enjoy their sweet Fluff treats from local restaurants that participated in the event.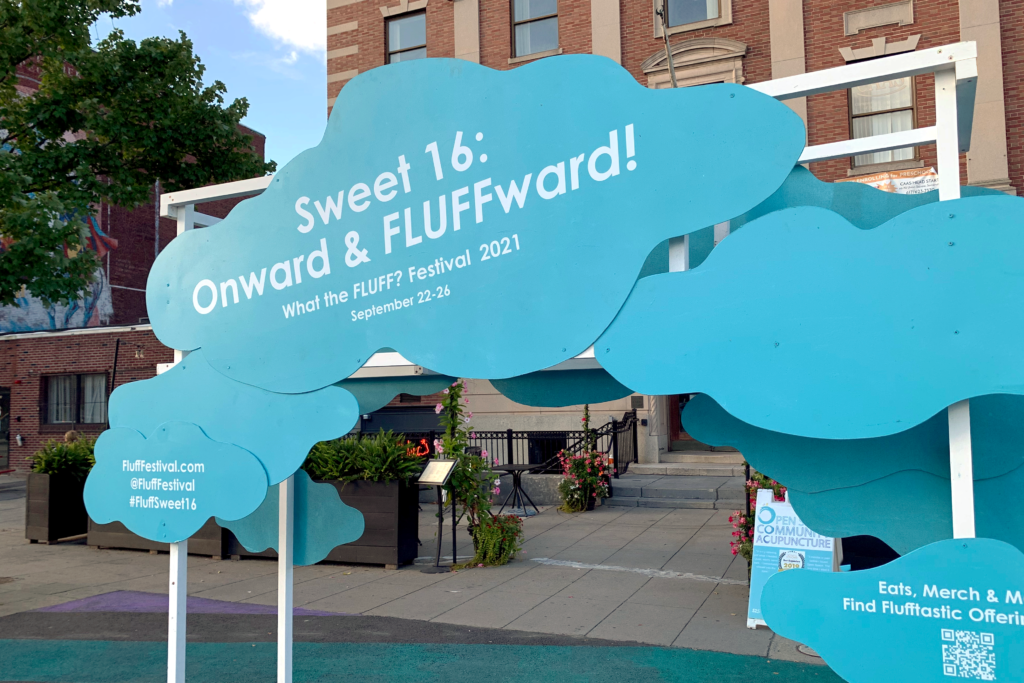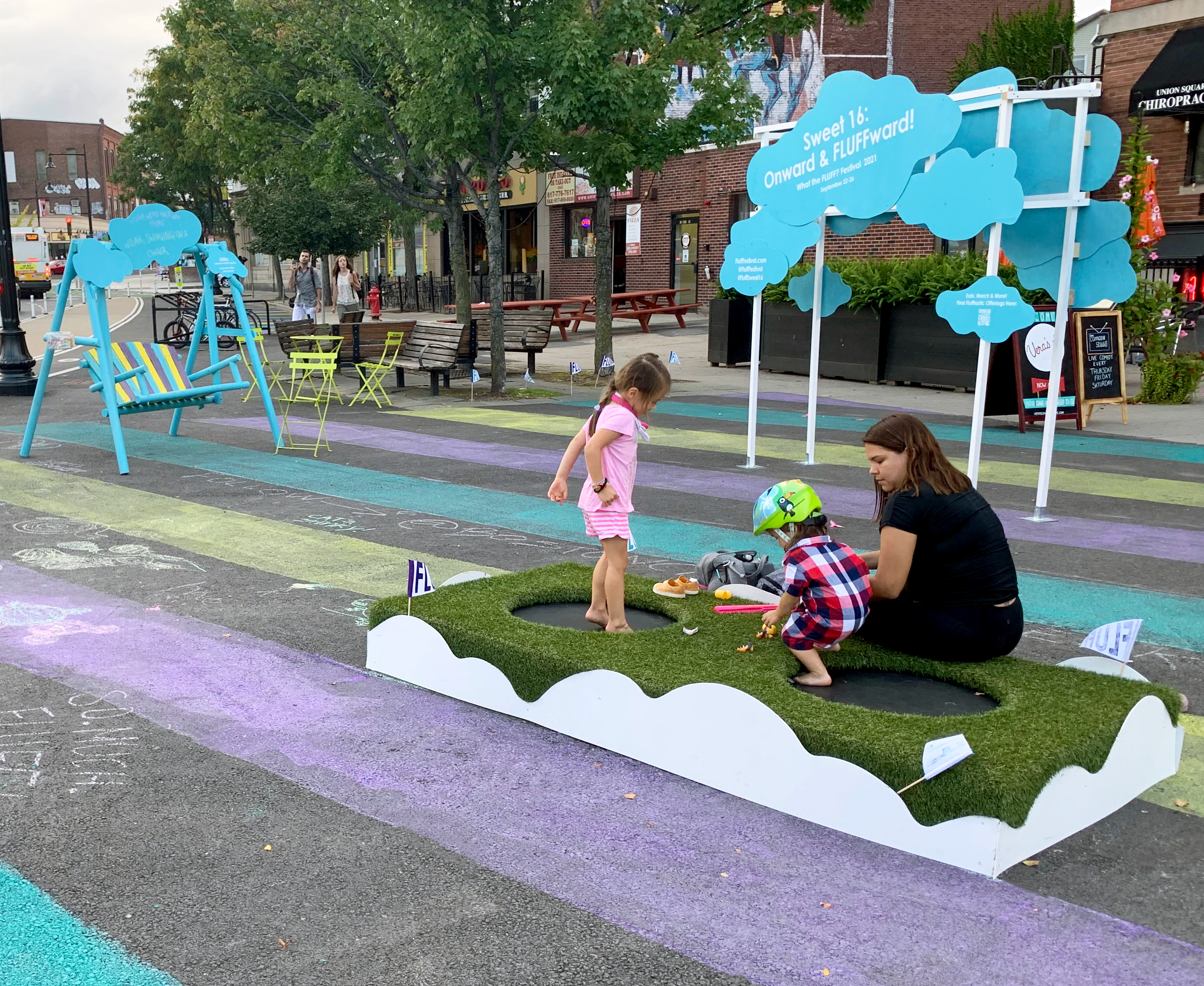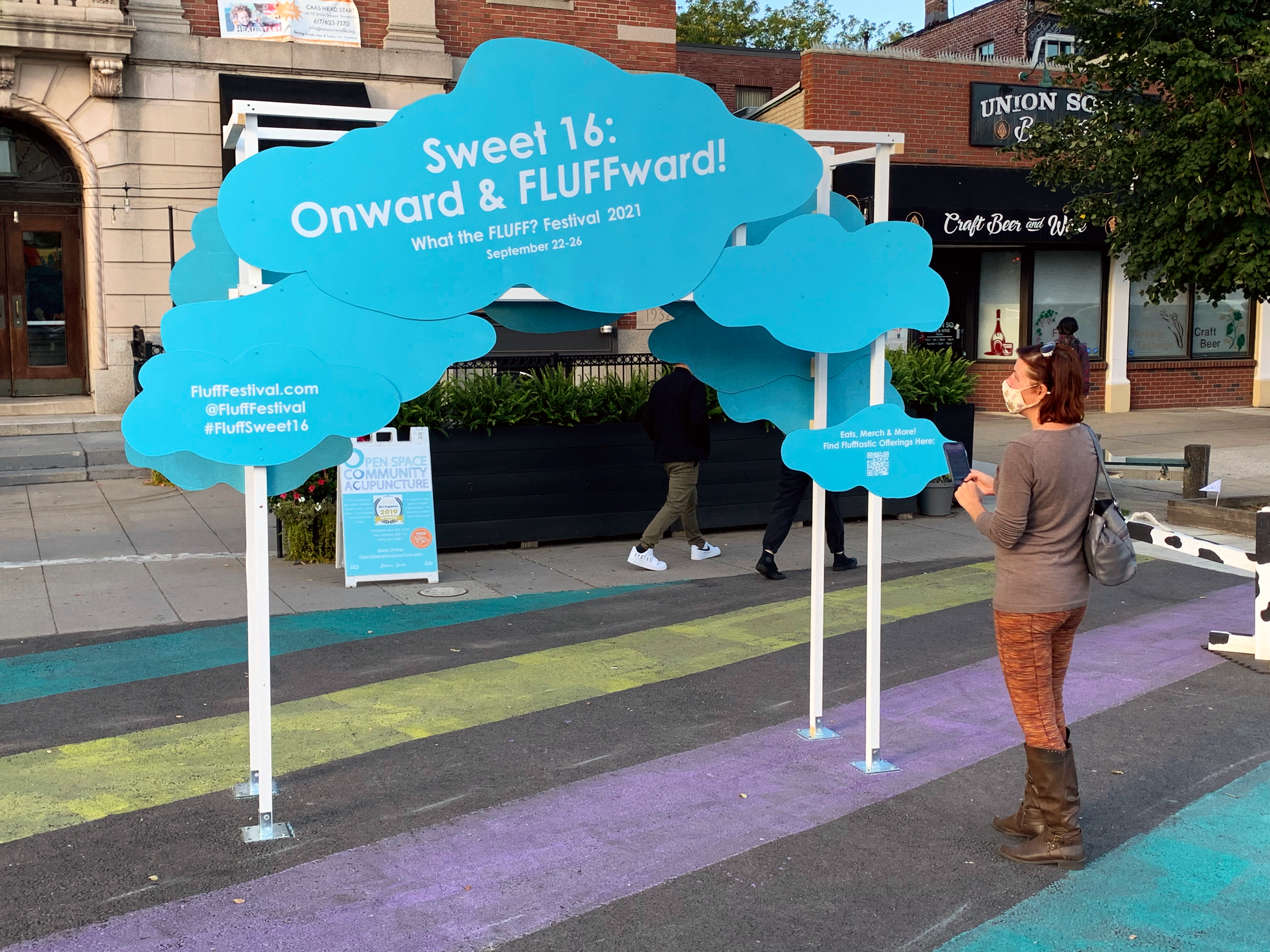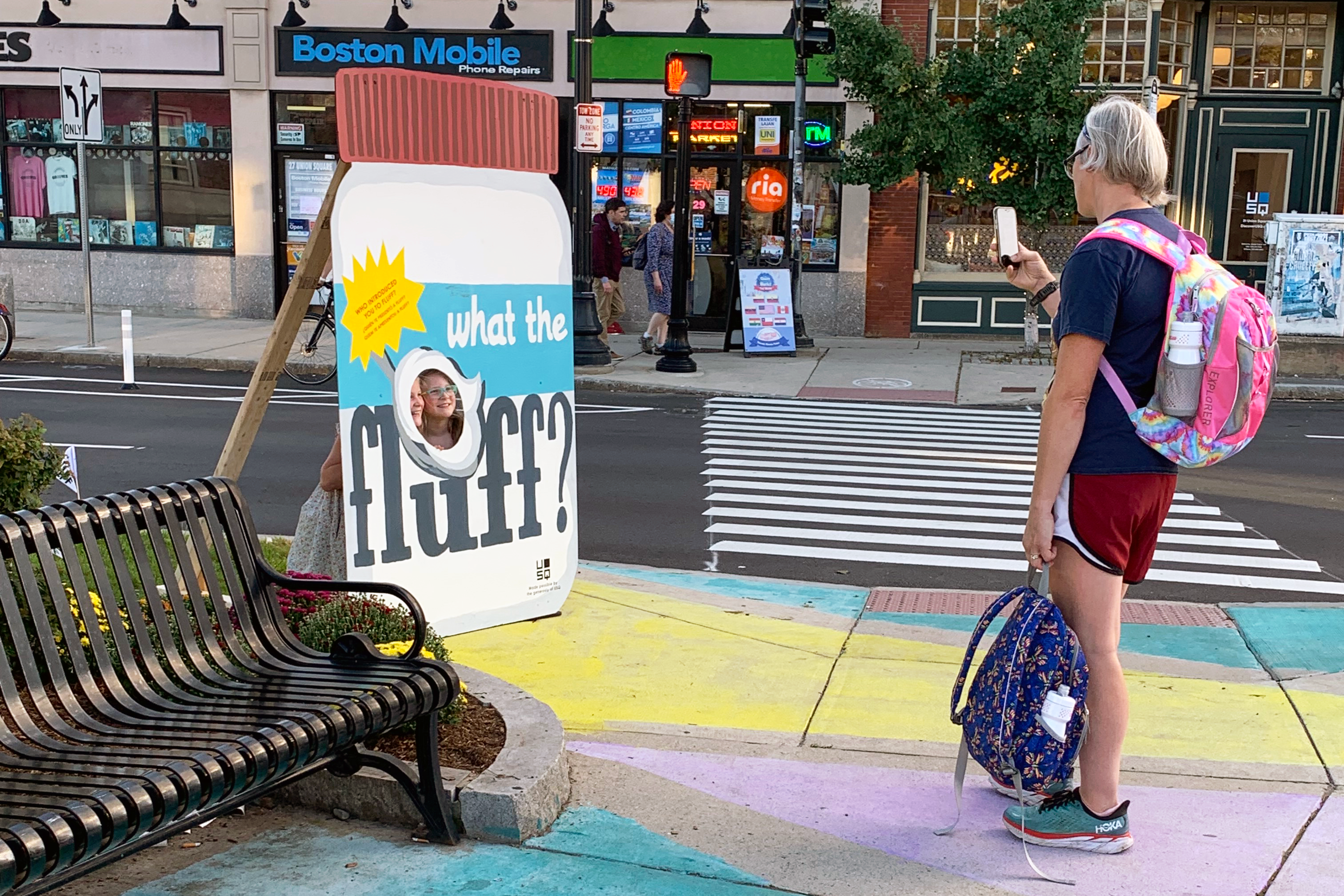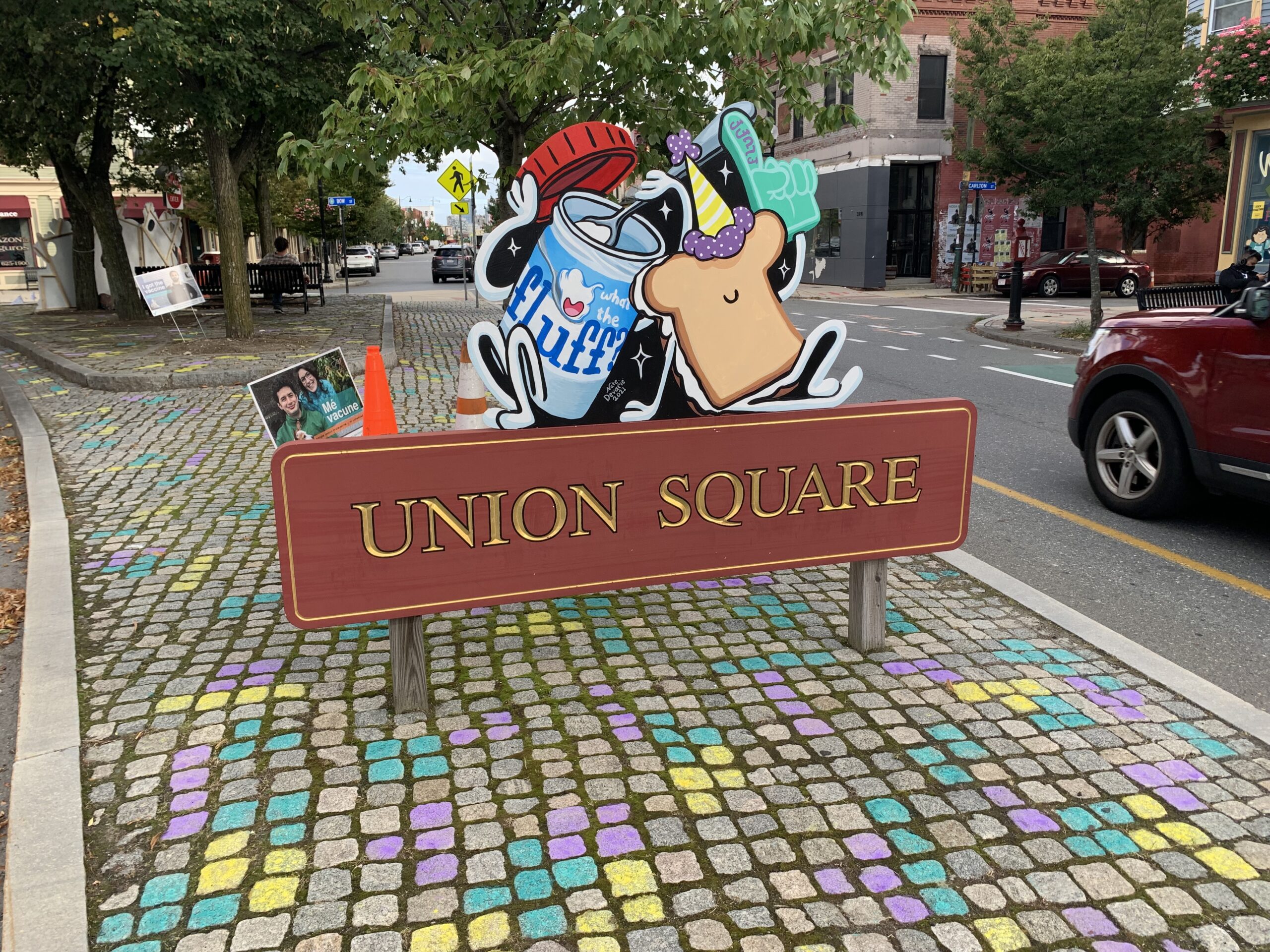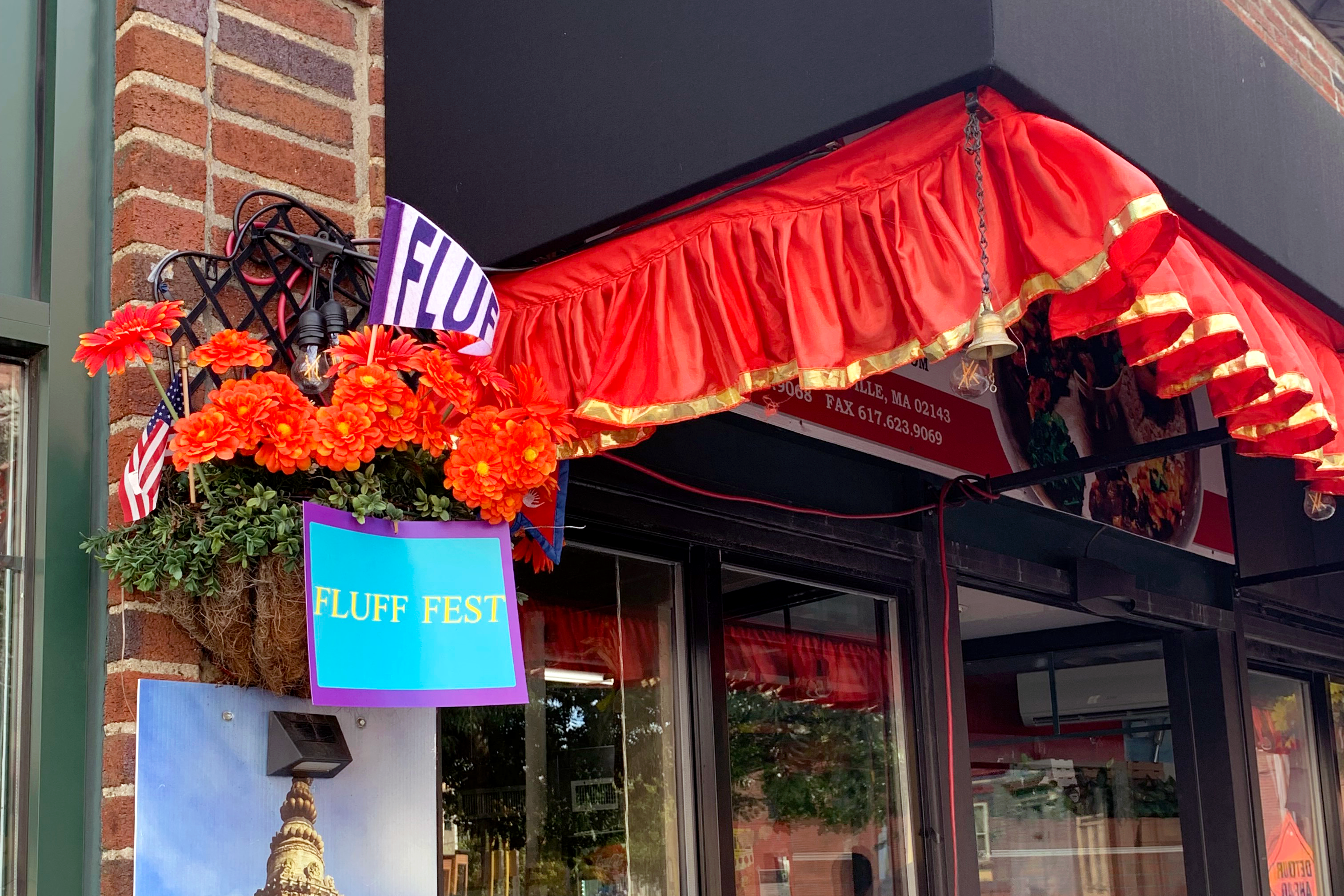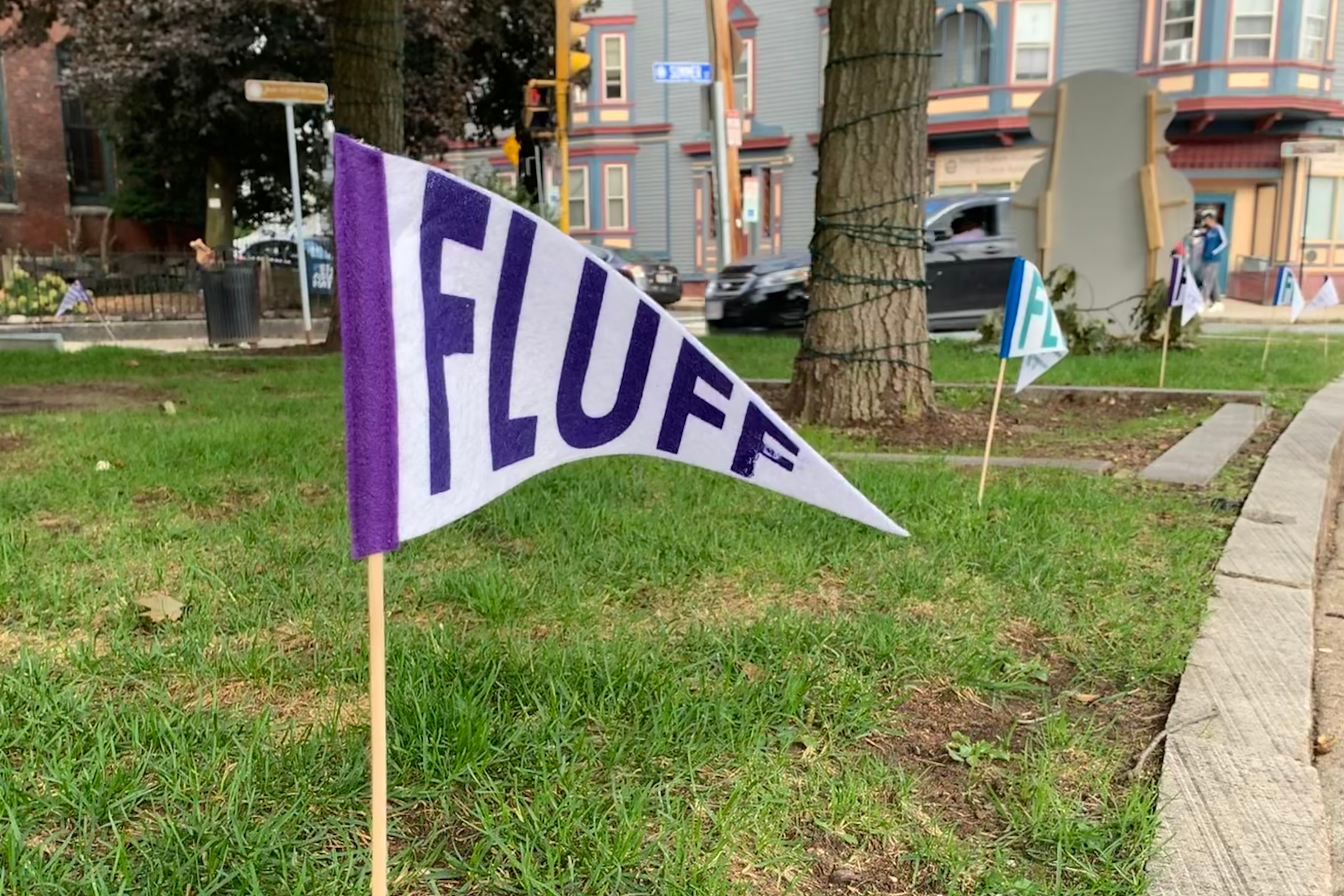 Partners