December 2019–July 2020
0 Harvard Square, Cambridge, MA
Housed in the former Out of Town News Kiosk in the heart of Harvard Square, we created a pop-up community space that welcomed all and served as an experimental home for trying out new uses of urban public space. Over the course of the eight months we were in the Kiosk, we facilitated inspiring interactions, learned invaluable lessons, and created positive impact. At CultureHouse Harvard, we created a space where unhoused people were treated with dignity, tested out numerous different uses of the Kiosk space, and introduced a human presence to the Square.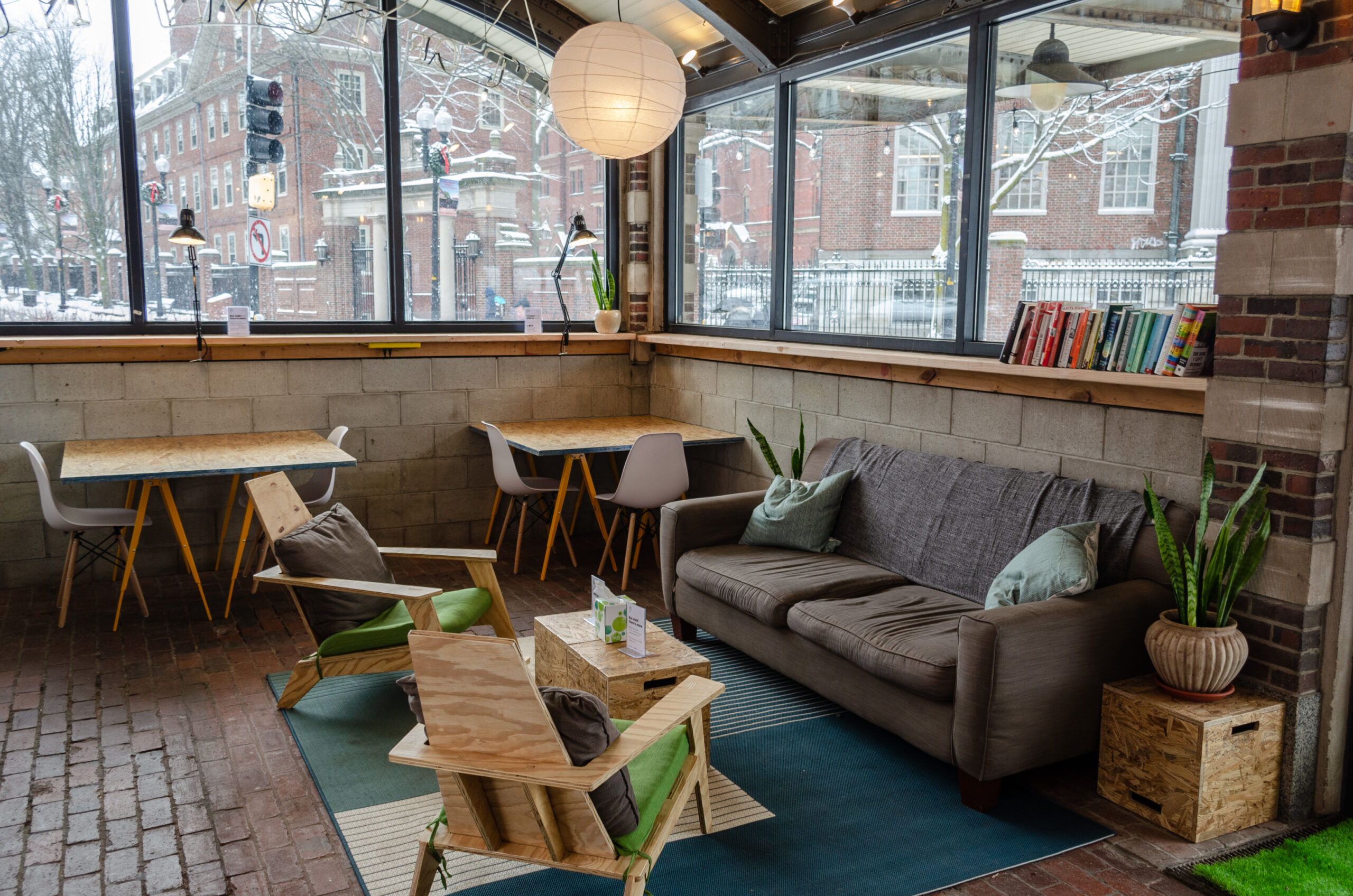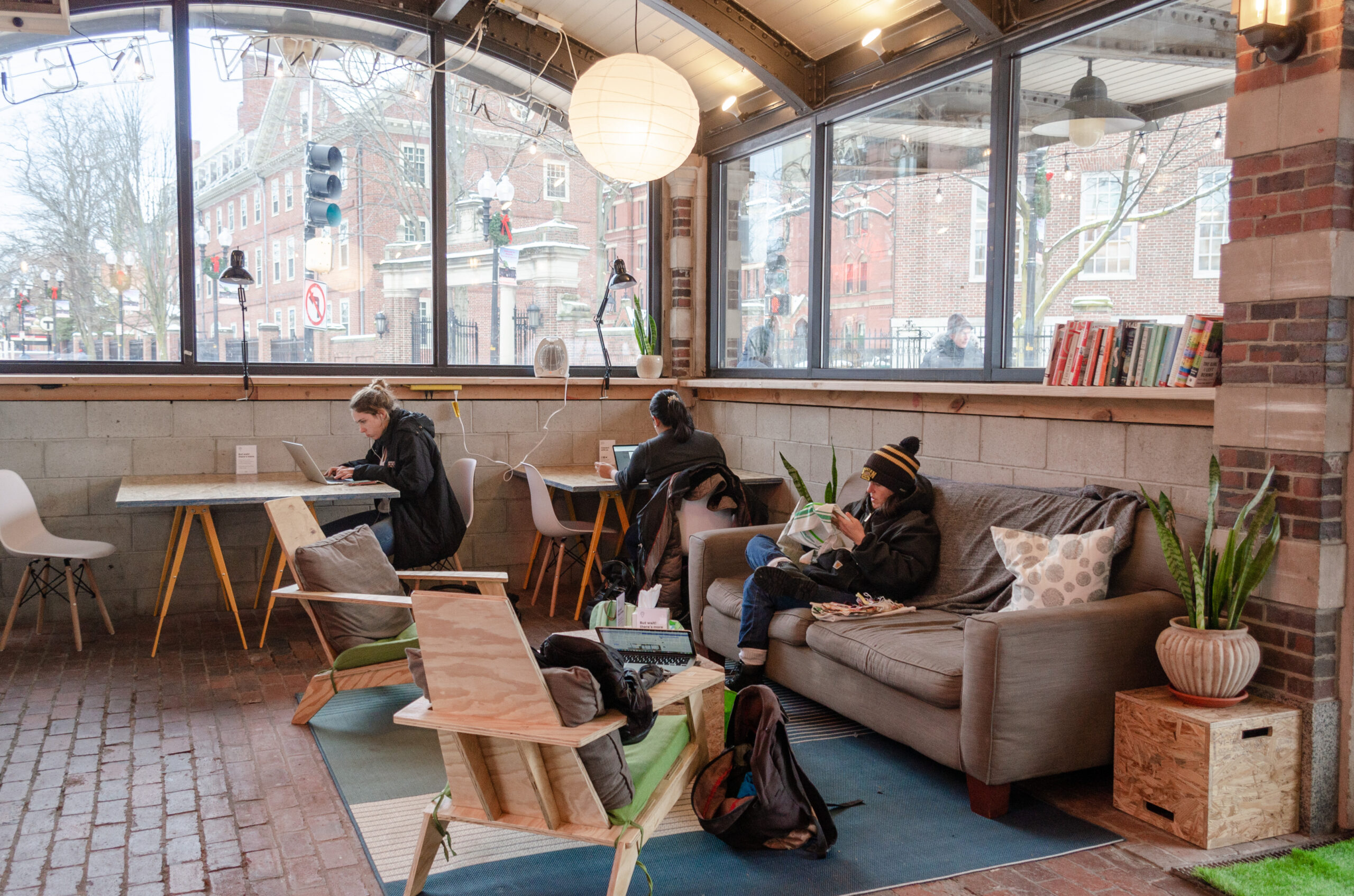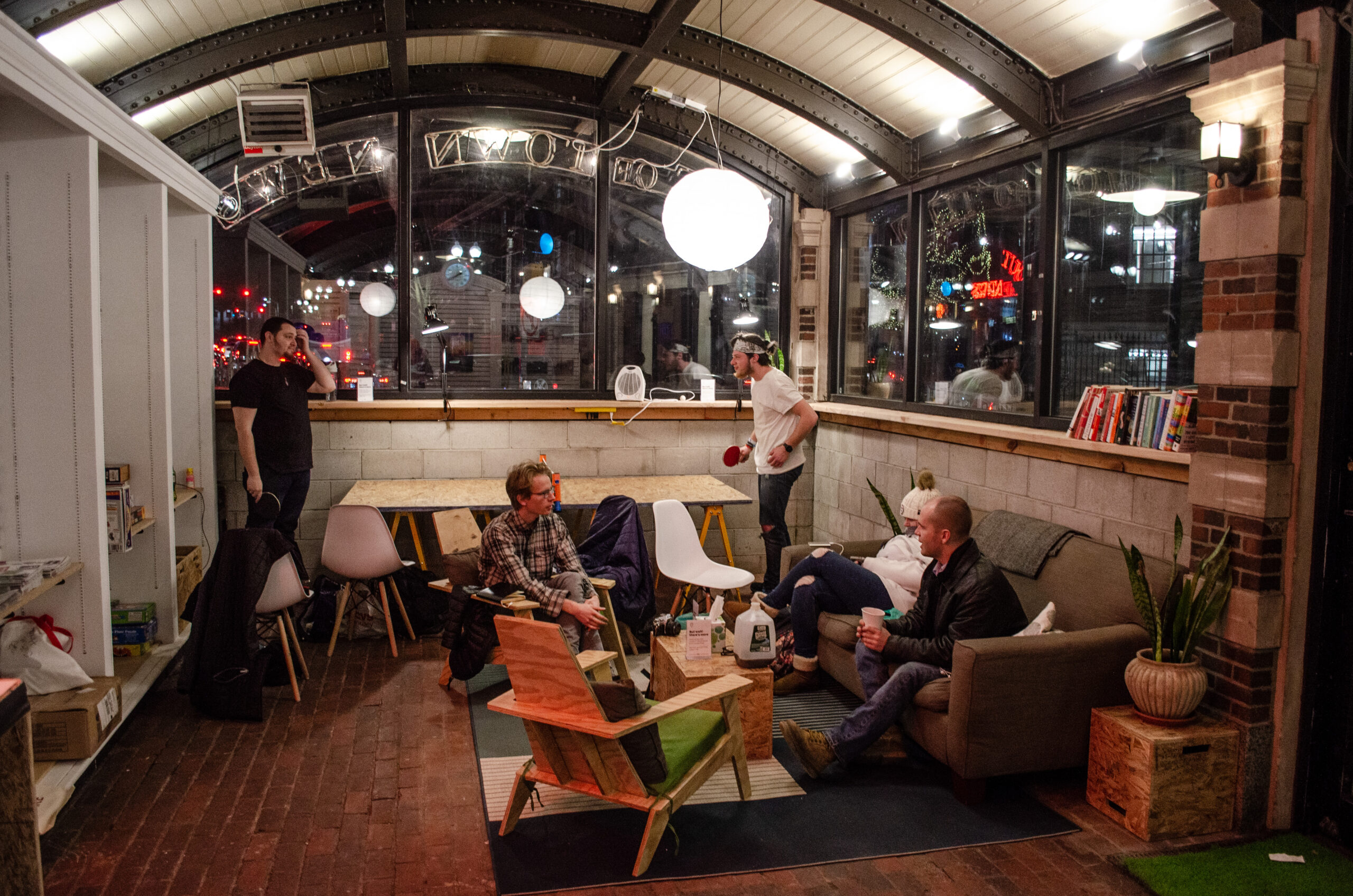 What happened
At CultureHouse Harvard, we centered those most in need of space in the Square—the unhoused community. With few other places to hang out during the day, the pop-up became an important resource, especially for this population. The project was not without challenges, as we occasionally encountered social service needs that were beyond our capabilities, all while working in a very small space. The project was also cut short due to the COVID-19 pandemic, limiting our ability to try out additional uses of the space.
By the numbers
99 – average daily visitors
255 – visitors on busiest day
12pm-2pm – busiest time of day
Visitor demographics
54% – white nonhispanic
52% – women
42% – not in permanent housing
Impacts
Creating indoor space where unhoused people are welcome
CultureHouse Harvard created a space where unhoused people could cross paths with housed people on a level field. With the other "public" spaces in the square being unwelcoming and often outwardly hostile, the pop-up provided an essential offering.
Testing out new uses for the Kiosk
One goal of the pop-up was to find new ways the Kiosk could be used after its planned renovation. We tried a variety of programming and designs within the space to see which ones had the most meaningful impact that could be carried on in the future.
Providing a human-centered space in Harvard Square
The space provided a human-to-human interaction in the Square. Our staff was always happy to answer questions from tourists, point someone to their bus stop, or just have a conversation.
Impact report
Though CultureHouse Harvard was a pop-up, the impact we created and the lessons we learned are long-lasting. Every day we were open, we were conducting in-depth research through data collection and observations—amalgamated and analyzed in this report. This window into our experience opening and operating CultureHouse Harvard serves as an enduring documentation of our time in the Harvard Square Kiosk. We will use this report to inform our future work and hope it will be helpful to others creating social infrastructure in their own communities.
Where is it now?
After CultureHouse Harvard closed, the City of Cambridge embarked on their planned restoration work of the historic building. Once complete, they plan to bring on an operator that will be able to take the lessons of the pop-up and incorporate them into a permanent public space in the Kiosk. See project updates from the City here.
Partners