April 2022 – Ongoing
Boston and Brookline, MA
CultureHouse has been working with the Emerald Necklace Conservancy to develop and conduct a public space impact assessment to measure the impacts of their Parks as Platform events. Parks as Platform is part of the larger Olmsted Now program, whose goals are to increase park access, amplify partner capacity to welcome expanded audiences, and maximize diverse public offerings.
Project components
Interactive community engagement
As a part of this project, we are collecting qualitative and quantitative data during the seven Parks as Platform events. We look at the effect that each event has including who is using the park, where they are visiting from, how they are using the space, and how perceptions of the park changed as a result of the event. Rather than using traditional surveys, we collect these data through interactive methods that make all people want to engage, not just those who typically do. Our interactive data collection tools include giant voting tubes, sticker maps, an open-response prompt board, bingo chip feedback, and plenty of conversations!
Observational data collection
In addition to interactive community engagement, we are collecting observational data both before and during Olmsted Now events. These data, which include demographic information and use patterns, give a baseline to compare to and provide a complement to the rich community feedback we receive.
Impact assessment
After all events have concluded, we will produce an impact assessment of the Parks as Platform program that shows the impacts of the events and provides strategies for improving access, partner capacity, and diverse public offerings across the Emerald Necklace park system.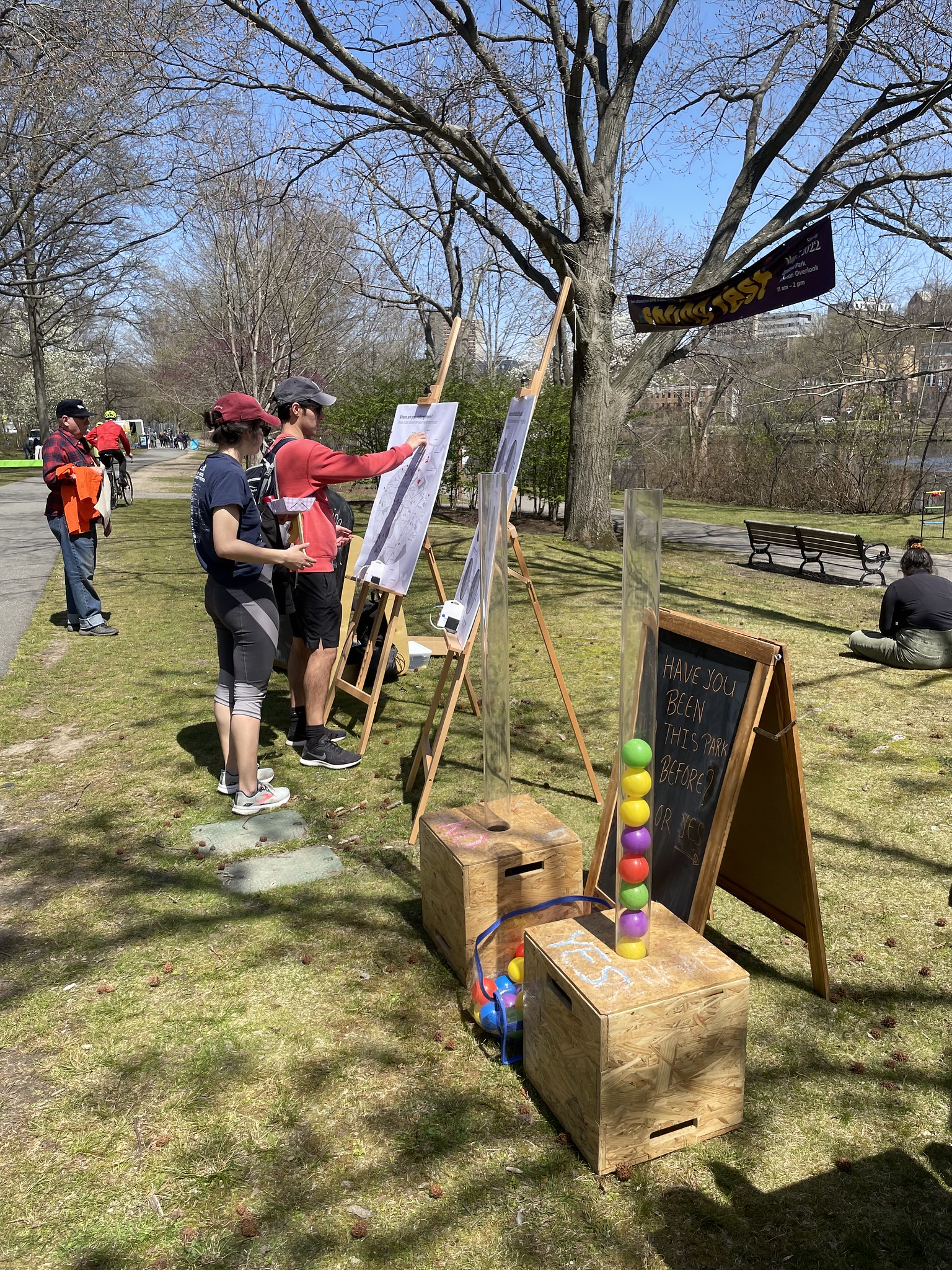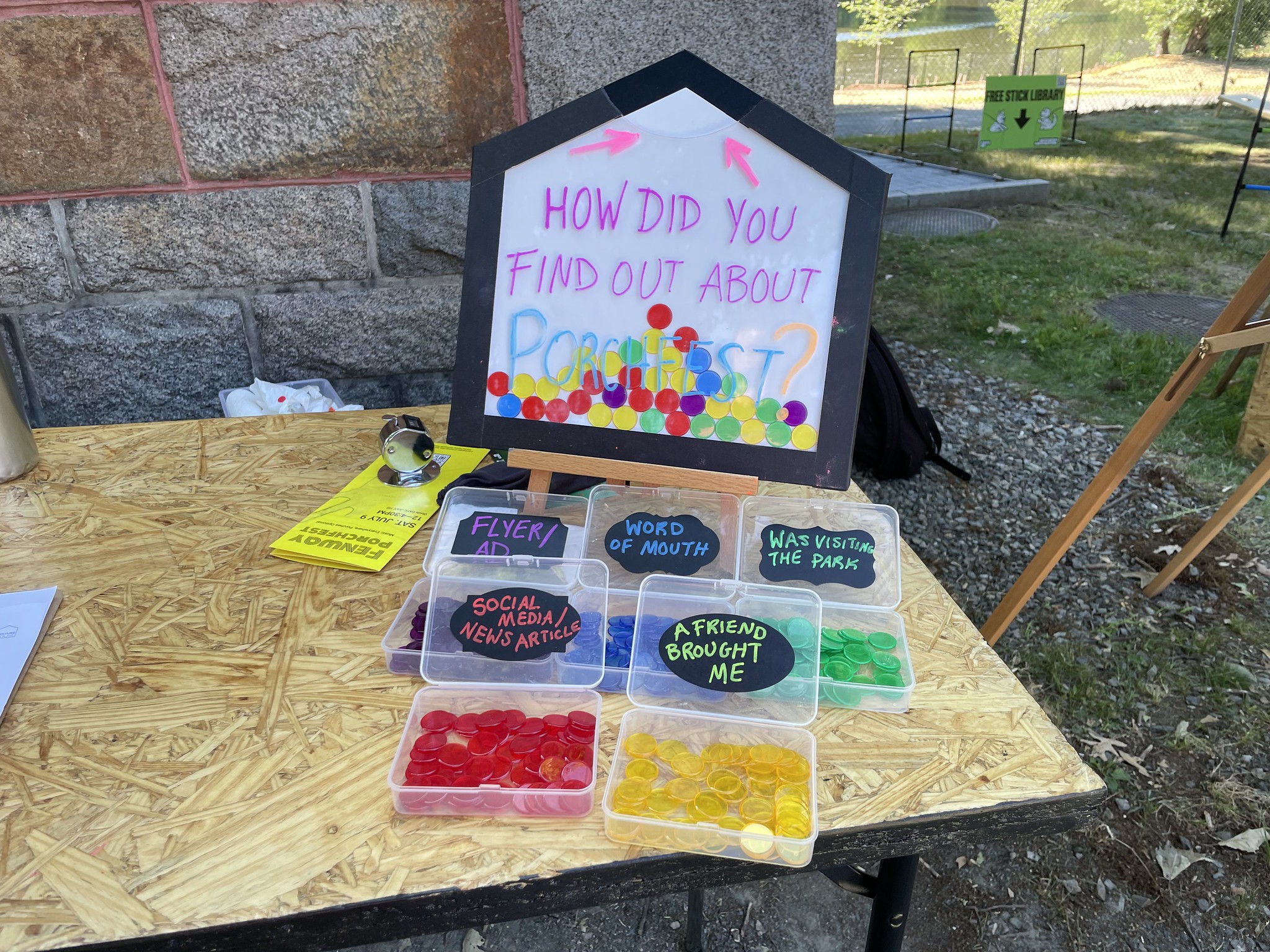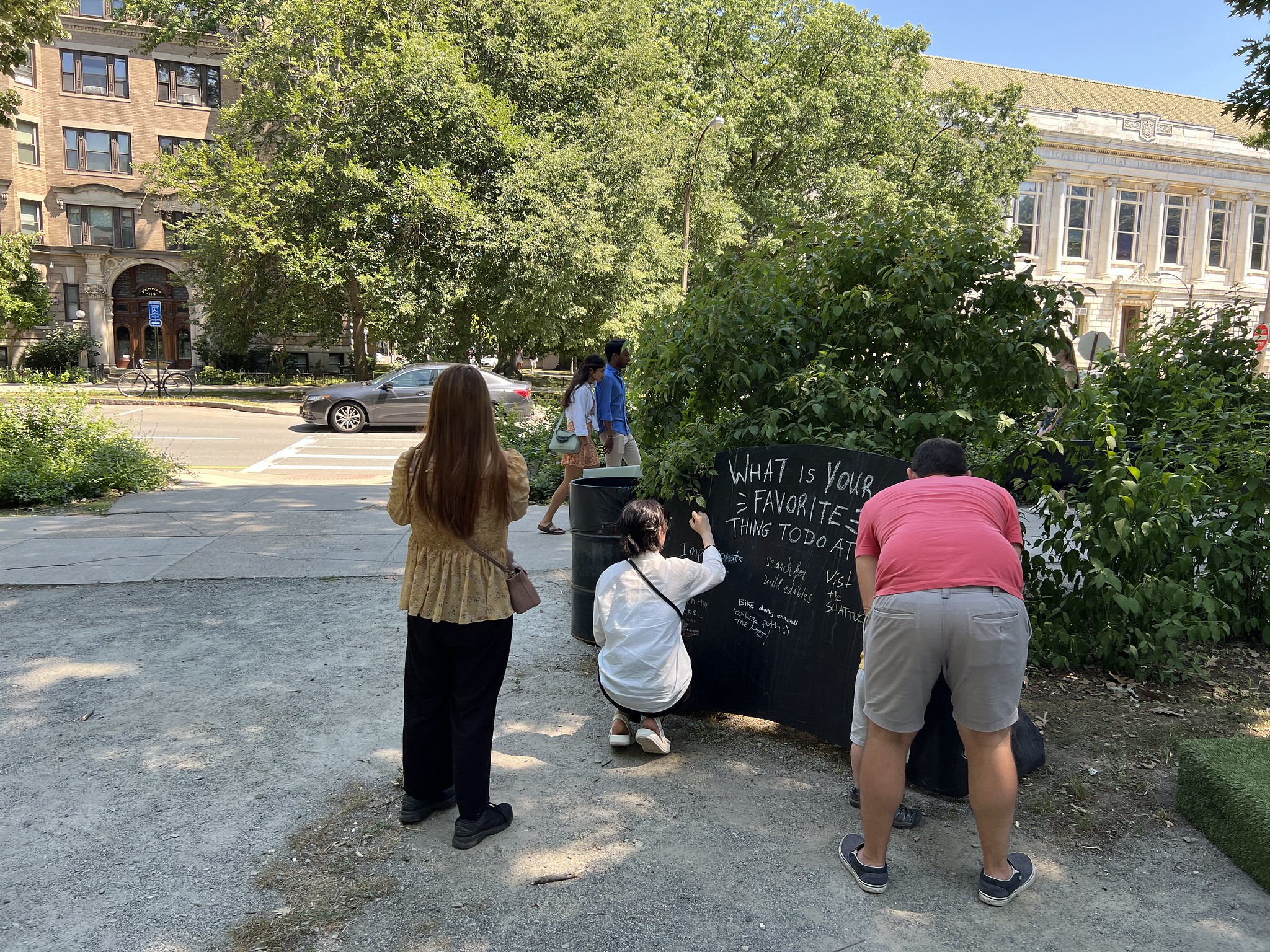 Parks as Platform events:
Olmstead Park
Saturday, April 23 @ Olmstead Park
Event partner – Brookline Parks and Open Space
Lilac Sunday
Sunday, May 8 @ Arnold Arboretum
Event partner – Harvard's Arboretum Team
BAMS Fest
Saturday, June 11 @ Franklin Park
Event partner – Boston Arts & Music Soul Fest
Fenway Porchfest
Saturday, July 9 @ Back Bay Fens
Event partner – Fenway Porchfest
Jamaica Plain Porchfest
Saturday, August 20 @ Jamaica Pond
Event partner – JP Porchfest/ Dunamis Boston
Come Together Parkfest
Saturday, September 24 across the Necklace parks
Charlesgate
Saturday, October 1 @ Charlesgate Park
Event partner – Charlesgate Alliance
Partners