CultureHouse Salem is Closed
The City of Salem and CultureHouse partnered to open a three-month-long community arts and culture pop-up hosted at Old Town Hall in Downtown Salem. CultureHouse Salem transformed the historic structure into a vibrant, connected, and accessible destination that supports local creatives. The short-term goal of this project was to activate this underutilized community resource and create a space for people to connect and engage with local artists and creatives. In the long term, this project will serve as an incubator and testing site for future programming models for Old Town Hall. Learn more about Old Town Hall here.
Over 3 months (April–June 2022), CultureHouse Salem hosted 50 events and brought 10,472 visitors to Old Town Hall. There were exhibitions, installations, workshops, book discussions, performances, dance classes, arcade games, vendor markets, organizations informational tables, and so much more! Thank you to everyone who visited, participated, and programmed events at CultureHouse Salem.
April 2022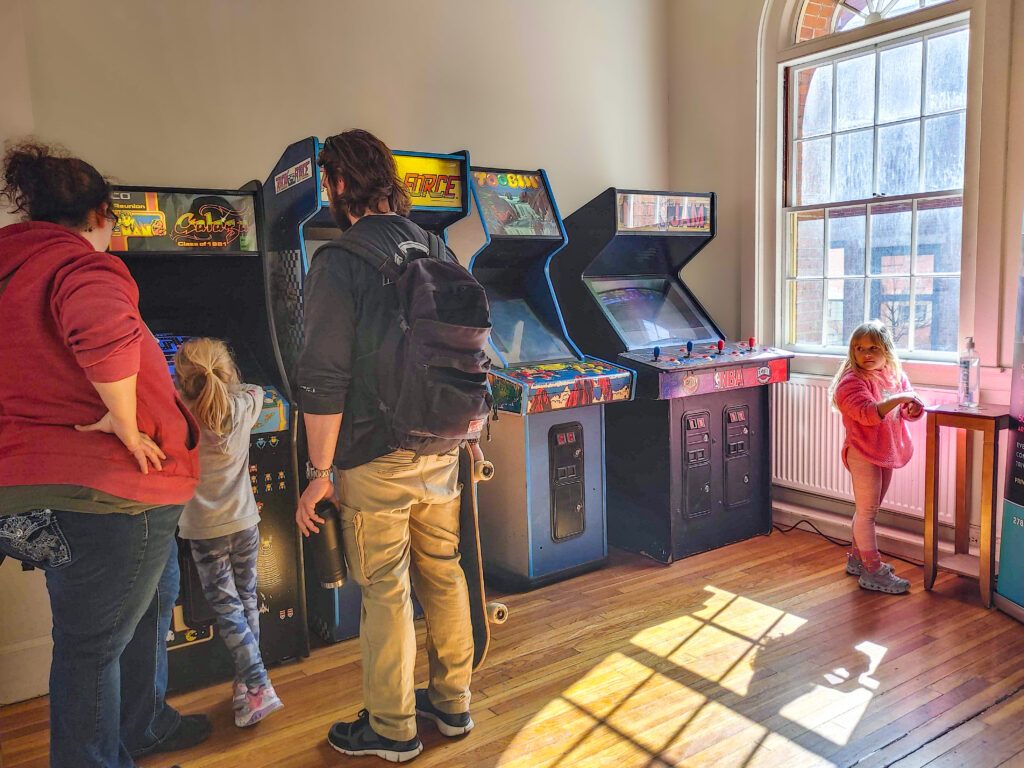 May 2022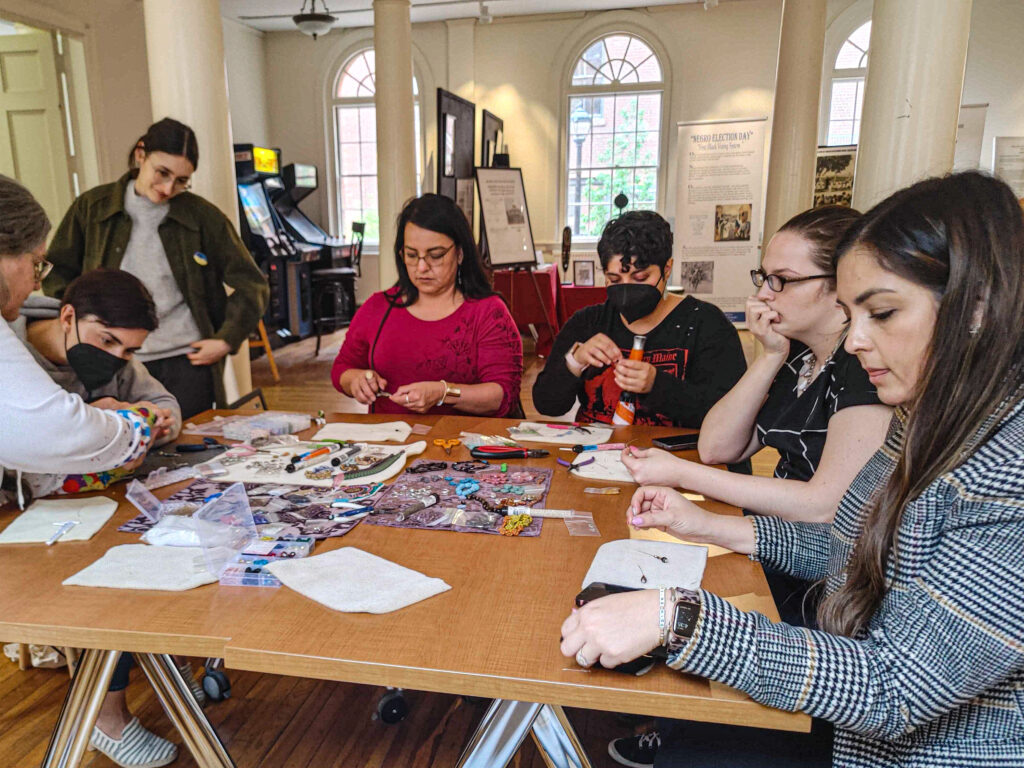 June 2022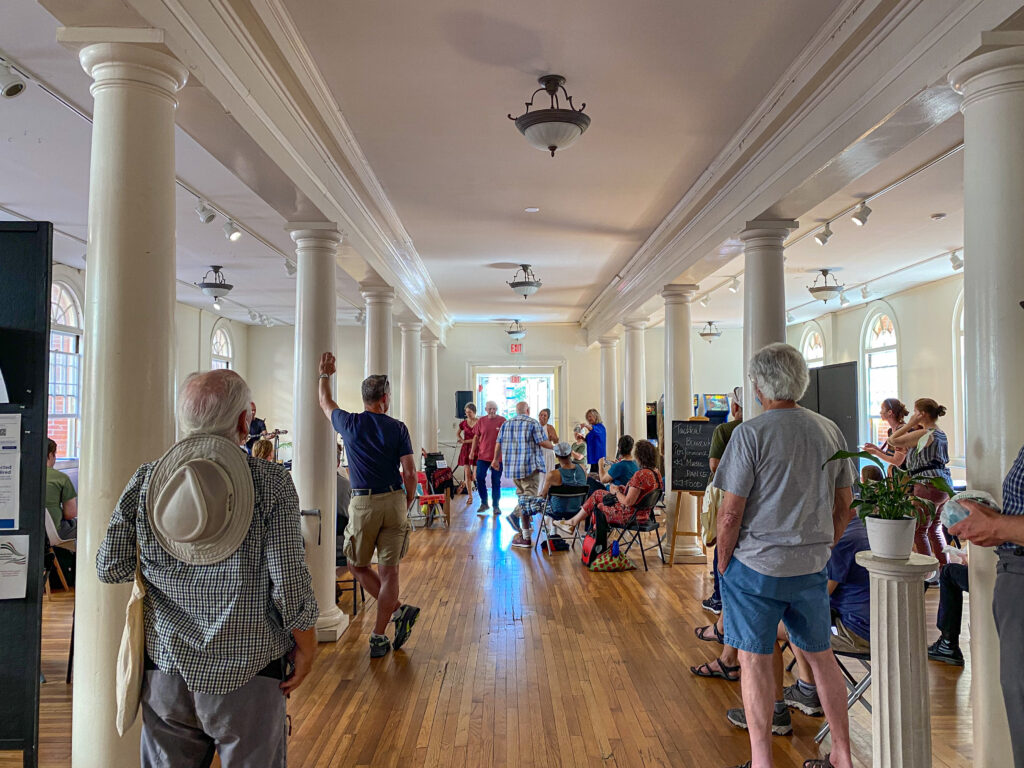 What's happening?
Community meeting
We will be hosting a virtual community meeting on Thursday, November 17th from  6:30–8:00pm to share the impacts and opportunities from the Impact Report. The City of Salem will also share details on the status of the Old Town Hall Restoration and Renovation Project. To join the meeting please register below.
On February 17th, 2022 we held a community meeting for the CultureHouse Salem project. During this meeting, we shared updates on the project and gathered community input as we kicked off the design phase of the project. View the meeting recording at the link below.
Where we're at
While open, we were gathering feedback from visitors and artists/creatives, as well as conducting various forms of data collection to see who was visiting the space, how people were using the space, what events brought in the most people, and how they found out about the events (among other things). CultureHouse will spend the next month analyzing this data, along with the data we collected before we opened, to create a report with findings and recommendations for the future of Old Town Hall.

Advisory group
We are working closely with the CultureHouse Salem Advisory Group, a team comprised of local artists, residents, and activists, to bring CultureHouse Salem to life. They advise us on everything and work to ensure we met the needs of the community.
John Andrews
Owner, Creative Collective
Catherine Bertrand
Public Arts Commission
Carly Dwyer Nik
Art Director, Intramersive
Karen Gahagan
Director of Center for Creative and Performing Arts, Salem State University
Monieke McNeil
Salem Resident, Member of Salem United Inc
Linda Mullen
Owner, Grace & Diggs Designs
Jelivet Perez
Civic Engagement, Peabody Essex Museum
Linda Ross Girard
Associate Chair, Senior Lecturer, and Costume Designer, Tufts University
Kristina Stevick
Artistic Director, History Alive
Kylie Sullivan
Director, Salem Mainstreets
Doreen Wade
President, Salem United
Patricia Zaido
Co-Chair, Salem for All Ages Initiative
Contact
We want to hear from as many people as possible! If you would like to talk to the CultureHouse team about your experience at the pop-up, email us at salem@culturehouse.cc
Sign up for project updates
Partners