May 2022 – June 2023
Somerville, MA
In early May 2022, we brought a little more color to Union Square! In partnership with USQ, we transformed a temporary walkway into a vibrant, colorful portal for visitors to go to/from Union Square station. When the Union Square MBTA Green Line station opened in late March 2022, the surrounding areas, including access to the station, were still under construction. In order to get to the station, riders walked through a sidewalk shed made from the scaffolding that went through the active construction site.
In order to make the site more inviting, we designed a colorful, interactive, and informational installation to transport people to and from the station. This design included a walkway with colorful painted walls and panels with local facts, an interactive Union Square-themed word search, and a vibrant scrim to cover the construction fence.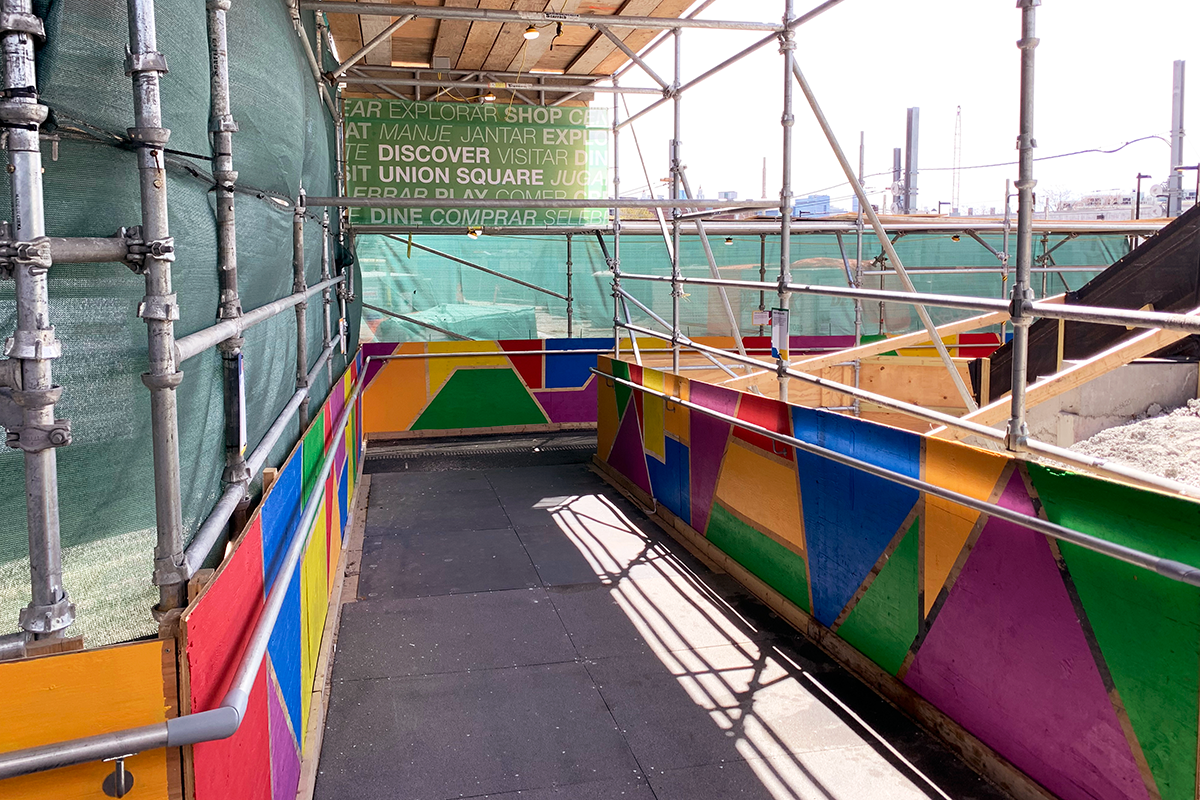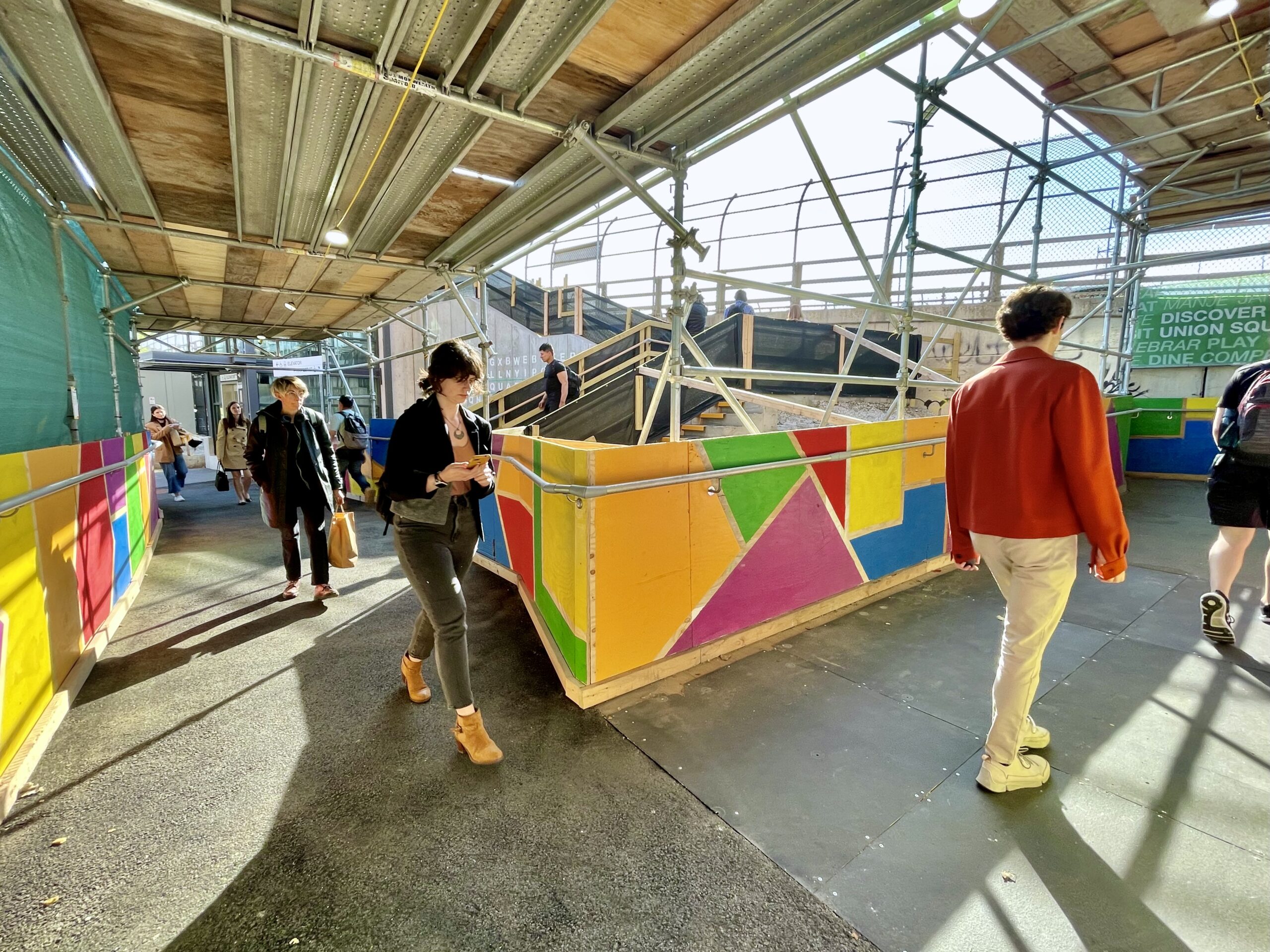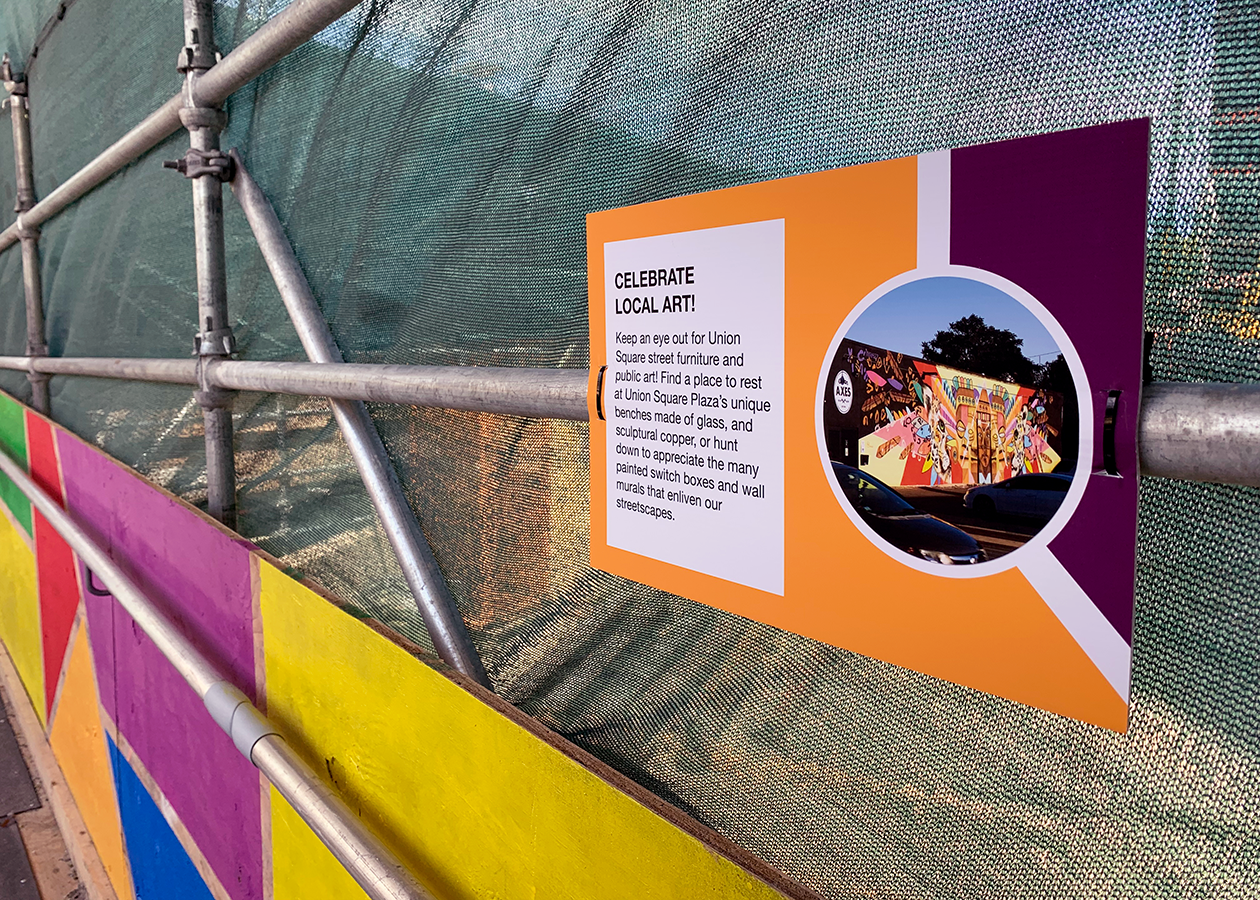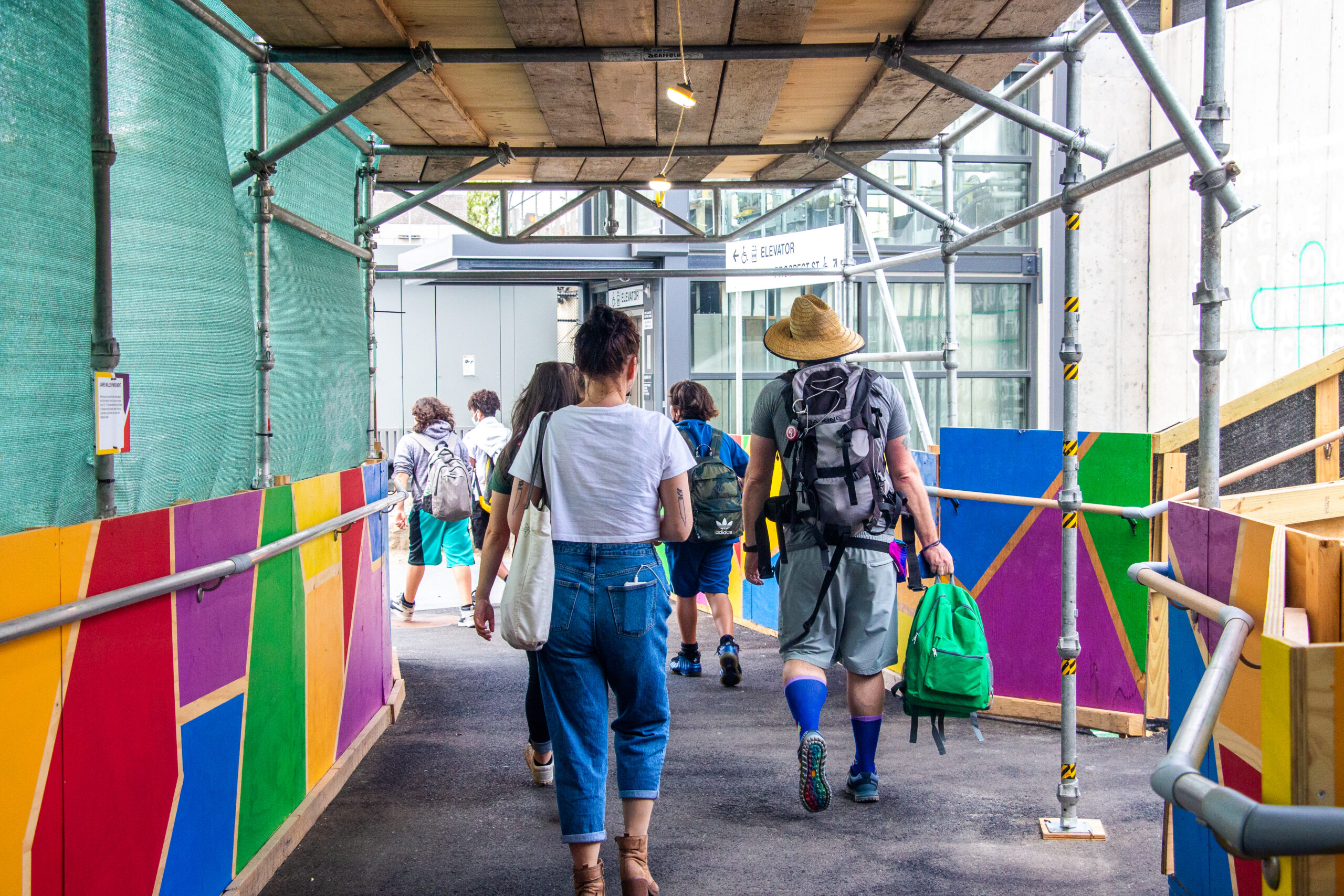 In the walkway, we painted the walls in a bright motif inspired by the MBTA transit lines and a city street map. We gave passersby an opportunity to learn a bit more about Union Square through fun facts placed throughout the walkway.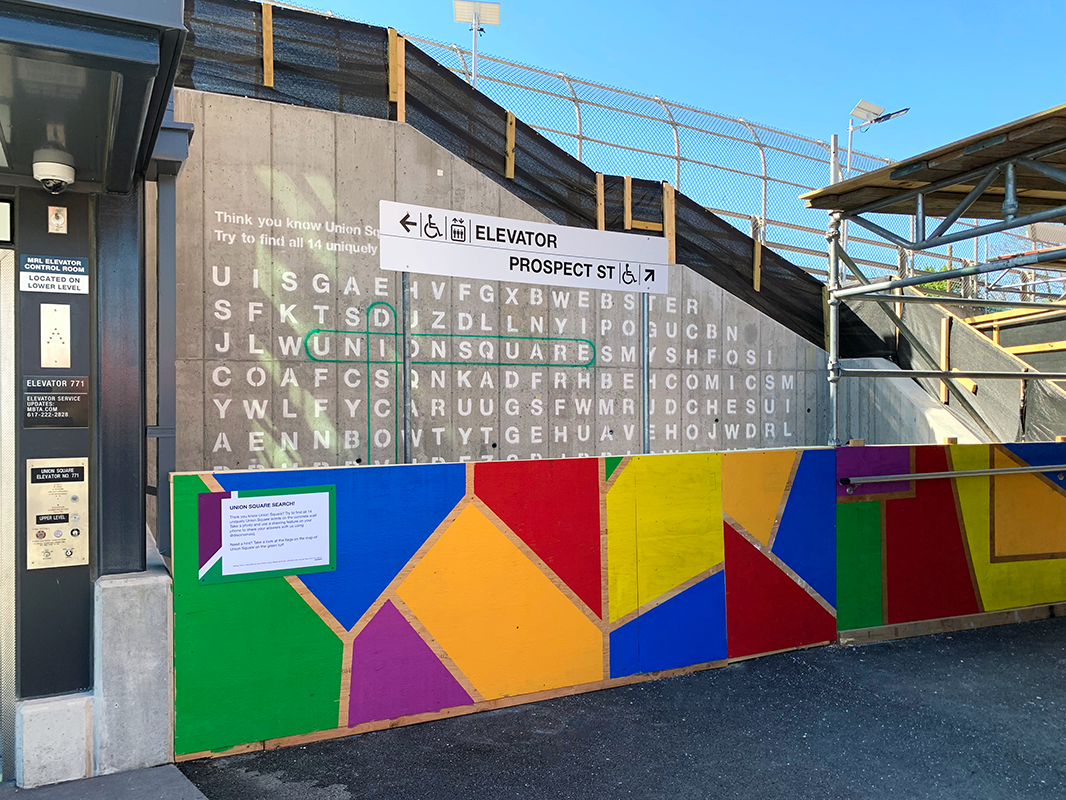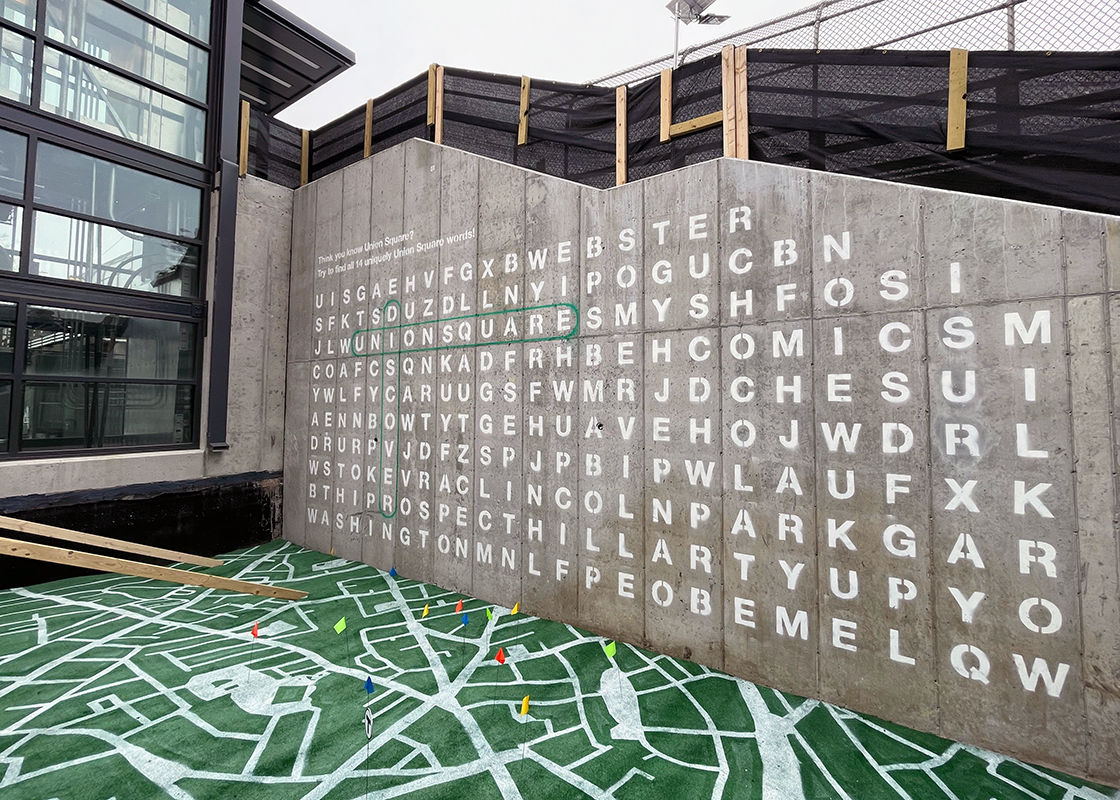 At the end of the walkway, there was a large concrete wall with an unused space below it. So what did we do? A giant word search, of course! On the wall, we hid 14 Union Square-related words. To give people a bit of a hint, we created a giant map of Union Square on the ground and placed flags at sites that connected to the words. How many words can you find?
Much of the station was bordered by a long construction fence. To make this more inviting, we designed a scrim to cover the fence that matched up with the pattern we used in the walkway—inspired by street and rail transportation. On the scrim, we included large wayfinding information, a welcome to the square, photos of local businesses and activities, and informational blurbs.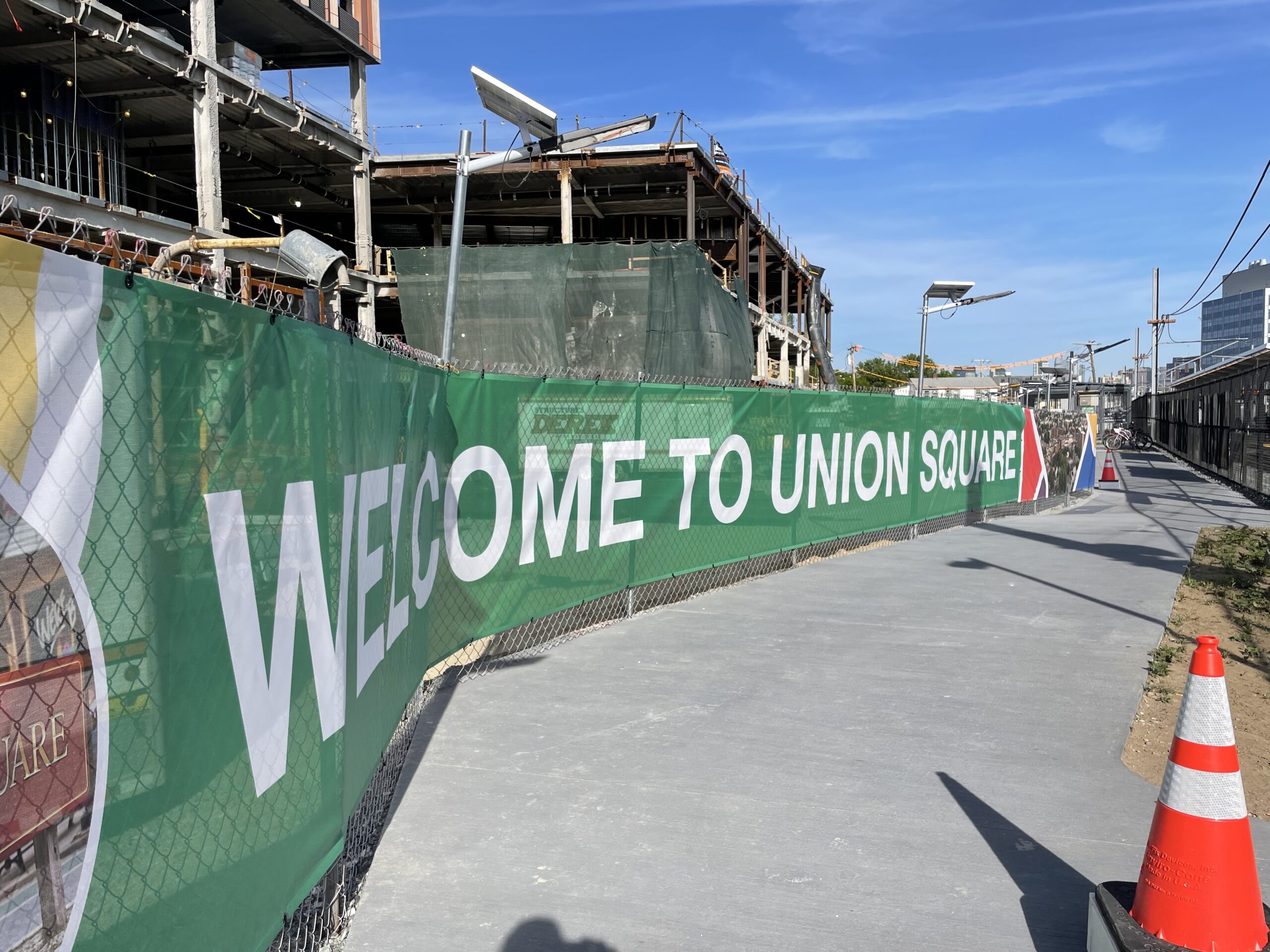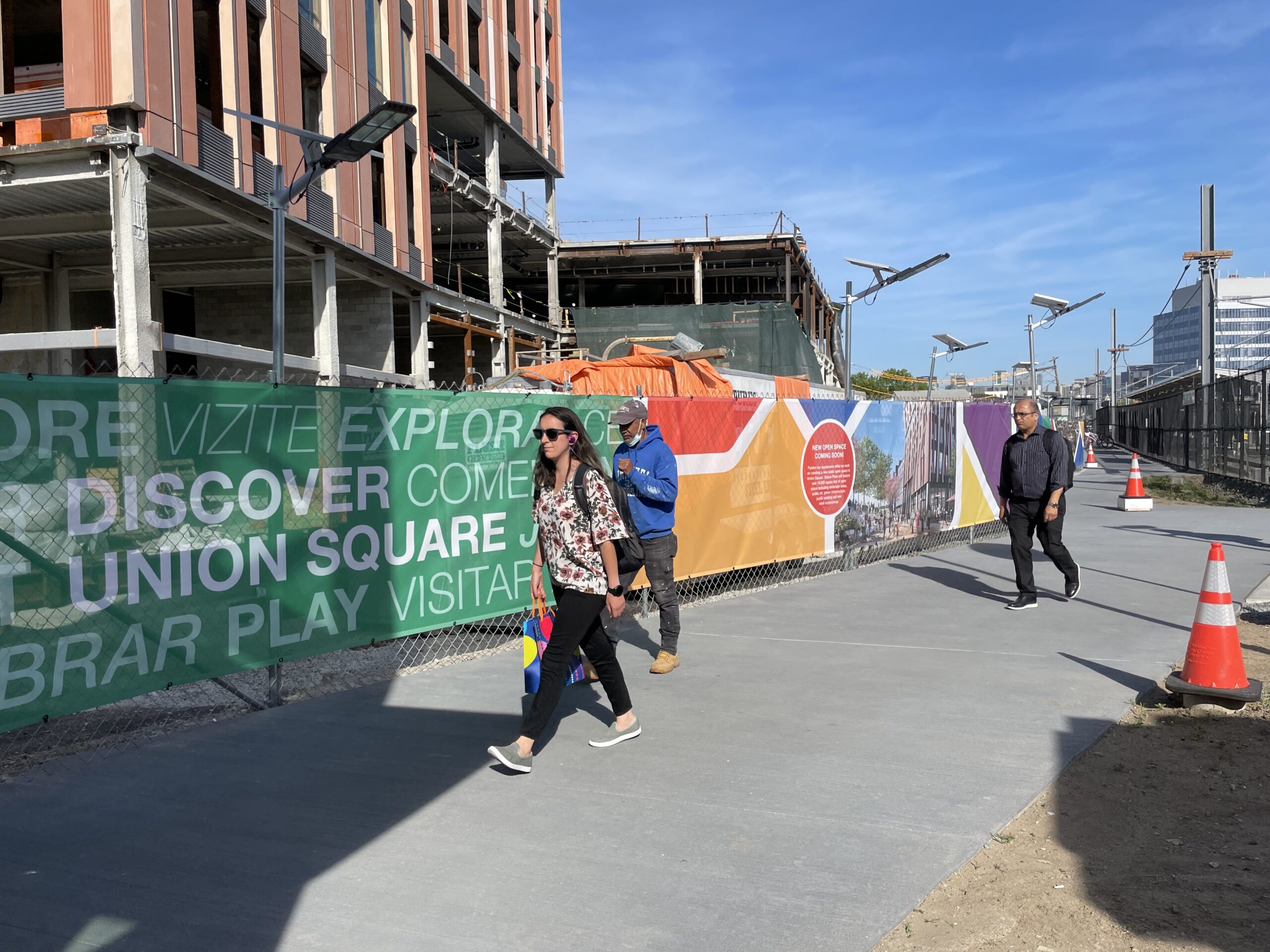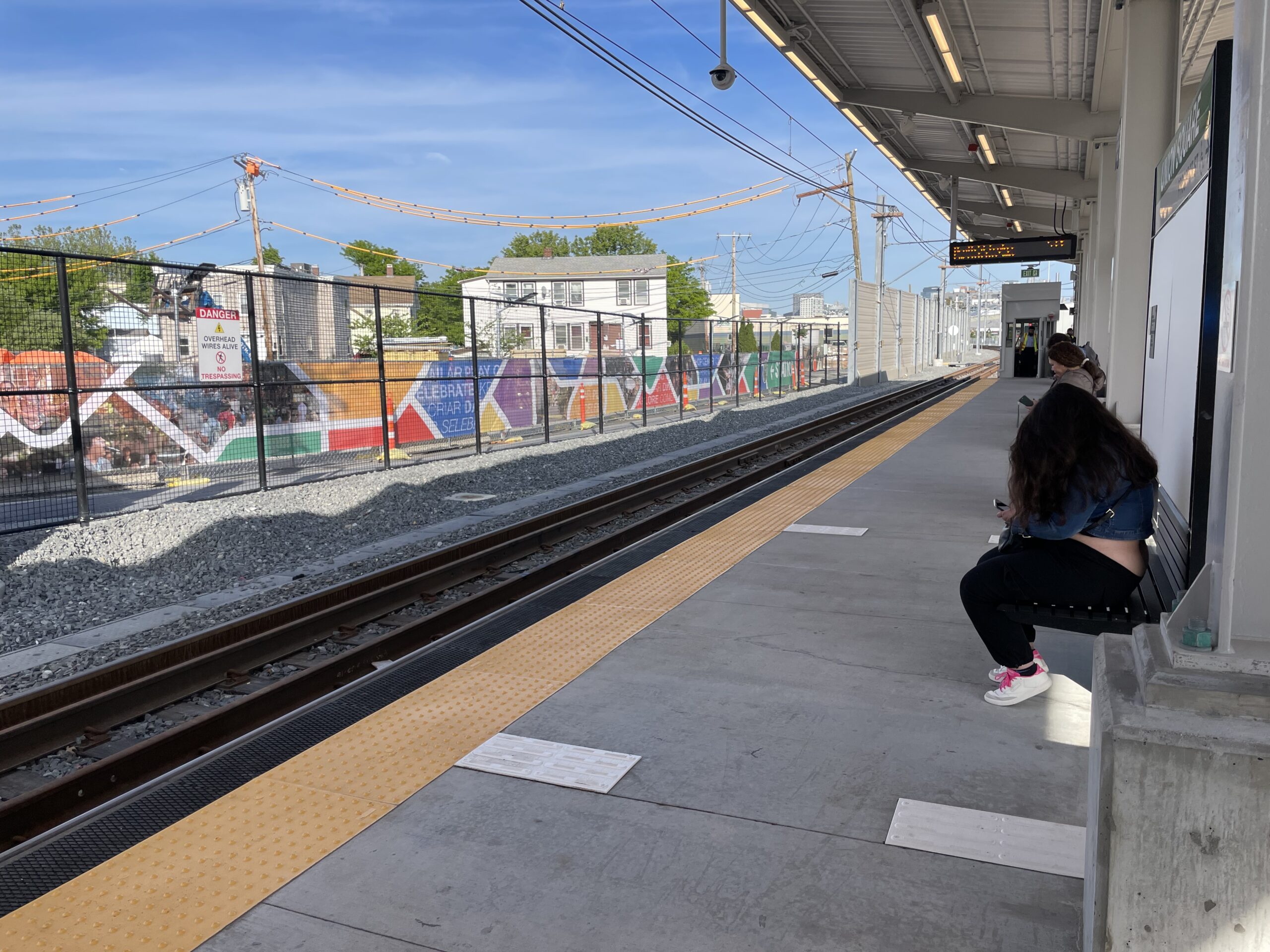 Partners