March 6, 2021
Union Square, Somerville, MA
In partnership with Outdoor Afro we created a socially distant, outdoor event that brought over 40 people through a 5-stop urban scavenger hunt throughout Union Square. While navigating COVID, we were able to connect people with their neighbors and local businesses, bring life and vibrancy safety back to the streets, and share many laughs and smiles under masks.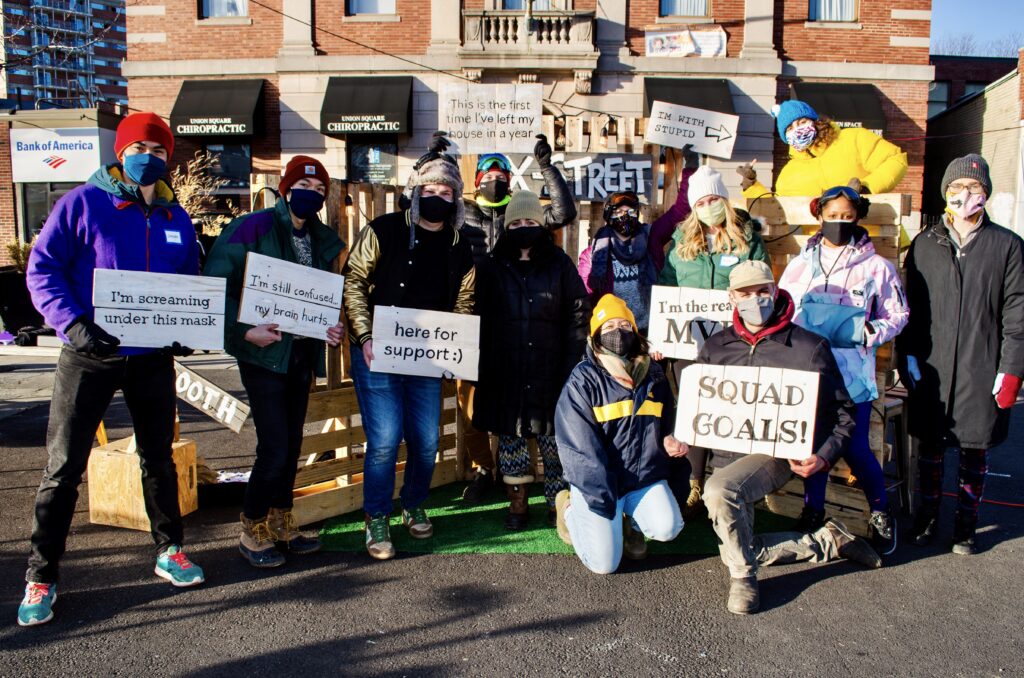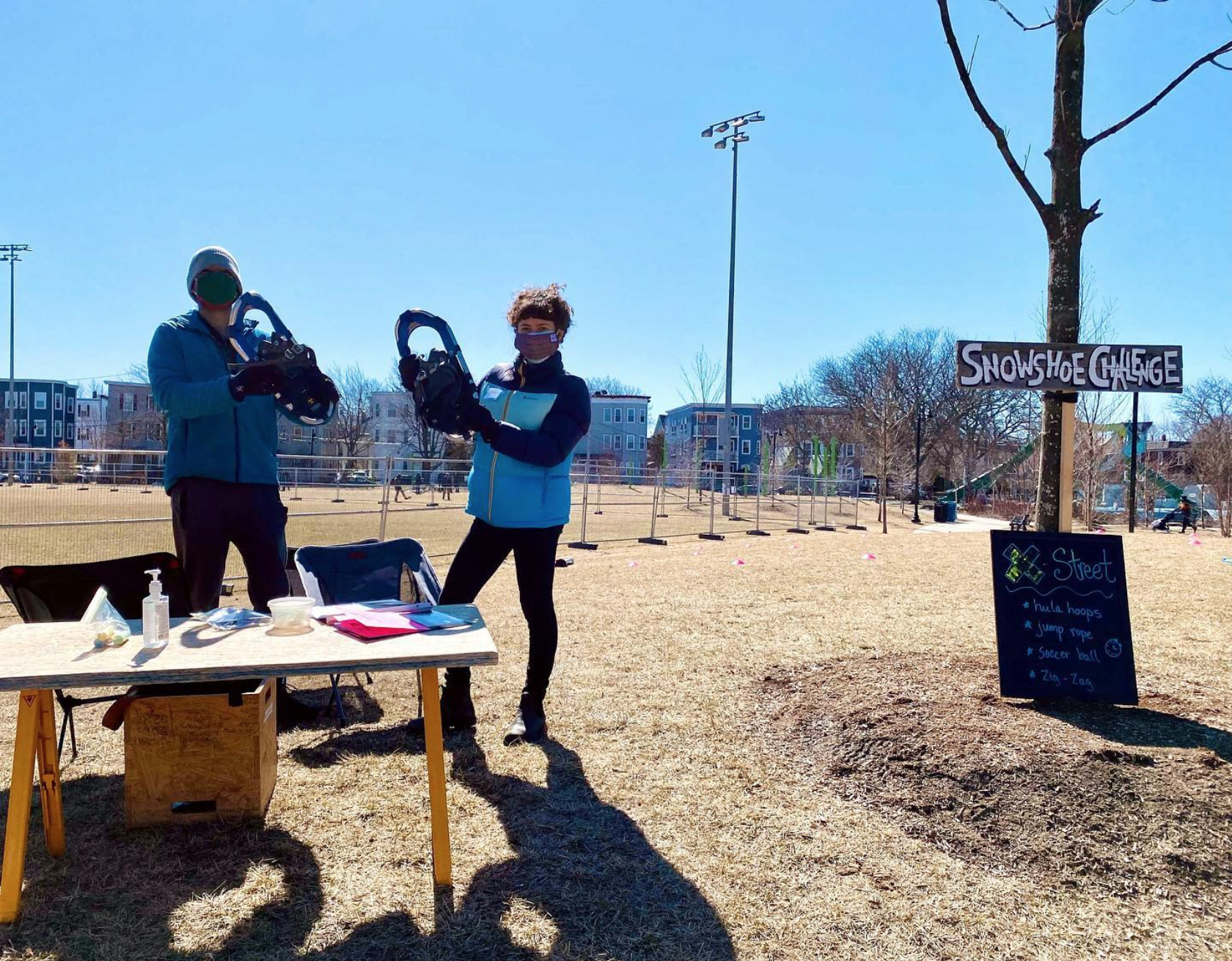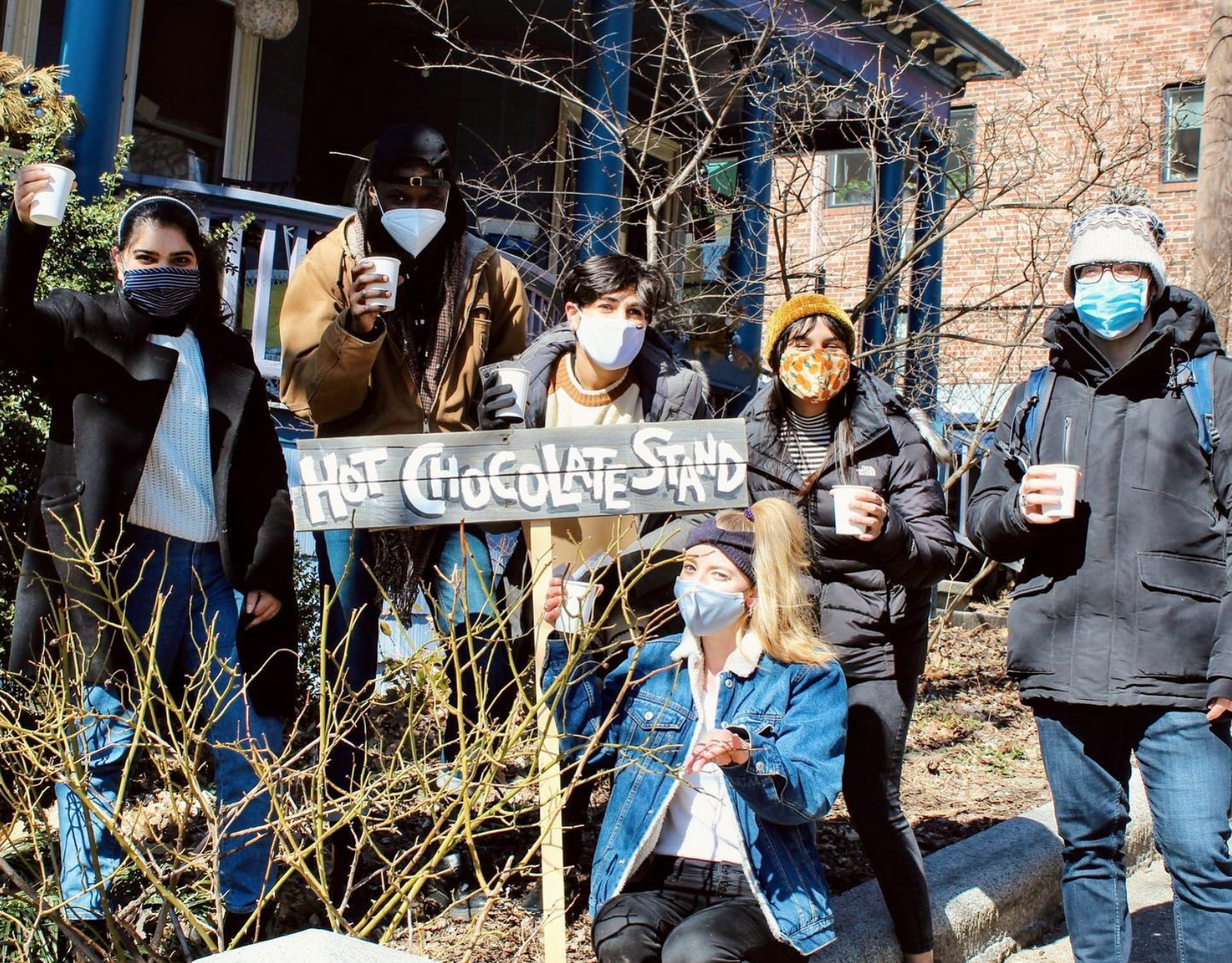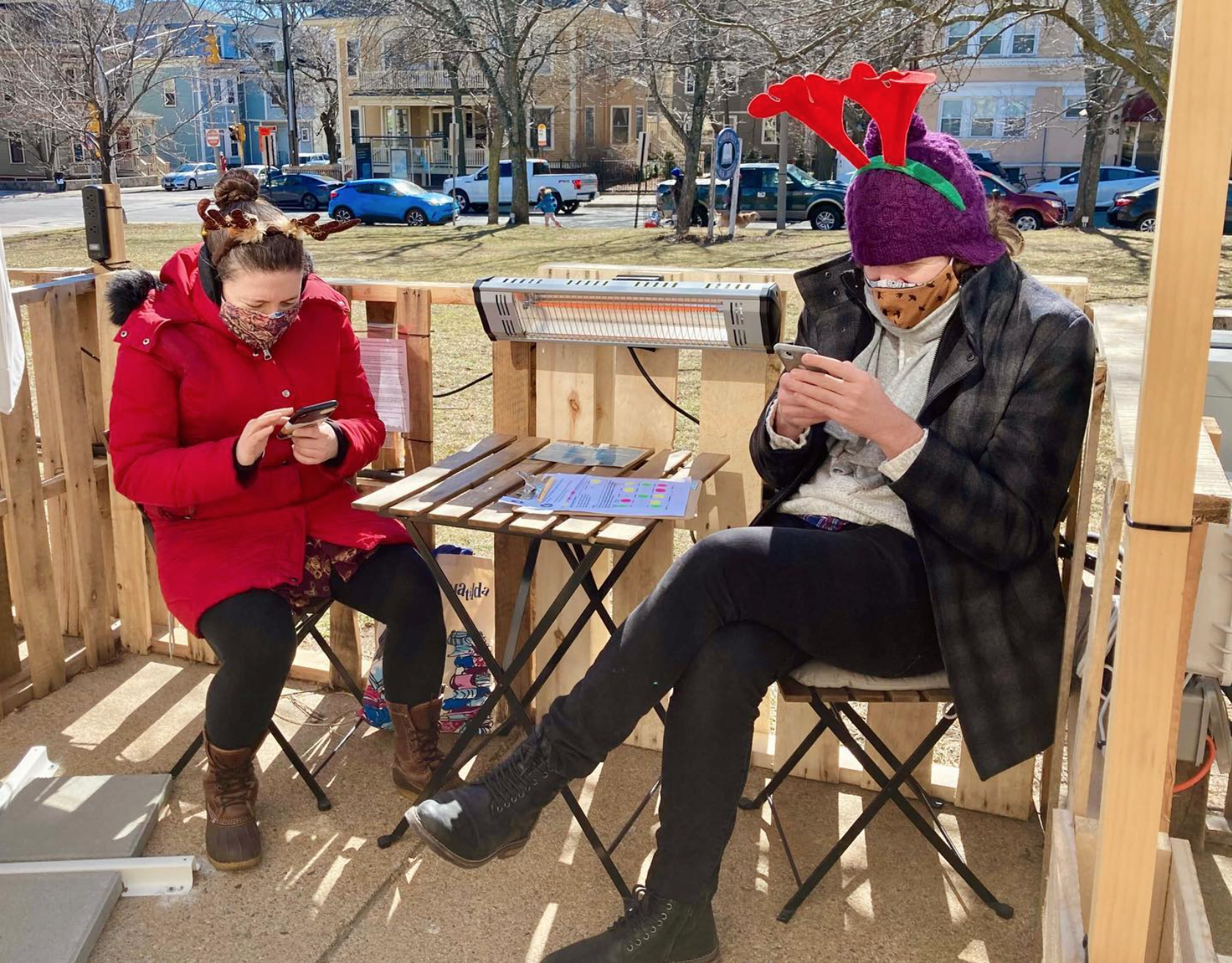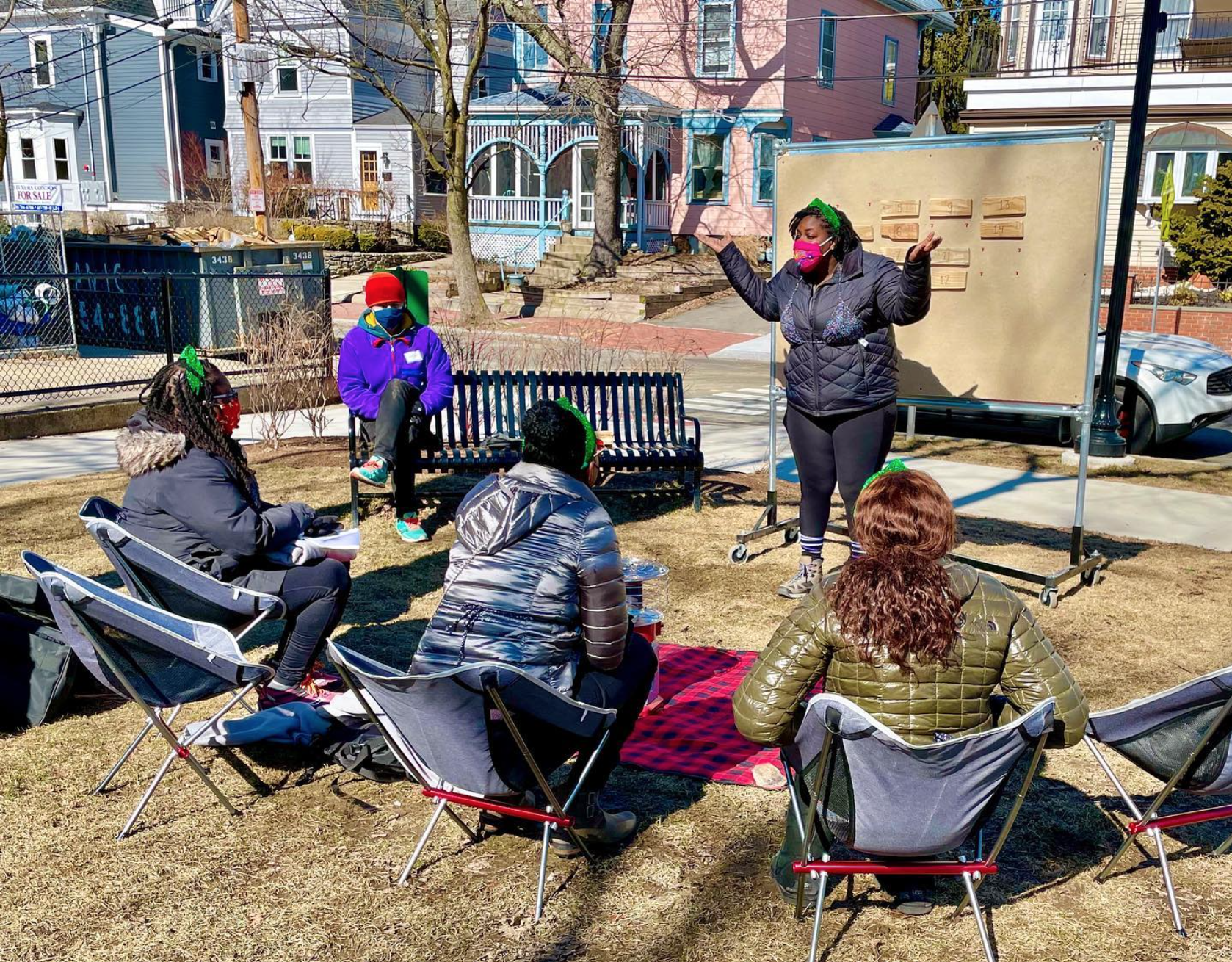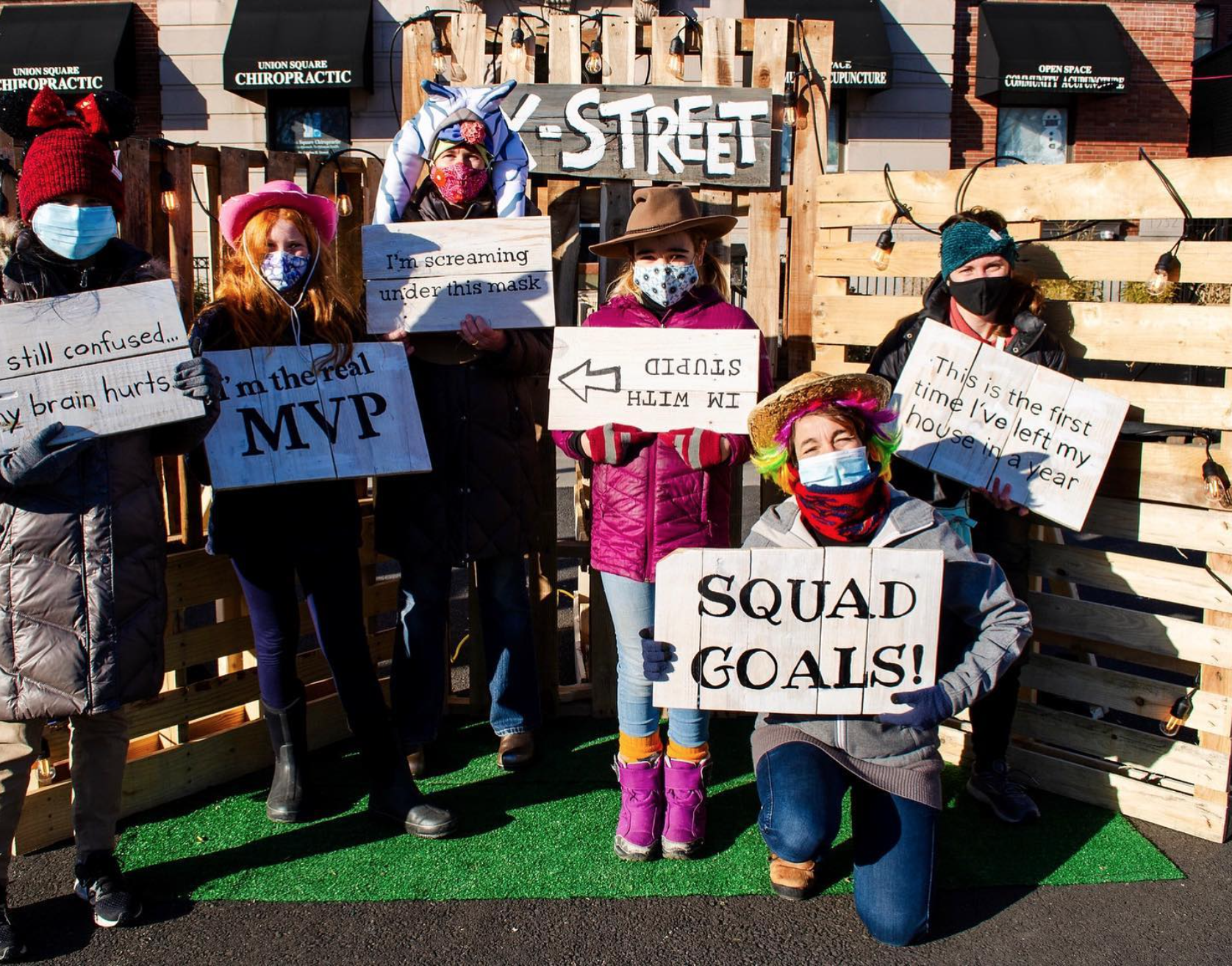 Over 40 people participated in a course that took them through a snowshoe challenge in Lincoln Park, a hot chocolate stand, our Wi-Fi pop-up at the Somerville Library, a charades game in Prospect Hill Park, and finally at a photo booth in the heart of Union Square.
Partners