At CultureHouse we are always experimenting with ways to improve urban livability. To test out these new ideas, we pop up at events, street fairs, and gatherings to engage with our community. During these short experiences, we set up our "outdoor living room" and invite people to come play, connect, and share. Plus, we never pass up an opportunity to bring out our trampolines. Read about the events we've popped up at below.
---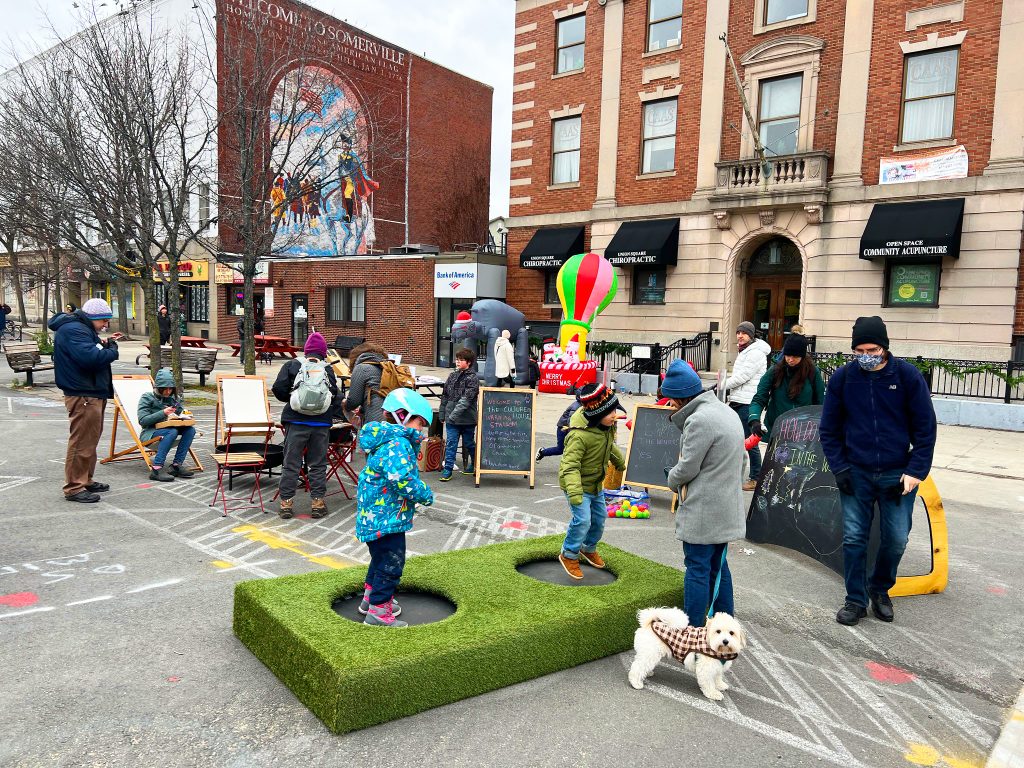 Holiday Stroll
December 10, 2022
Union Square, Somerville, MA
For the third year, we joined Union Square Main Streets in celebrating the holidays and supporting the square's small businesses at the Holiday Stroll. Our warming station included trampolines, a fire pit, s'mores, and a delightful group of inflatables provided by Somernova.
Partners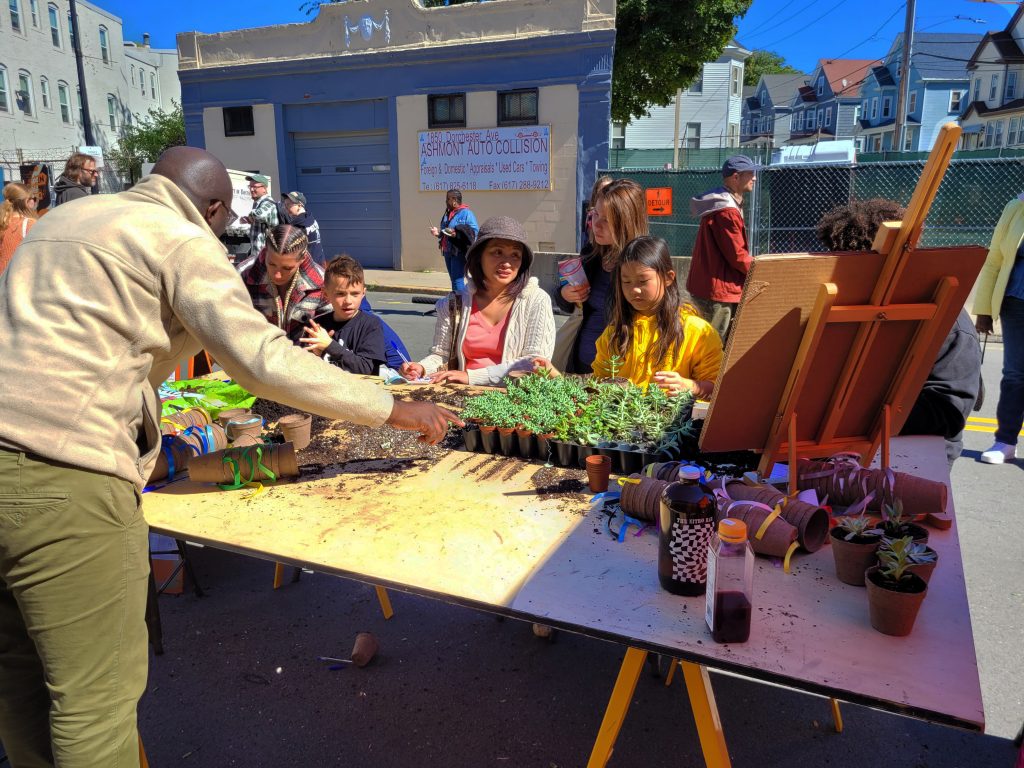 Open Streets Dorchester
September 24, 2022
Dorchester Ave, Dorchester, MA
At Open Streets Dorchester, we reintroduced the community to the idea of a new greenway between Shawmut and Ashmont stations! Armed with renders of the project, free plants, our classic trampoline, and questions about the neighborhood, we sparked people's curiosity about the new greenway with interactive informational and feedback interventions.
Partners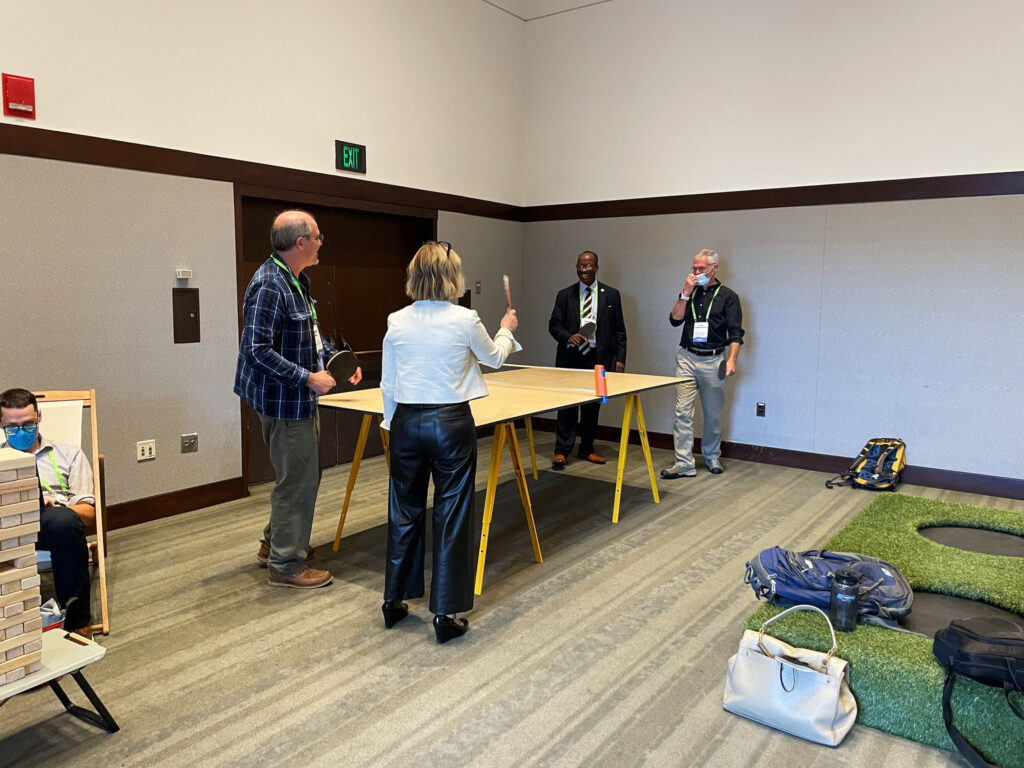 NACTO Designing Cities Conference
September 7–9, 2022
Hynes Convention Center, Boston, MA
In the middle of the stress, chaos and fast pace of the NACTO conference, we created a pop-up living room where conference-goers could reflect and recharge with a game of ping pong, a bounce on the trampoline, giant jenga or a quiet corner to check-in on work emails.
Partners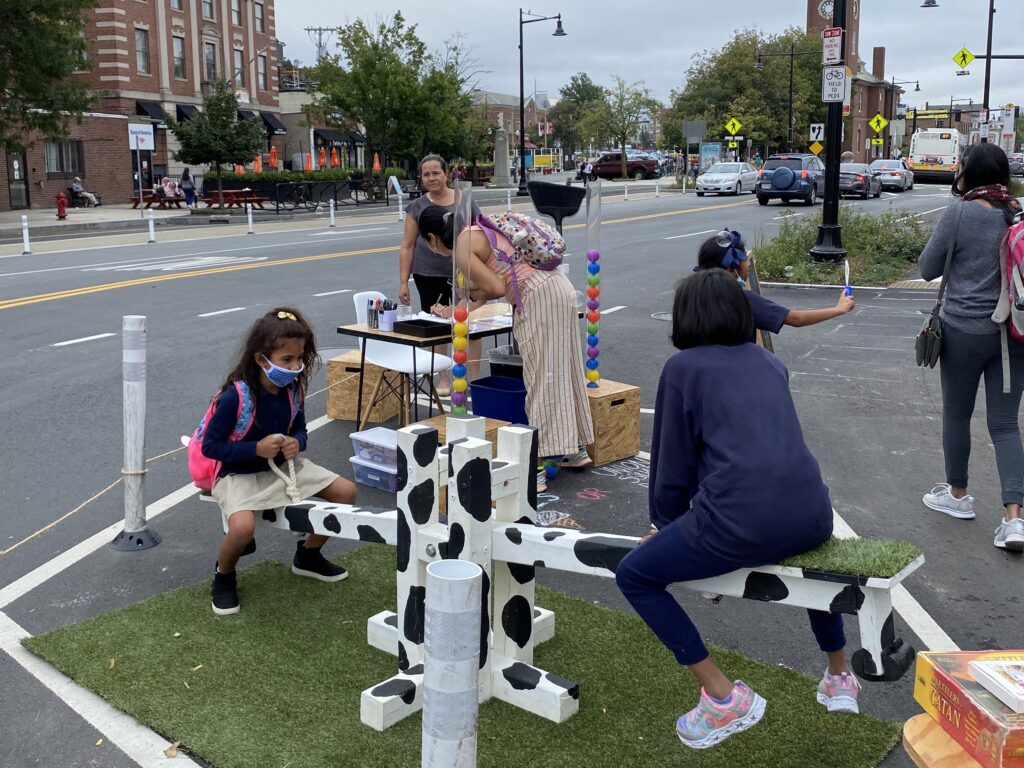 PARK(ing) Day
September 17, 2021
Union Square, Somerville, MA
With support from Spin we were able to pop up right in front of our HQ in Somerville in order to celebrate the annual Park(ing) Day event! We transformed the parking space in front of our office into a living room and play space where people could take a break from the day, hang out and reconnect.
Partners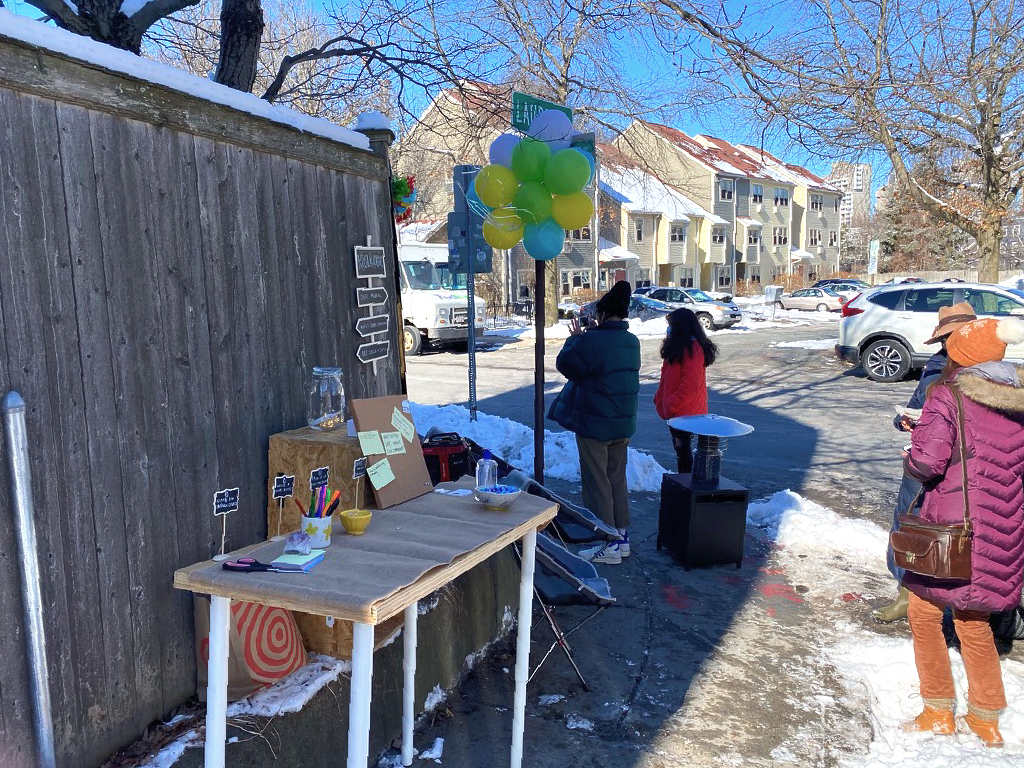 Mural unveiling
February 21, 2021
18 Laurel Street, Cambridge, MA
We joined the Community Art Center for an unveiling of their new mural, providing a hang-out space and opportunity for community engagement.
Partners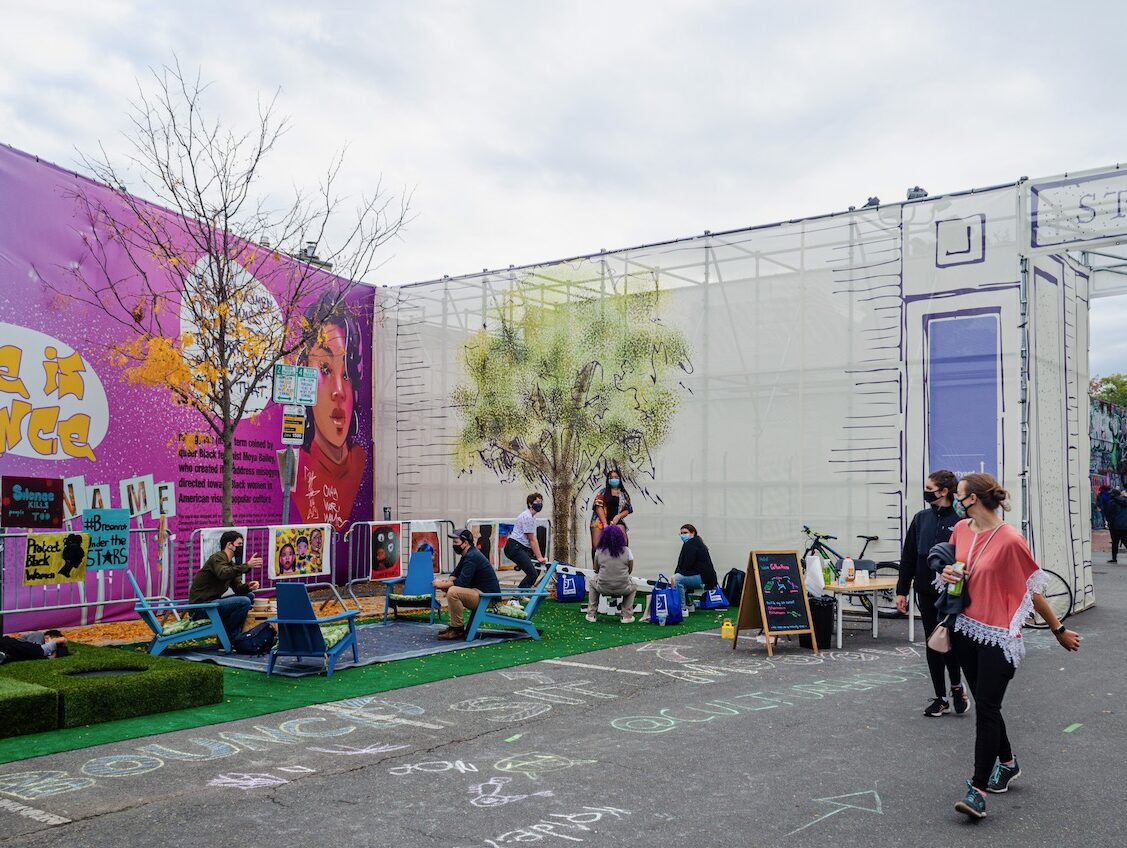 Starlight Square
October 24, 2020
84 Bishop Allen Drive, Cambridge, MA
We popped-up at Starlight Square on October 24th, 2020 from 12–4 pm as part of Popportunity, a weekly market of local vendors run by the Central Square BID! We brought our famous outdoor living room to the event—a place where people of all ages can come by to play, hang out, and warm-up. We had trampolines, fresh cider, and our brand new seesee-sawsaw.
Partners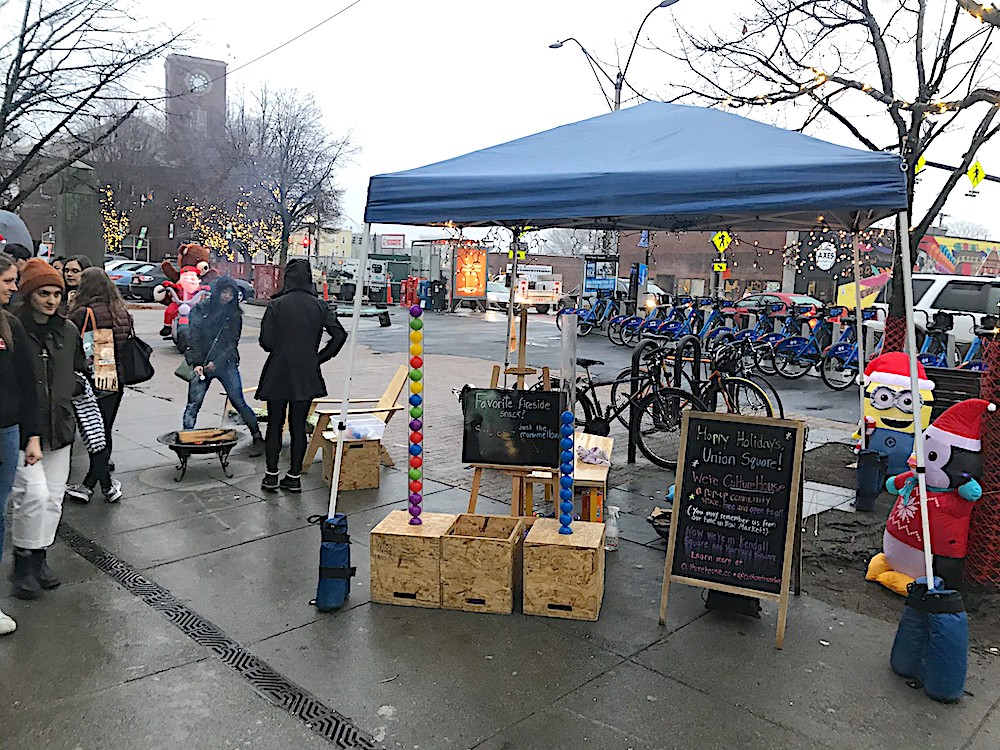 Holiday Stroll
December 14, 2019
Union Square, Somerville, MA
For the second year in a row, we returned to Union Square for the Holiday Stroll! We brought back the fire pit and, despite a little drizzle, everyone had a great time.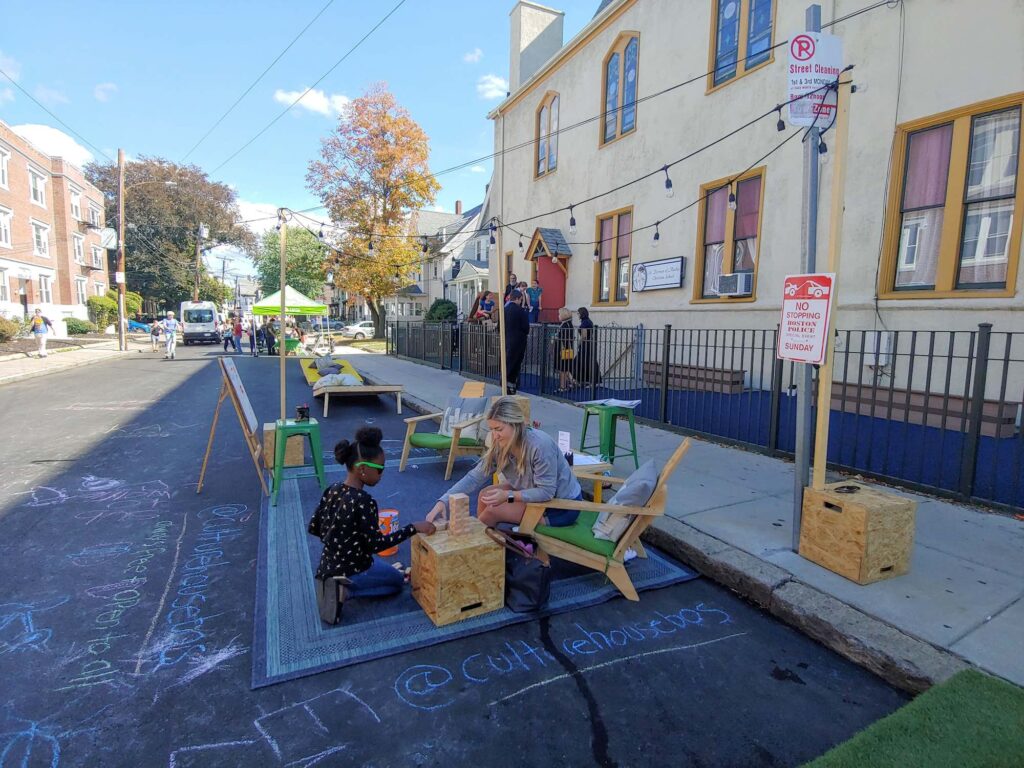 Allston Village Street Fair
September 29, 2019
Farrington Street, Allston, MA
We popped-up at the Allston Village Street Fair with a space to chill, bounce, and have a conversation.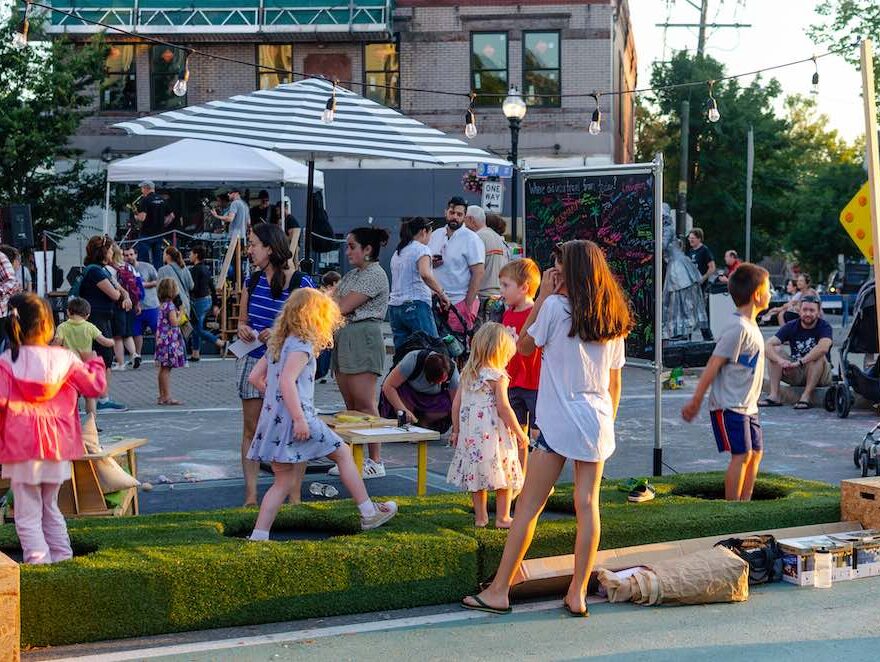 Fluff Festival
September 21, 2019
Union Square, Somerville, MA
We popped-up at Fluff Festival for a day of bouncing off all the Fluff on our trampolines and relaxing in a chair while you slip into your food coma.
PARK(ing) Day
September 20, 2019
Ames Street, Cambridge, MA
With support from the Cambridge Arts Council, we made our much-anticipated (by us, at least) return to PARK(ing) Day in Cambridge with trampolines, a place to sit, and more!
Partners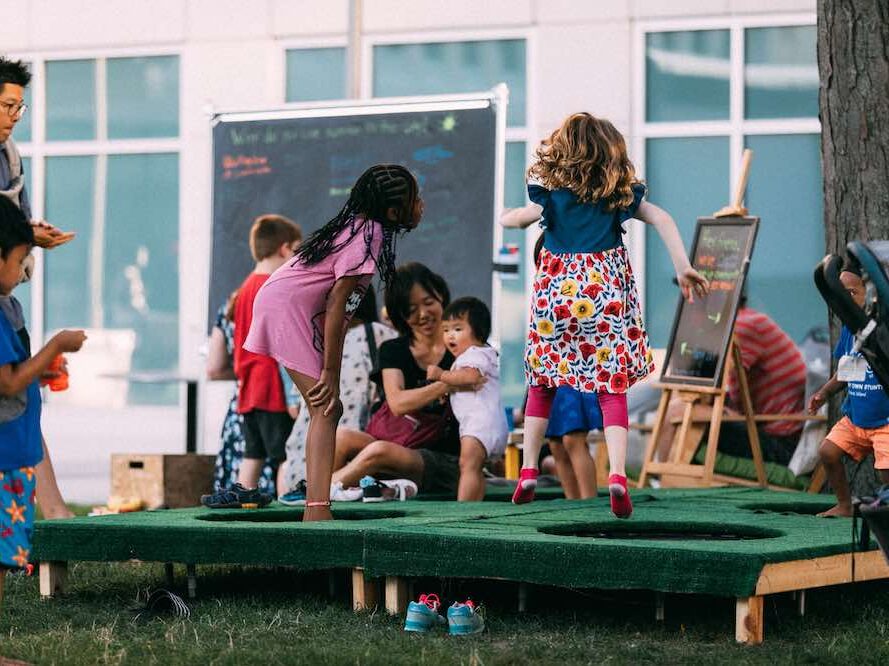 Movie Nights
August 2019
Cambridge, MA
In collaboration with the Cambridge Arts Council, we popped-up at two evening outdoor movie nights, providing a place to jump, play a game, color, and spend time with family.
Partners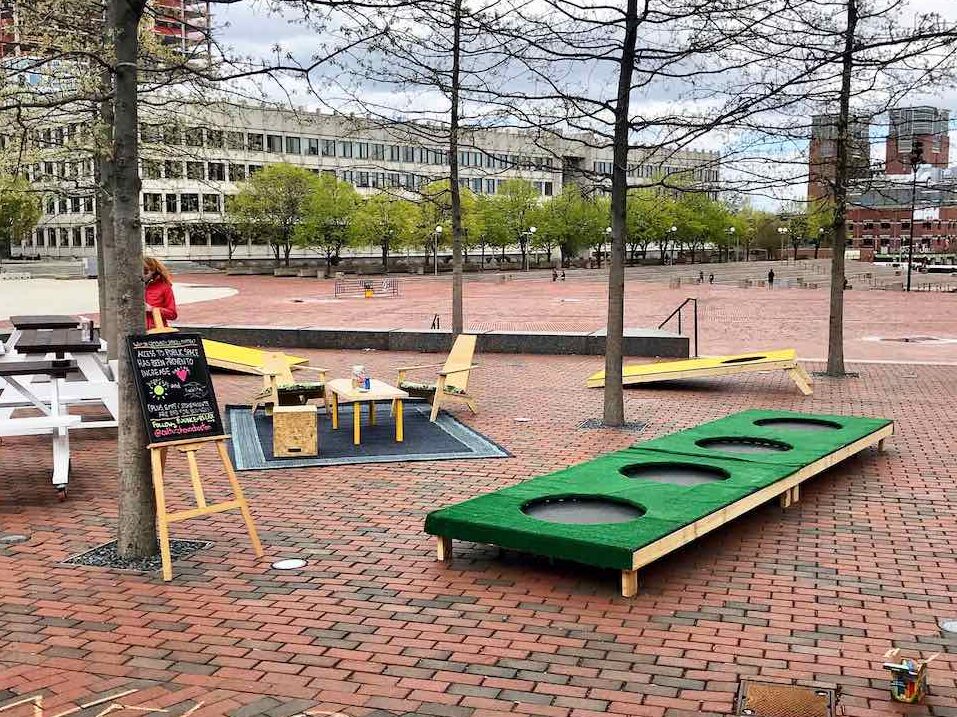 City Hall Plaza
April 20, 2019
City Hall Plaza, Boston, MA
With the support of the Boston Mayor's Office of Arts & Culture, CultureHouse brought GIANT corn hole, trampolines, and a living room complete with a pop-up pupper to City Hall Plaza. It was a day of fun in the midst of the busy city where visitors jumped, played, and learned about the importance of human scale in urban design.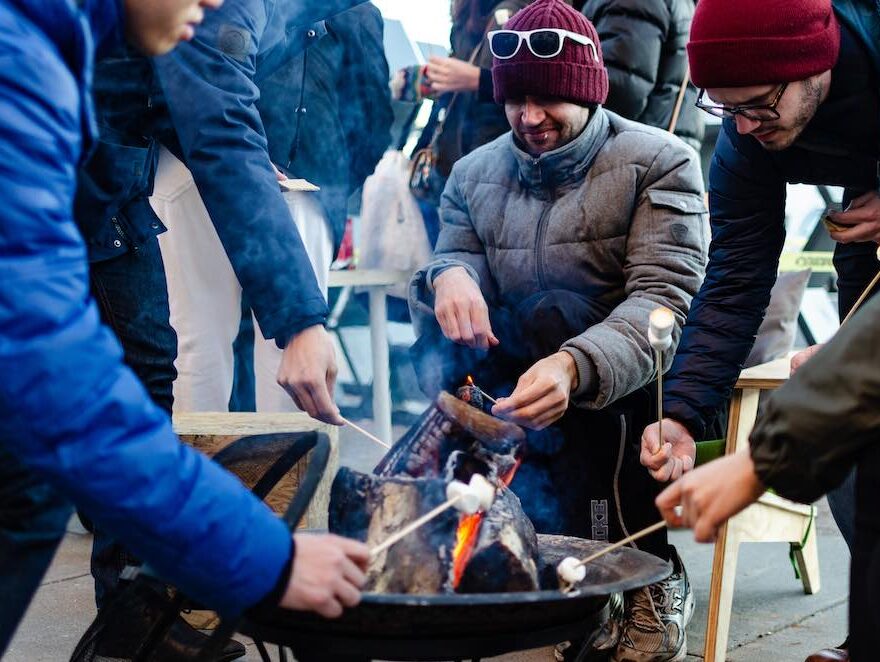 Union Square Holiday Stroll
December 2018
Union Square, Somerville, MA
CultureHouse brought warmth to the Union Square Neighborhood Association's Holiday Stroll, putting a fire pit in our living room and s'mores in our bellies. In the cold depths of winter, its more important than ever to leave your house and spend time with friends, family, and assorted strangers.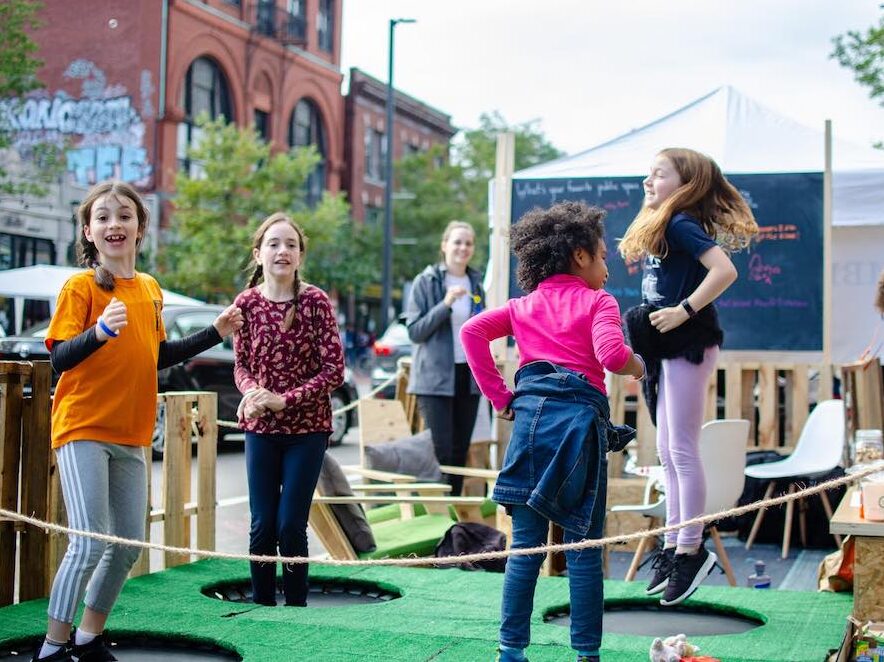 Cambridge PARK(ing) Day
September 21, 2018
Central Square, Cambridge, MA
CultureHouse joined the Cambridge Community Development Department's PARK(ing) Day celebration, the local expression of a global movement to reclaim parking spaces for people. Our pop-up living room, complete with games, trampolines, and snacks, was just one of many amazing temporary parks created by community members.
Allston
April 8, 2018
Jackson Mann Plaza, Allston, MA
Our second pop up, at Jackson Mann Plaza in Allston, enabled community members to interact with each other and learn more about CultureHouse and our girls. We hosted our living-room pop up filled with seating, games and warm beverages for the cool April day. This pop up alerted us to a very important issue: the need for a dog-friendly space at CultureHouse!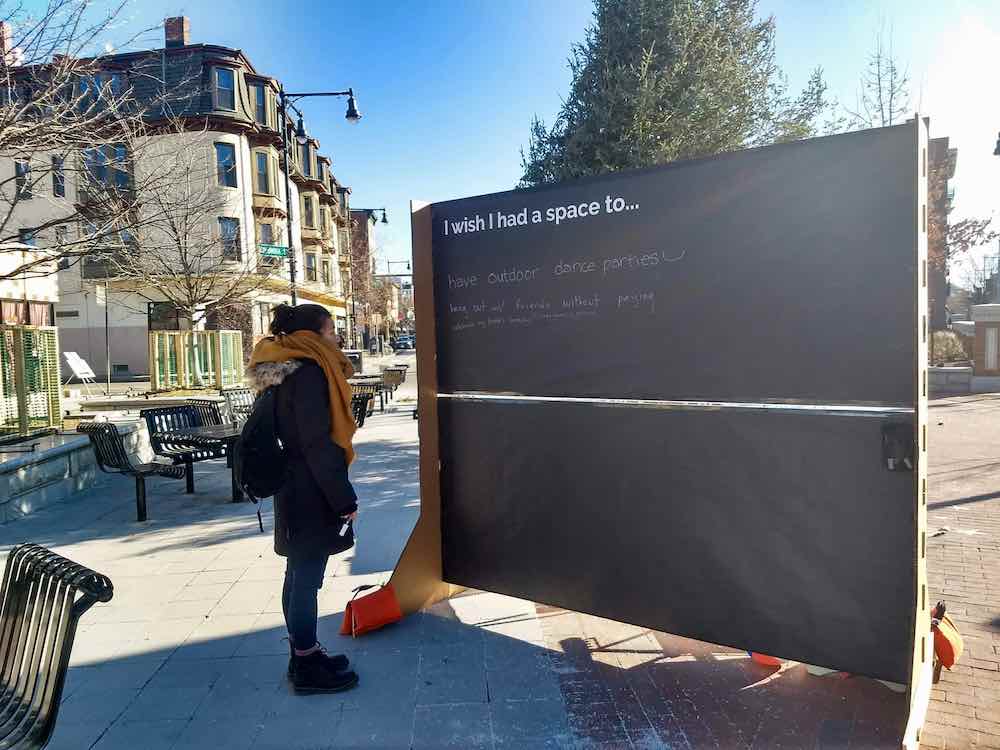 Central Square
December 18, 2017
Lafayette Plaza, Cambridge, MA
For our first-ever pop-up, CultureHouse set up an outdoor living room in Lafayette Plaza in Cambridge's Central Square. Despite the 28˚F weather, visitors loved our living room, our tropical beach-themed photo booth, and our large prompt board – demonstrating the need for more welcoming public spaces and more activation of outdoor spaces in the winter months. Check our recap of the pop-up here.