January 2021–October 2021
79 Highland Ave, Somerville, MA
With no indoor Wi-Fi access due to COVID-19 restrictions at their Central Branch, we partnered with the Somerville Public Library to open up a new kind of pop-up. In the courtyard of the Library, we constructed a heated, covered, and lighted structure with places for 4 parties. Our partners at Mass Mesh set up a free wireless network in the pop-up for people to use with their own device, or one borrowed from the Library.
The project was featured on the Project for Public Spaces blog with a detailed write-up on the process of creating the space. Read the post here.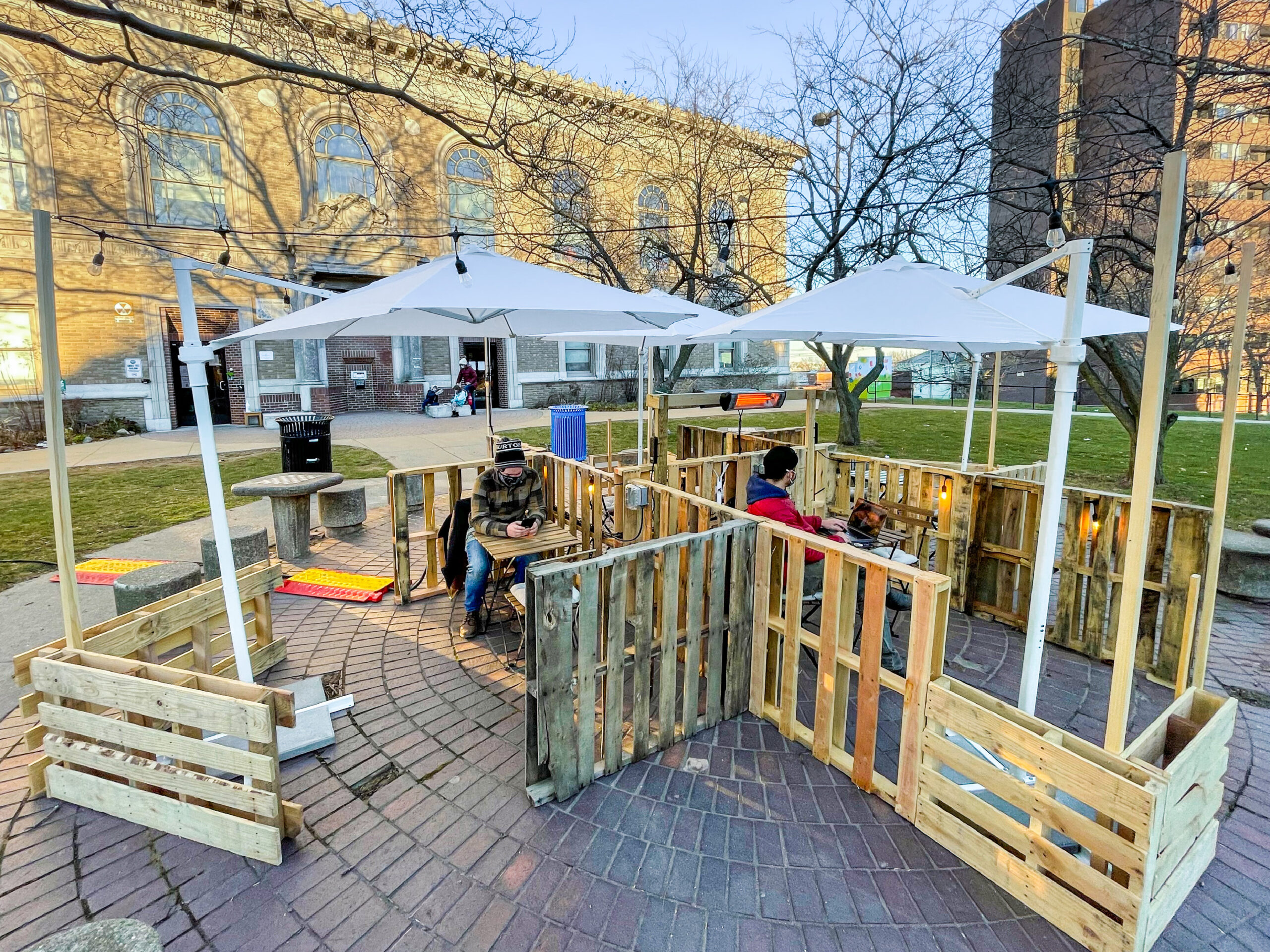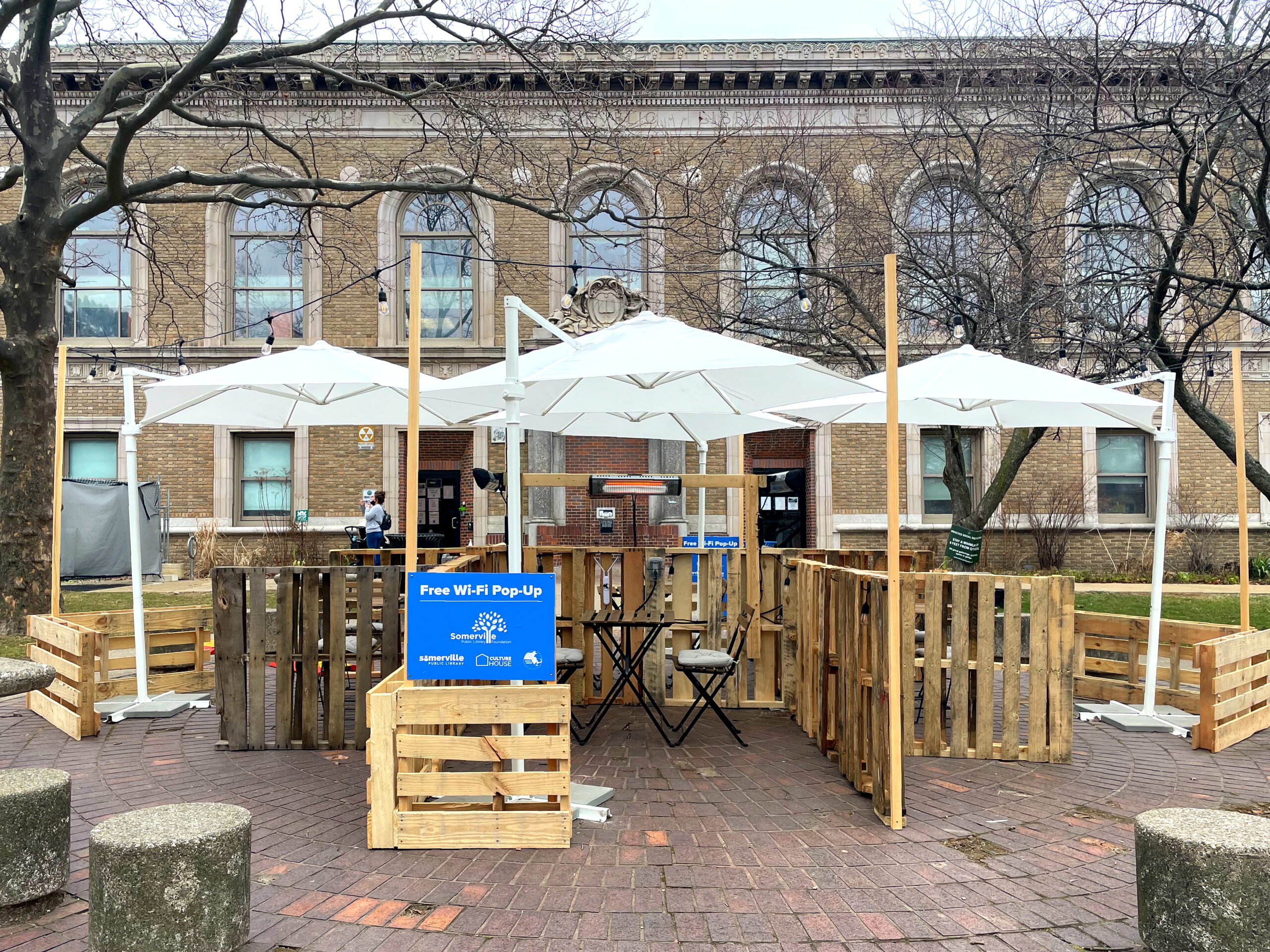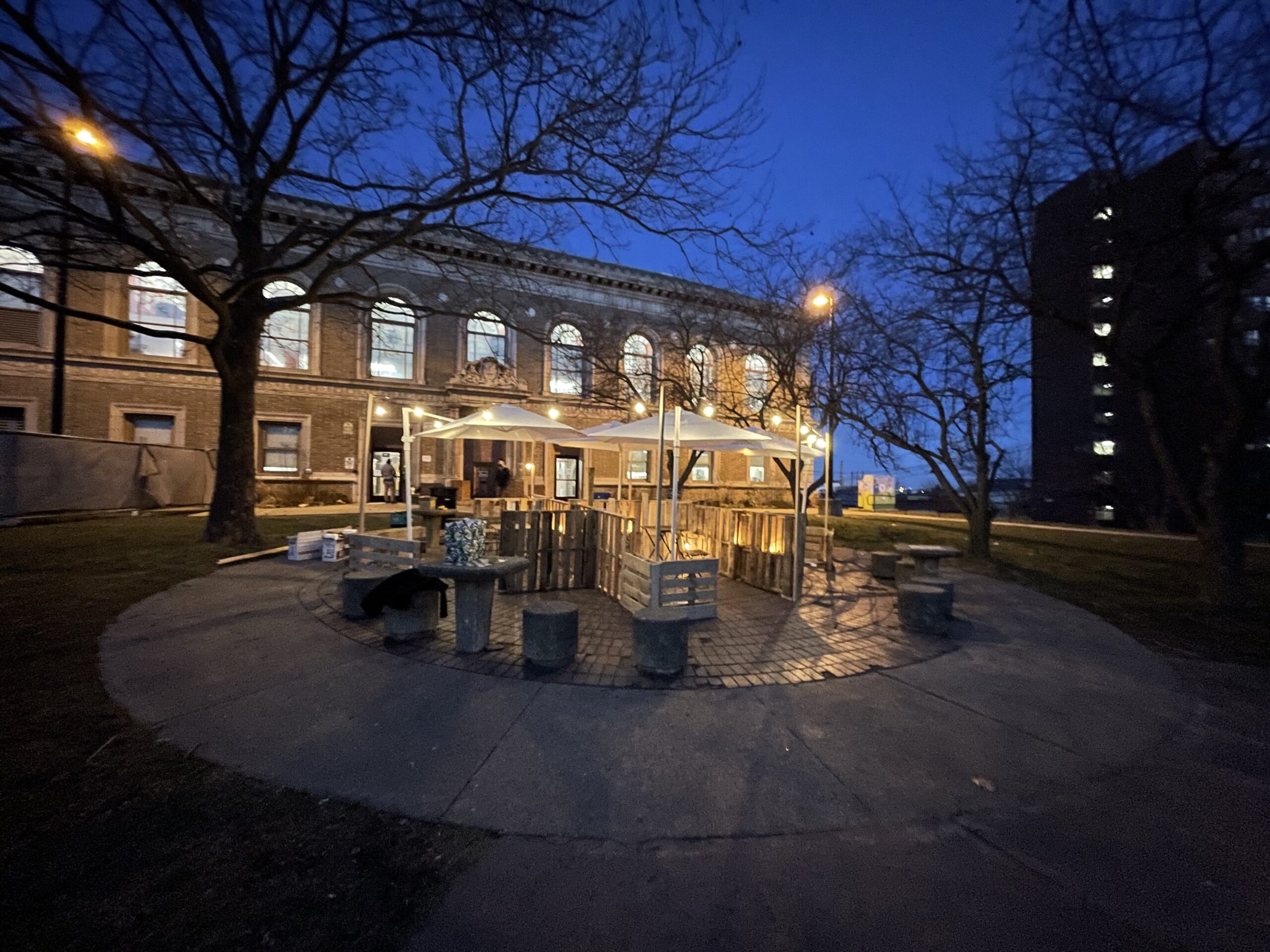 Due to some courtyard construction in February 2021, we were asked to move the Wi-Fi pop-up to a new location. We did not fret! We moved the pop-up to an ordinary looking sidewalk, bringing more life and activity to the library's facade. Our modular and mobile pop-up design made it easy to adapt to any situation and environment thrown at us.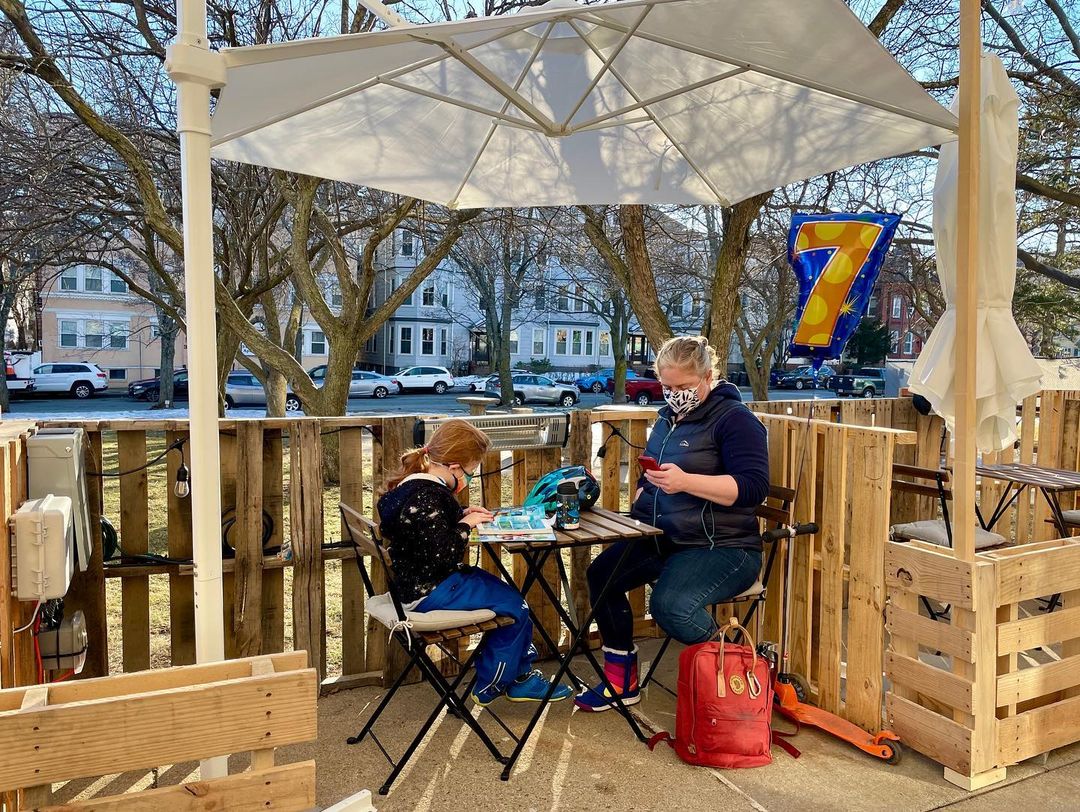 Where is it now?
Though the pop-up Wi-Fi space was only planned to last a few months, it proved popular and the Library kept it around! As of Spring 2022 (over a year later), the space was still operational and the library even invested in a more powerful and permanent Wi-Fi router.
In summer 2021, we brought the Wi-Fi Pop-Up space model to the Boston Public Library (BPL) to inspire the activation of their free outdoor wifi zones. View the project here.
Partners